Delivering data for a COVID-19 safe campus for the University of Cambridge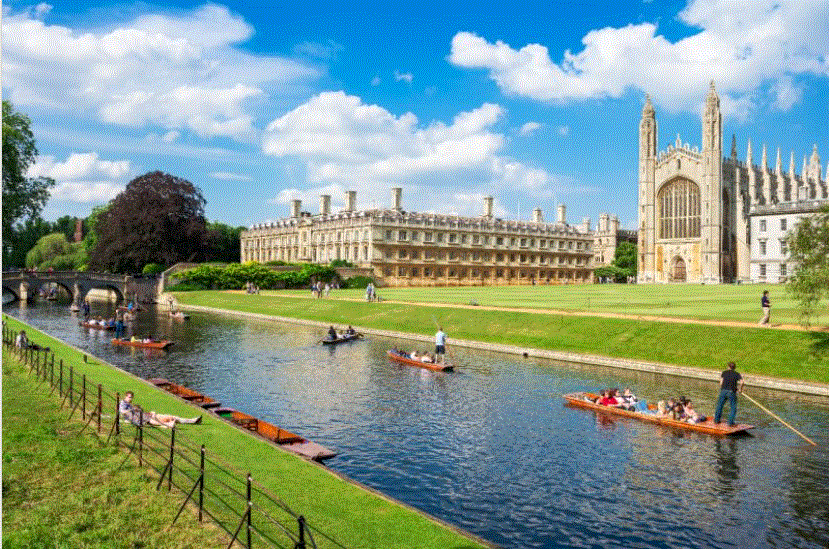 As vaccination programmes roll out across the world and the collective anticipation of a sense of normalcy returns, thousands of students will be looking forward to returning to their respective campuses. Over the course of the pandemic, the large number of students living in University accommodation meant that they were particularly at risk and experienced high infection rates and outbreaks which, in some instances, lead to campus closures.
As it became essential to put new measures in place to mitigate risk of infection, almost immediately technology solutions ranging from track and trace, to using beacon technology to monitor social distancing on campus were put on the table. However, in most cases, such as the University of Cambridge (UoC), being able to continuously monitor movement around campus and ensure that the solutions in place are effective relied on one thing – data.
The challenge for UoC was how to serve a base of 16,000 students with access to only 500 tests a day. As with many innovative pandemic responses, the best way to deal with the problem was to partner up, collaborating with AstraZeneca (AZ) and GlaxoSmithKline (GSK) to set up one of six lighthouse test labs in the UK to support the national Covid-19 testing effort. Repurposing the Anne McLaren building on the Cambridge Biomedical Campus, once up and running the centre was able to run up to 25,000 PCR tests daily.
The University took the approach of pooling screening samples, which means students in close proximity such as in a household or residence floor were tested simultaneously once a week with positive results being flagged immediately and appropriate isolation and quarantine measures consequently put in place. It worked incredibly well, until December 2020 when many learners headed home for the Christmas holidays, leaving just 4,000 learners on campus amidst a time of constantly shifting government guidance.
It was then that the critical link of missing data became clear – with no centralised database recording the location of students to assess whether they were actually present to help minimise large levels of ambiguity in test results. Surveys collecting student feedback and confirmation of tests were not sufficient and there was clear evidence that, to move forward, they would need a better database comprising sample population, time and the exact location of students.
With an already robust Wi-Fi coverage network in place based on Aruba architecture, secured through Aruba ClearPass Policy Manager and managed by Aruba AirWave Network Manager, the team at UoC were able to tap into the huge amount of valuable data available to them to fill the missing gaps. Leveraging over 7,000 Wi-Fi access points, they were able to establish the presence of authorised individuals by detecting mobile phones, laptops, or tablets, all the while making sure that data was anonymised to comply with privacy and GDPR standards.
The accuracy of presence detection was estimated at 86%, with multiple devices attributed to one person being counted as one to help ascertain movement around the city or other campuses. The value of the data was a gamechanger and leveraging existing network data make all the difference to the ongoing success of the project. Moving forward, this network-derived data may be used to manage future epidemics, provide better security by identifying unauthorised individuals on campus and optimising student and staff services through correlation with crowd maps.
The overarching learning: that data is key, and with better networks the ability to collect accurate data will have an immediate and positive impact on the conclusions and interventions necessary to keep students safe. As vaccine programmes roll out and life returns to a semblance of normal, perhaps the key learning is that we do not always realise the value of the data at our fingertips and just how simple it can be to harness, scrub and use that data to solve for a future where we can keep things moving even during the hardest of times.
Solution overview.