Dealing with something completely different: How further and higher education leaders responded to the unexpected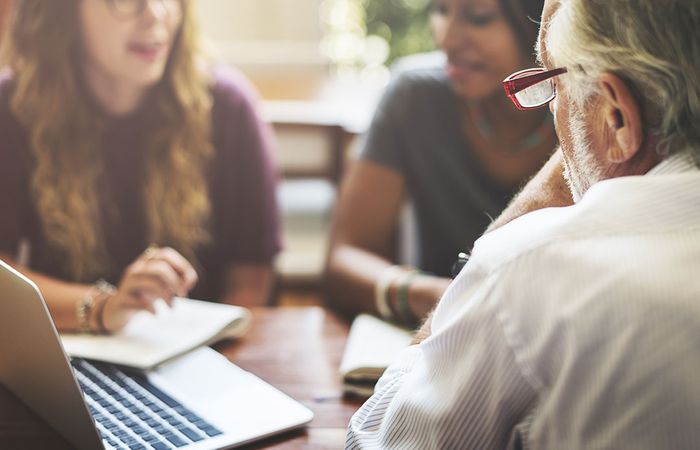 To misquote Michael Palin, nobody expects a pandemic, but whilst it is pushing things too far to describe the response of the Further and Higher Education sector as ruthlessly efficient, Cardinal Ximenez's other weapons, fear and surprise, are apt when describing how the sectors have dealt with the initial stages of response to the dangers of COVID-19.
Whilst it is normal for any organisation to scenario plan for events that mean they are unable to operate as normal, few if any of the organisations in the two sectors had prophesised what was to occur in March 2020. This meant that their responses had to be formulated quickly and had to bypass many of the byzantine rules that characterise education. There has been a gradual move towards the increased use of remote learning in education in the last decade, but in a famously risk-averse sector, the pace of change accelerated to such a degree that changes that would normally take many years, were implemented in the period of a few weeks. Whilst not everything has run smoothly, the overall response of the sector has been applauded and it is worth exploring the reasons why teaching in these sectors appears to have suffered far less than those in other sectors.
No assumption of digital literacy
It is a well-worn cliché that students are digital natives however, whilst many students are indeed proficient, others are not at the level that they are perceived to be at. Expertise in setting up a smartphone or navigating around the web is important but that does not always translate to the ability to engage with learning platforms. Many organisations ensured that members of staff were given training to enable them to use the new technology but the most successful ones were able to provide support for students when needed. This was particularly important for international students who had the additional stress of being away from their normal support networks. Removing the fear that they would struggle in maintaining their studies was an essential part of the sector's response.

Consistency of approach
What became apparent early on was that there were a great deal of very useful digital learning tools for students. MS Teams, Zoom and BigBlueButton all had their champions and whilst each had their own strengths and weaknesses, in many ways the choice of tool was far less important than its consistency of use. One of students' main complaints was the lack of consistency of approach, something which, when linked to the remote nature of learning, meant that any variety of use had the capacity to cause discombobulation in students. Success for many providers meant keeping things simple with one platform used throughout each course with access made as simple as possible.

Interactivity was key
Teaching remotely during a pandemic is clearly very different to the normality of face-to-face teaching and many providers described the difficulty of ensuring that students engaged within the digital framework set up. The norm for each class tended to be that students, whilst present, often had their cameras switched off and this meant that the lecturer had to rely on other ways of making sure that students were engaged in learning. Digital tools such as breakout rooms, Kahoot quizzes and Padlet helped mitigate against the perils of inactivity from students and stopped them being passive receivers of knowledge. Increased interactivity also helped organisations support students' wellbeing. A high profile online presence ensured that students had access to any support needed. This is also true for staff who are faced with the challenges of changing existing approaches at high speed with limited preparation time. Something that, without support, can be detrimental to staff wellbeing as existing support networks have been negated by the move to remote working.

Agility and innovation
What was most marked in the initial stages of the response to the pandemic was the way in which organisations sought out bespoke solutions to the issue of digital learning. The use of both synchronous and asynchronous methods and also a flexible approach to assessment has meant that students have had to adapt to the approach and this means that the agile approach adopted by colleges and universities has been matched by students.
What has emerged from the evolving situation we find ourselves in is an enhanced understanding of the place digital technology has in the Further and Higher education sectors. The fear and surprise that greeted the events of early 2020 have given way to a confidence that means that the teaching has evolved significantly since the start of the pandemic. A focus on supporting those less able to cope with digital technology, the use of a consistent platform and the understanding that technology can be a gateway to interactivity has meant that both colleges and universities have been at the forefront of education's response to the pandemic.
Whilst there remain significant challenges in terms of assessing the impact on student learning, dealing with the increased staff costs that come with increased online learning and wrestling with the challenge of putting in place the best student support processes, there is a growing feeling within Further and Higher Education that the gains seen in the last few months mean that there will be no going back to the old methods and increased digital learning is here to stay.
This article was written by Peter Wolstencroft from Liverpool John Moores University, Leanne de Main from De Montfort University and Paul Cashian from Coventry University. A further discussion on this, and other issues, can be found in their current book Achieving Teaching Excellence: Developing Your TEF Profile and Beyond, which was released last October with Open University Press.