Cultivating 21st Century resilience and mindfulness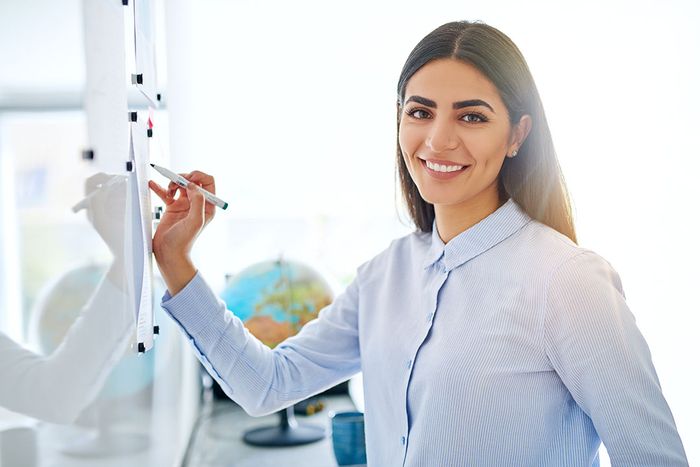 When I ask people how it feels to work and live in the 21st Century, the answers I usually hear back are the following: overwhelming, fast-paced, stressful, volatile, uncertain, always connected, and often disconnected. I then ask those same people if they would like to add any positive words to the list and often they struggle to do so. This is the starting point of a journey as we explore together how they can learn to navigate the challenges of 21st Century living with greater resilience, confidence and emotional balance, in order to be able to maximise the opportunities they are presented with both professionally and personally
In thinking back to my own transition from university to the world of work, the only thing I can say for certain is that I was unprepared, and it was a shock to the system. Working hard wasn't a problem and technical skills weren't a problem, but managing change, relationships and my own well-being did not come naturally. I was lucky enough to see this skill gap early on in my career and this is where my relationship with mindfulness, emotional intelligence and resilience began. The good news is that we can train these skills at any age and for those of you reading this, whether you are still in full-time education or transitioning to your first work placement, the earlier you start learning and practising these skills the better. Here I'll be sharing my Top Mini Mindfulness & Resilience Techniques that have transformed me personally and that I see having an immediate and significant impact on clients every day.
Part 1: Cultivating resilience by settling (not clearing) your mind and noticing your train of thought
Being resilient means that we are able to bounce back from change, adversity and setbacks faster, stronger and wiser. In order to do that, we have to be aware of how we are talking to ourselves internally, about whichever situation we find ourselves in. If we are running through our days, constantly distracted, at 200 miles per hour without stopping to check-in with our thoughts, feelings and emotions, it's going to be very difficult to avoid being blindsided by setbacks when they happen. As our stress levels rise, perhaps even the small things start to get us down, and when the bigger setbacks come along, we find ourselves literally knocked off our feet. I'd recommend the following two practices twice a day to help manage stress and build resilience.
Practice 1: 3 Breaths Resilience Reset
When it's useful: When you can't see clearly anymore, when you're feeling overwhelmed, when you're losing a clear sense of your priorities and what's important to you. Perhaps you have a sense of overwhelm or brain fog!
How to do it in 3 easy steps:
For 30 seconds – focus on your breath, take two or three long deep inhales and exhales and notice how everything starts to settle.
For 30 seconds – bring awareness to your body and notice any areas of tension, then intentionally relax them.
For 30 seconds – ask yourself a question, 'What's most important right now?'
Then continue on with your day having 'reset' yourself and brought a sense of intentionality into what you are doing. The added bonus is that the start of the technique calms your nervous system allowing your mind and body to settle, recharge and renew.
Practice 2: Train Spotting
When it's useful: When your thoughts are spiralling off in ways that are holding you back, such as feeling overly pessimistic, fearful, angry, critical or judgmental.
How to do it in 3 easy steps:
For 30 seconds – imagine you are sitting on a train platform, observing the trains that go by, but in this case, you are actually observing your thoughts. Don't try to do anything with them, just watch them and notice them.
For 30 seconds – now ask yourself, 'Is my train of thought headed to a Dead End, or to a Desirable Destination?' In other words, if you were to keep thinking this way, what would happen?
For 30 seconds – If you found yourself on a Dead End train, reflect on what would be most useful for you now, to help you get off the Dead End train and to get on a train headed to a more Desirable Destination. Perhaps talking to a friend, writing down how you feel, or focusing on how you want to show up for the people around you.
These two simple techniques are effective ways of bringing mindfulness and awareness into the everyday and can help you feel more confident, less stressed and less triggered by challenges.
Part 2: Supercharge your relationships with mindfulness and empathy (even with people you don't like!)
As human beings we are social creatures. We are designed and wired to connect. We often experience relationships as the best part of life, this is part of what makes us human. Ironically, relationships can also be the source of significant challenges and stress. Ask yourself: how is it, that one day you see someone as a trusted classmate, friend and confidant, and the next day your mind is reeling against them and full of anger because of something they said or did?
As we enter the connected world of 21st Century work, in order to succeed, perform and be a successful leader or role model, we need to collaborate with a diverse group of people who may see things differently to us, come from a different culture, or who we just find really annoying! In situations like these, I'd suggest trying out the technique below as part of your preparation before meetings with classmates or colleagues you have challenging relationships with.
Practice 3: In your shoes empathy workout
When it's useful: This is essential preparation before meeting with someone you find challenging. In this technique, we use mindfulness to help shift our perspective, to see a broader perspective of the individual we find challenging in order to reflect on what we may have in common with them, and to cultivate a sense of appreciation.
How to do it in 3 easy steps:
For 30 seconds – bring to mind the person you find challenging, and as you do so, imagine them surrounded by friends, family and colleagues that like, love, respect and appreciate them. Ask yourself what you might have in common with this individual? Perhaps just like you, they want to do a good job, have healthy relationships and a happy life.
For 30 seconds – now reflect on the real challenges that you think this person may be facing in work/life and ask yourself, despite your disagreements with them, what can you appreciate in them?
For 30 seconds – now stretch your empathy muscle even further and list the things that you wish for this individual as they face these challenges, i.e. as another human being in this world trying to do their work and live a happy life. What can you wish for them?
Using empathy in this way is a habit we can train. The more we do this, we are better able to notice when our own narrow perspective may be holding a relationship back, and as we get even more skilful at using our empathy, we have the opportunity to transform even the most challenging relationship for the better. In my own personal and professional career this has been a gamechanger.
Part 3: Resistance is futile – embrace change
Here's a super simple technique to help you become aware of your attitude and default reaction to change. Some people seem to thrive on change and get excited the more the world spins. For others, continual change increases stress levels and provokes a continual feeling of fight or flight. Knowing your own habitual response to change is an important part of being able to manage yourself as you navigate your way through the inevitable ups and downs of life.
I will use myself for this last example. I know that my default response to change is fear and resistance. Knowing that, I can now use that information to help me manage myself when facing volatile circumstances. Again, I suggest a mini mindfulness technique to see clearly and to help get unstuck.
Practice 4: Flip the card
When it's useful: When you are going through a challenging transition or change, when you feel stuck in a situation, or when you notice that you are mentally resisting the reality of life.
How to do it in 3 easy steps:
For 30 seconds – settle yourself and bring awareness onto your breath. Now bring to mind the situation you are facing and ask yourself, 'How am I talking to myself about this situation right now?'
For 30 seconds – now reflect and ask yourself, what choices are open to me in this situation and what potential opportunities does this change represent? Use your imagination here to broaden your perspective.
For 30 seconds – ask yourself, what else is possible in this situation? Either in practical terms or in how you are thinking about it? And finally, as you return to the breath, asking yourself is there something you are able to commit to here?
The earlier in our lives we can learn to bring awareness to our inner landscape of thoughts, feelings, mindsets and emotions, the easier it will be to cultivate strategies to manage ourselves wisely. The mindfulness and resilience reflection techniques set out in this chapter provide you with easy to remember, portable practices that you can use anywhere at any time to manage yourself in the moment. But don't just take my word for it. Go out and practise and let me know how you get on.
This article is an extract from The Possibilities Project. The Possibilities Project is the ultimate handbook that's here to help you on your journey of self-discovery, independence and career success. Drawing on the experiences of some of the brightest minds in the UAE, and beyond, this is your one-stop-shop for career-readiness and wellbeing. You can download the full collection of inspirational essays here.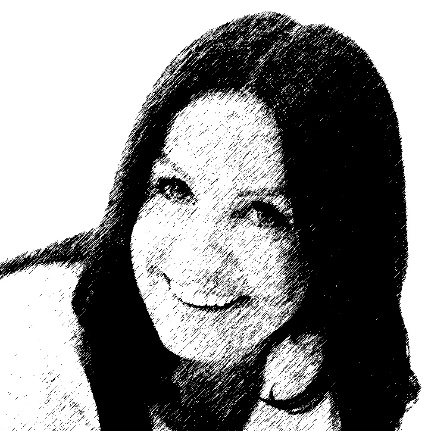 Emma currently works as Group Head of HR at a large SME in the UAE. Previously, as the founder and programme director at Mindfulness Dubai, Emma worked with organisations to maximise potential through mindfulness, EQ (emotional intelligence), mindset and positive psychology techniques that are proven to increase performance and enable individuals to thrive. She is a certified Mindfulness Teacher with the Search Inside Yourself Leadership Institute, USA and the Teach Mindfulness Institute, UK. She has run mindfulness programmes for over 40 organisations in the region and is a proud of pioneer of this approach in the UAE.