Corbets Tey School ' Staying in touch, continuing learning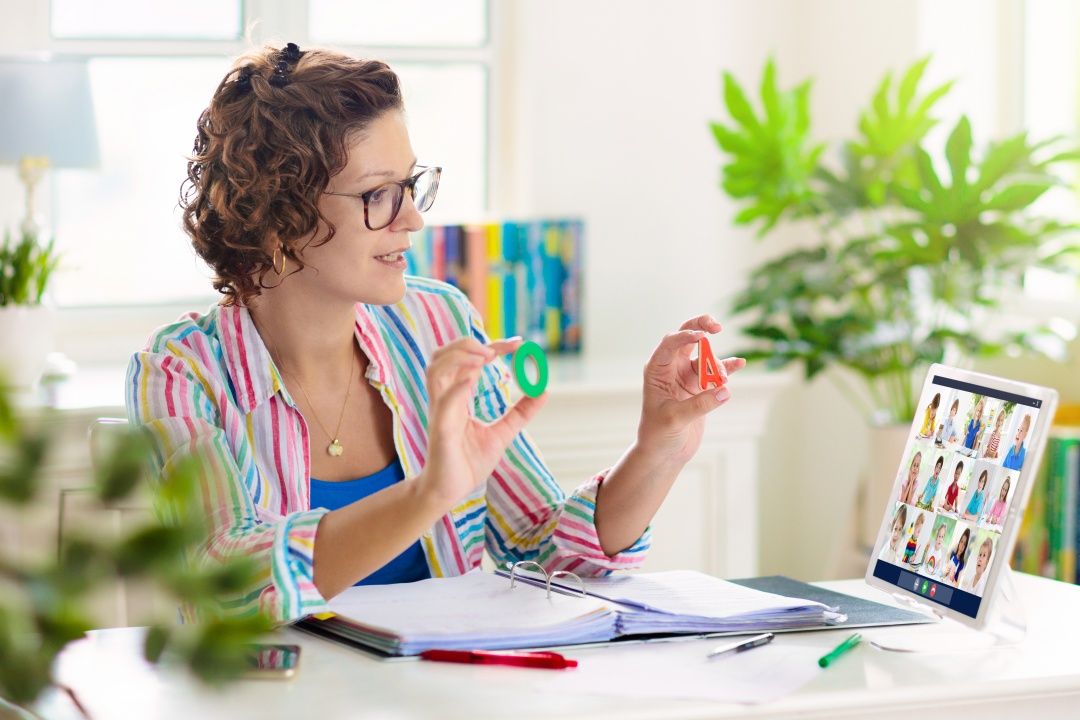 Cloud platforms suddenly became invaluable
Within the many challenges that we faced, technology was able to provide many solutions. We had barely used the Google and Microsoft cloud platforms, established months before, but these suddenly became invaluable in keeping in touch with families and students as well as therapists and other professionals. To homes without devices these were loaned to students; for alternative communication and to access home learning. Devices were also loaned to staff who needed this to be able to access training and be included in resource making and communications.
In school, students were used to learning through online resources such as Education City and LGfL resources such as Busy Things and access to these could thankfully be made available to students at home too. Widgit Online was a fantastic way to create symbolised resources and share quickly and easily with our families.
It was necessary for many staff to upskill very quickly. Alongside physical resources, they began to use the technology they already knew and understood such as using iPads to make creative and bespoke video activities from exercise workouts, sensory activities, stories and poems, signed songs and feedback on work.
This focused on the interests, needs, and physical and mental wellbeing of individual and groups of students. Teaching staff began to organise social and learning opportunities through online video conferencing reducing the isolation that may have been felt by students and their families.
Twice weekly technology training
Through Google Meet remote staff training opportunities, staff were able to develop confidence to learn new skills to support our students in engaging and creative ways. Twice weekly technology training became very popular with staff, now at home, to learn how to use the technology that we had always had in place. The difference was that staff could see a need to be able to access these resources and the difference it could make to our learners. Some staff developed their existing skill level and staff who had never actually logged onto a school computer before were accessing cloud services creating documents and sharing them online with their colleagues!
Nothing has been too much effort
Individual talents have shone through! Children's entertainers, musicians and comedians have emerged. Everyone has been using their skills and doing what they can to help our students through the challenges they face. Like all schools we have been open to anything that might make the lives of our families easier; from gardening to shopping and collecting prescriptions for those in our school community. We have many amazing staff for whom nothing has been too much effort. Our families too, have been incredible in their strength and resilience.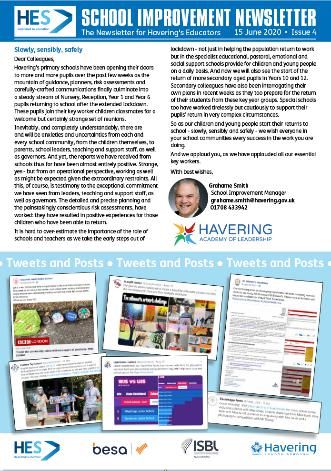 This article was originally featured in the 6th edition of the 'HES School Improvement Newsletter.' Read the original article here: https://online.flippingbook.com/view/346633/