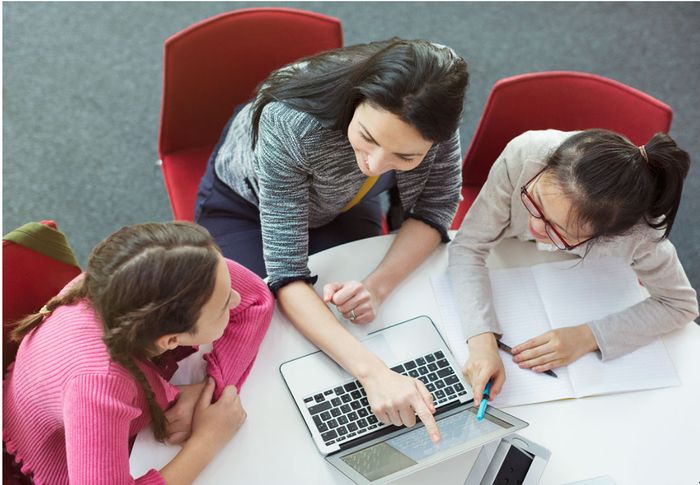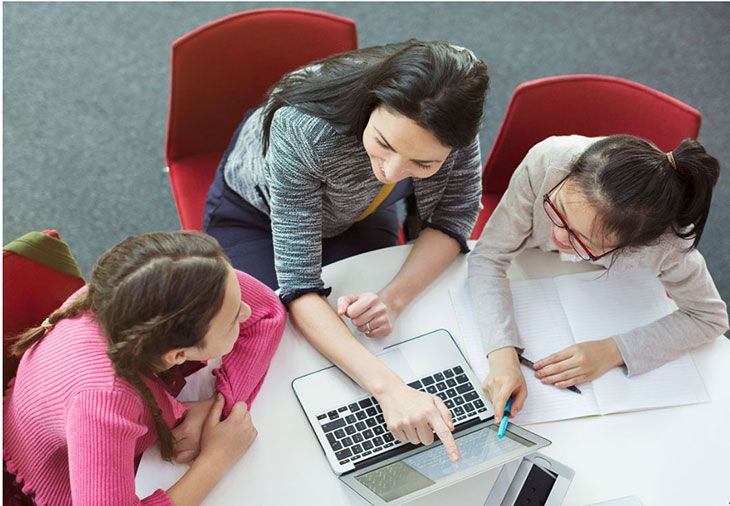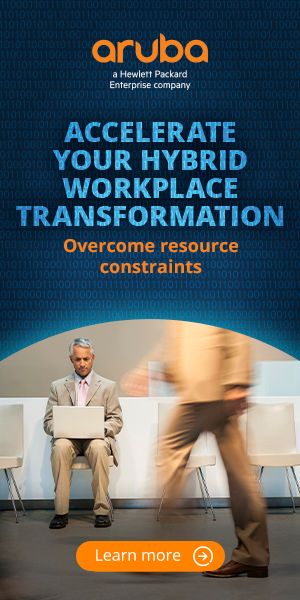 It's that time of year again when everyone's getting excited about the summer holidays - seeing friends outside of school, spending time with family, and of course, the typical British summer sun. But while many enjoy some well-deserved time off, IT teams will be working away in the background, making sure the school campus is set up for the new year.
Most education organisations have somewhat returned to working as normal; however many are still navigating both remote and in-person learning, putting strain on the already friable network capabilities. More so, connectivity has become a pre-requisite for the student experience and is what keeps institutions competitive.
IT teams must now ensure their network can support the new hybrid learning environment for the long term and prepare for a return to busy campus life come September. They need a robust network foundation that can respond to three primary challenges - supporting sophisticated hybrid teaching methods, managing expanding campus footprints and an increase in connected devices, and safeguarding individuals from potential security breaches.
Sophisticated hybrid learning
Despite the ongoing pandemic, the market for the Internet of Things continues to grow. As schools and universities around the world embrace digital learning and hybrid teaching models, IT teams will have to account for the increasing number of devices connecting to their network.
Alongside this, campus infrastructure is also changing, with smart spaces being built to support more collaboration and interactivity. Advanced technologies such as machine learning and AI in particular are becoming more commonplace, notably so in higher education with research showing 42% of ITDMs in the sector had AI-based production apps up and running prior to the pandemic.
The competition for connectivity is growing. So too, is the resulting administration, back-end and troubleshooting required of those trying to manage it all.
Here, IT teams can turn to their trusty AI, in the form of AIOps - AI powered operations that automate day-to-day tasks. From apps to administrative and academic services, AIOps manage the overall network performance, using advanced analytics to anticipate and mitigate network problems in real-time.
This technology not only helps ITDMs reduce downtime for all academic, building or admin applications, but also ensure the educator's and student's desire for new learning experiences isn't impacted.
The rise of connected devices on campus
The rapid switch to remote working made everyone realise just how vital the network is. And not even just the network itself, but good connectivity. But as well all know, this has put a huge strain on previous network capabilities and that won't be going away anytime soon as schools and universities look to maintain elements of virtual learning post-pandemic.
There is still a need to build in a degree of flexibility here that manages both remote and in-person education, even as the majority of students return to the campus.
While the rising number of student devices and IoT usage has been a strain on the network and exposed potential security holes, we've also seen some benefits - lowering operational costs and enhancing the overall student experience. However, the network will now have to manage an increasing number and variety of connected devices and be able to expand and contract its footprint to account for those on campus.
For IT teams the challenge is how to provide a consistent experience whenever and wherever a student, staff member, or guest logs in. They need complete network visibility and a solution in place that enables them to understand experience the network is actually delivering. Furthermore, it must ensure the safety of its users, so it's even more important that IoT projects aren't delayed or disrupted.
The answer comes in the form of a single unified infrastructure, where network operations can be deployed, managed, analysed, diagnosed, and remediated from one central location. Extending this across facilities, administrative offices, department buildings and outdoor spaces will help ITDMs assess the full picture. Not only making it easier for them to scale the network when needed, but also support education centers to improve the student experience and general operational efficiency.
Protecting the network
As the network and the number of devices connecting to it grows, so too does the potential for cyber-attacks and data breaches. Some education establishments have unfortunately already fallen victim to these, and the security threat to the network isn't going away any time soon.
Education organisations are often viewed by hackers as an easy target for stealing personal data or shutting down campuses with ransomware. With the added dispersion of students and faculty devices, as well as the growing desire for virtual collaboration, protecting the network has been an even greater, and more complex challenge for IT teams to mitigate and defend against.
Research shows that 59% of education ITDMs felt connecting IoT devices to their network increased their attack surface and made them all the more susceptible to a data breach or cyber-attack. So, the question is, how can you ensure the safety of the network without diminishing the user experience?
This is where a zero-trust approach for edge-to-cloud security comes into play. Zero trust works on the basis that the end point cannot access anything unless the proper authentication and authorisation is applied. Coupled with a single-pane-of-glass view that provides IT teams with visibility, device identification, and the ability to grant different levels of access according to the device, or user group, is key. This approach automatically segments students, teachers and guests from internal traffic and offers an additional layer of protection against cybercrime.
A zero-trust approach not only increases security but when done correctly, it delivers a better experience for the users by enabling services faster and reduces the burden on IT teams by eliminating the time soaking adds, moves and changes.
This year will once again tell a different story to the last and will come with its own challenges for us to overcome. While many organisations are under increasing financial pressure, the network is one aspect that can't be overlooked.
Institutions must choose a solution that not only delivers on the needs of the organisation but also makes their lives easier, not harder. It has to be powerful, automated, manageable, and most importantly provide an always-on and secure connection for users and devices. This is essential for creating a stable, safe, and seamless network foundation.
This article was written by Simon Wilson, Chief Technology Officer at Aruba UK&I.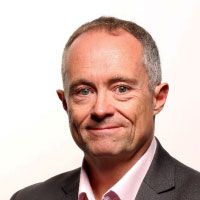 Useful reading:
Case study – Enabling Campus-Wide Digital Learning: https://www.arubanetworks.com/en-gb/resources/case-studies/tomlinscote-school/