A Climate of Change: Future Skills, EdTech & the SDGs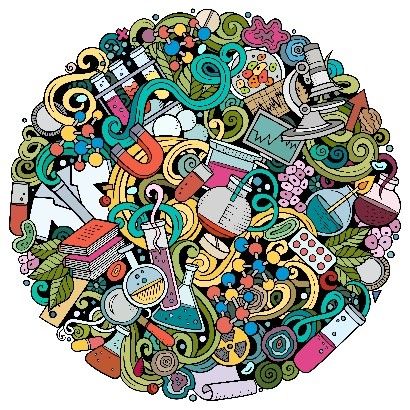 Most teachers would agree that the purpose of education is to prepare young people for the future but, without trying to sound dramatic, critical issues such as climate change and the biodiversity crisis have the potential to cause overwhelming problems for our students in the years ahead. Depending on where you are in the world, many schools are not yet teaching pupils to either be competent in how to use STEM+A (science, technology, engineering, mathematics + art) to solve complex problems or even to develop a meaningful social conscience. This means they might lack essential future skills and be ill-prepared for the challenging times ahead.
In collaboration with Twin Science
To ensure the children in my classroom understand the concept of living sustainably, I have brought the UN Sustainable Development Goals into my lessons, linking all science topics to at least one of these Global Goals. The SDGs are an internationally agreed set of 17 objectives that act as a holistic blueprint for peace and prosperity, for people and the planet. They include aims for Responsible Consumption (SDG12), Climate Action (SDG13) and protecting Life on Land (SDG15). Linking these Global Goals to the curriculum is relatively simple. For example, when learning about a healthy diet or the importance of insects in food security in science my pupils can make links to Zero Hunger (SDG2).
Providing a quality education
If we really want to support young people we need to move with the times and that is where new developments in EdTech, encompassing education for climate change and sustainability, can prove highly effective. Target 4.7 of Goal 4 (Quality Education) states that by 2030, we should ensure that all learners acquire the knowledge and skills needed to promote sustainable development, including education, sustainable lifestyles, human rights, gender equality, promotion of a culture of peace, global citizenship, and an appreciation of cultural diversity. EdTech can really give young people an advantage as we wait for international educational strategies and curricula to catch up.
There are some excellent freely available programs and apps that have been developed with environmental education in mind. In the classroom my pupils have now tried carbon footprint calculator apps such as those by Giki Zero and the WWF, programmed climate stories called 'No World for Tomorrow' with You and CO2 and have seen how Climate Interactive by EnRoads can be used to model different carbon reduction strategies in line with SDG13(Climate Action). I have found that the use of EdTech, both teacher-led or pupil-accessed, can promote critical thinking, help answer difficult questions and, possibly most importantly, prompt discussions between peers on how to approach complex, wicked problems. By talking openly, children develop a better capacity to cope with any anxiety they may feel when the scale of these issues becomes apparent. Future soft skills are equally as important as future hard skills.
Trying and Testing
We all know that many young people love playing on devices, but they also love to learn, so why not channel their time and energy into something tangible? Today's children are the adults of the future, a future shaped by artificial intelligence and robotic technologies. This is what initially drew me to Twin Science, a vibrant start-up that embodies much that is good with EdTech. There is the Twin App* which allows children to learn complex topics like AI and climate change in a playful way, whilst their hands-on education kits enable students to learn about crucial concepts including coding, robotics and AI with a plethora of curriculum-aligned lessons.
Recently, I was lucky enough to test the Twin Robotic Education kits, which received a WEF Smart Toy Award in 2021. Watching the pupils working with the Lego® compatible sets on aspects of the KS2 & 3 science curriculum, from simple machines to muscles, opened my eyes to the benefits, even the necessity, of transforming my teaching. The company is now aligning their app and kits to the SDGs to encourage the development of future skills, so they cover the curriculum that is important to my SLT and, (crucially to me) they get pupils thinking about how we can transform our lives to be more sustainable.
Promoting conscience and competence
We need to change with the times if we wish to improve the future skills of children. This includes enabling confidence in critical thinking to understand and question societal problems, prompting creativity to generate solutions and innovations to these issues, instil a sense of social responsibility to feel like global citizens and the growth-mindset to tackle these problems with a hopeful attitude.
The speed at which the world is changing demands a holistic approach to education. Using apps and kits, rather than just chalk-and-talk, encourages children to actively think, stay curious and keep questioning to prepare them for tomorrow's challenges and jobs. The SDGs can be used to link almost everything children learn to the real world in order to get them to think about how to tackle global problems at a systems-level.
To address issues such as climate change and biodiversity loss, young people will need the conscience and competence to transition towards a net zero lifestyle alongside robust capacity in creative thinking to develop technological solutions in the future. Where better to start than early in their journey through school? EdTech can provide many super-curricular and extracurricular opportunities and can develop pupils' ability to cope with, and rise to, the inevitable challenges and setbacks they will meet in the course of their lives and come back stronger from them.
Content Creating
To share my understanding of teaching for climate education and sustainability I have started to create content for organisations outside of the school setting. Twin Science hosts short interactive videos made by content creators called 'Discovery Bits' aimed at an audience of young people aged 7 to 12. These are aligned to the SDGs using the UNESCO Education for Sustainable Development Learning Objectives and include topics that address the problems, and more importantly, the solutions that will help young people face the challenges ahead.
Twin already has videos on topics such as autonomous vehicles, robot bees and biomimicry in architecture. For a taste of what a Discovery Bit is like, here's one I've made on generating electricity with gravity: or, if you want to try something different, how about one on eating insects?
EdTech offers a real opportunity to raise awareness of global issues and sustainability, but most importantly, they present solutions to the challenges we face. As a teacher, being open to using new technology and contributing ideas on education for sustainability to different platforms is becoming increasingly important. I have found that now is the time to embrace EdTech to transform my teaching and champion a sustainable future.
There is a cost for a school subscription to the App. Please contact hello@twinscience.com for further information.
For further information on the exciting opportunity to be a Twin Science Content Creator, alongside other educators, explorers, scientists and technologists, please complete the following form here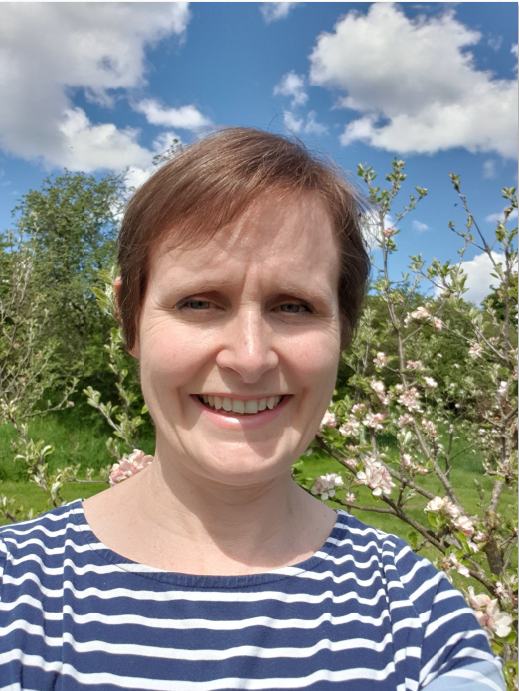 Dr Meryl Batchelder is the Subject Leader for Science in Corbridge Middle School, Northumberland and an outspoken proponent of environmental education.