Celebrating Bett Brasil's record-breaking 2023 event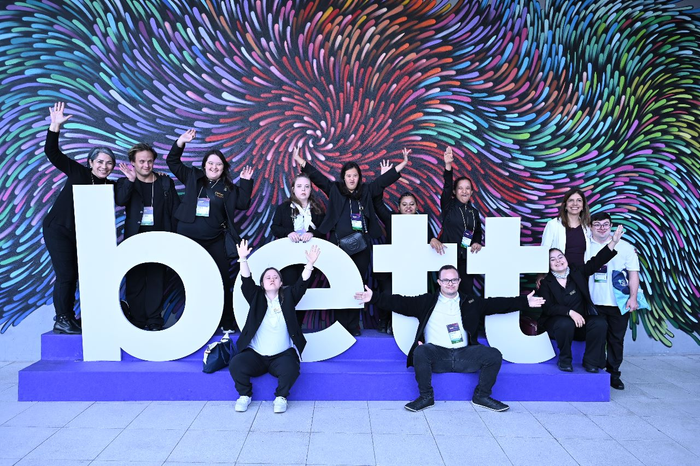 A record audience of more than 35,000 people packed into the 28th edition of Bett Brasil, the largest meeting of Education and Technology in Latin America, over four days. Based around a central theme of "Education and Work for New Futures", the Bett community came to São Paulo to listen and debate the hottest topics in EdTech, from artificial intelligence, school initiatives and practices to look after the mental health of students and teachers.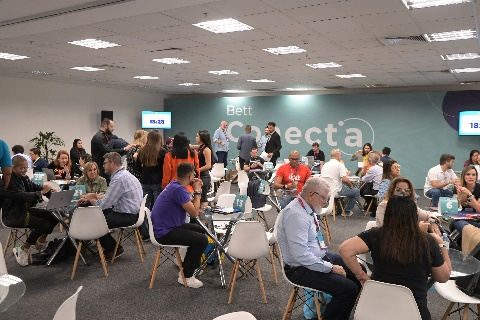 The event also presented in this edition initiatives that have already conquered the educational community of Bett Brasil. One of the novelties was the launch of Ahead by Bett, a side event aimed at Higher and Professional Education with an exhibition area and auditorium containing panel discussions. Another innovation was the Bett Conect@ meeting program, which fostered in two days more than 550 conversations between educational institutions and technology and solution vendors for education.


"This year, Bett Brasil was bigger in terms of footage, richer and more diverse in content offering and busier than the last edition," said Bett Brasil Director Claudia Valério, "From ChatGPT to artificial intelligence, Bett Brasil covered the most important issues in EdTech, with exhibitors proposing numerous innovative EdTech solutions."
We had some amazing speakers, featuring voices from across education, culture, sport and industry. Read on for some of our favorites:
1. Renê Silva, journalist and creator of Voz das Comunidades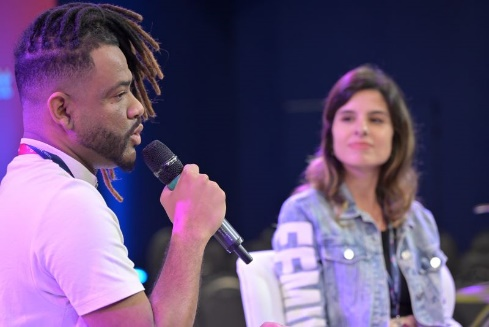 At the age of 11 Rene Silva pstarted the Voz das Comunidades project, a newspaper dedicated to the slums and communities of Rio de Janeiro. The publication fulfills an important social role, since it is drawn up based on the perspective of those who live and know the community and its main objectives are to combat stereotypes and inform the population in a clear and safe manner. "We were approached by the U.S. consulate during the pandemic to work on combating fake news related to Covid-19, which were many and affected people in the communities. Thus, the Vozes application emerged, which along with other actions, directly collaborated in the health and well-being of the population," he explained.
2. Adriana Fóz, neuropsychologist and specialist in emotional education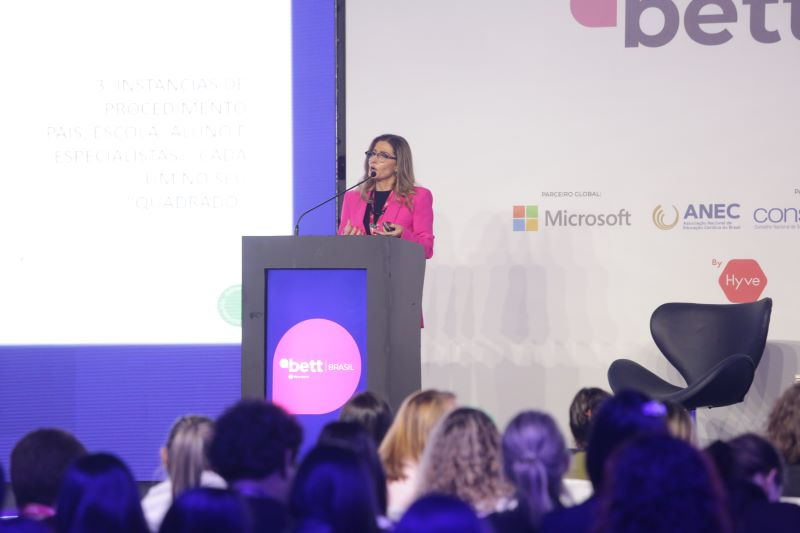 Neuropsychologist Adriana Fóz spoke about how essential it is to mobilize parents, students and the school for recovering the mental health of young people. She highlighted worrying figures, such as data from the World Health Organization (WHO) that show that 10 to 20% of young people suffer from mental health problems and other studies show that 50% of mental disorders are manifested when the youngster is 14 years old, thus attending school in Basic Education. Adriana explained that we must mobilize parents, teachers and other educational players on the theme, since in doing so we will be able to create more bonds with the situations.
3. Rossandro Klinjey, psychologist and writer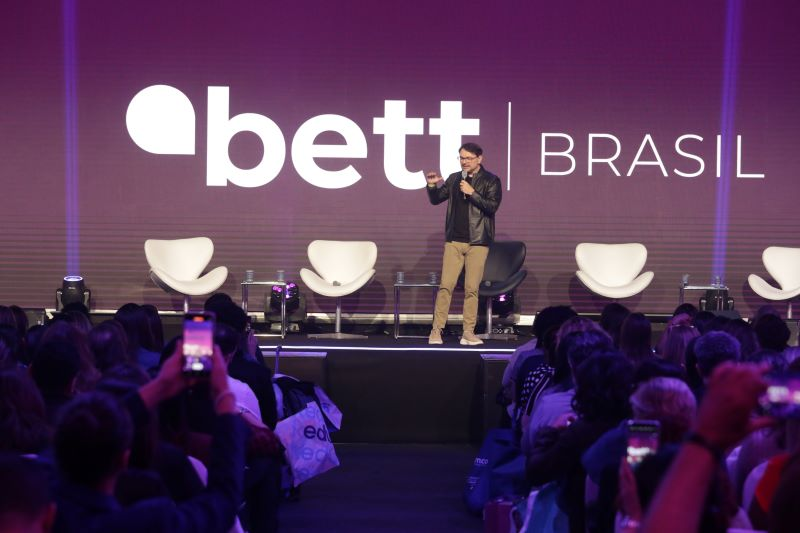 Human emotions and the connection with the breakthrough of Artificial Intelligence was the theme of the lecture by psychologist and writer Rossandro Klinjey. The expert invited educators to reflect on the following topic: how have I managed my emotional life? Do I have intimacy with myself? At the time, he warned everyone about the dangers involving automatic pilot. "Today we see many cases of burnout, families without support, people who give up on life. All this in a hyper-technological world, which we often follow on automatic pilot mode. It is important to keep in mind that all the answers are inside ourselves and we must be careful, as it is very easy to lose oneself," he warned.
4. Cafu, former player and five-time champion with the Brazilian National Team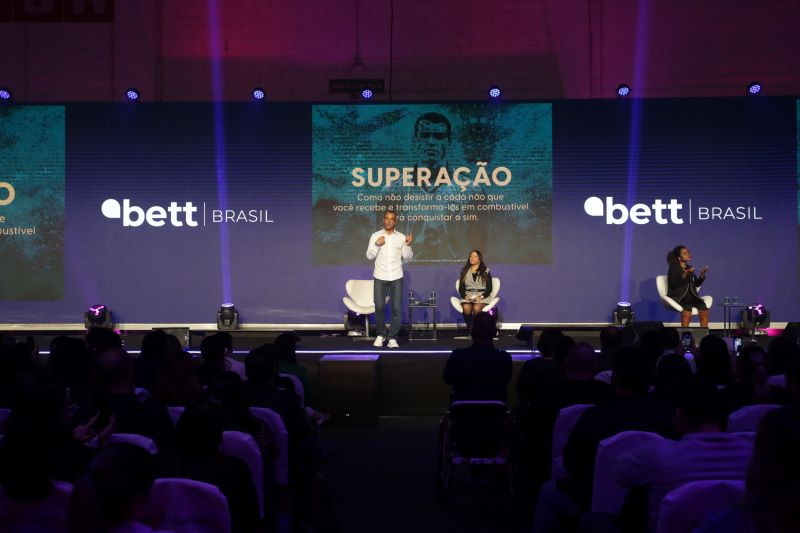 Former soccer player Cafu - oh yes, we definated scored with this speaker - told about how education helped him build as an individual and develop persistence. "My profession taught me a lot, but what I learned from my parents and in a humble, tin school in Jardim Irene was the foundation for building who I am today," he said. The lecture was moderated by journalist Mariah Morais, who spoke of schools as nurture grounds for developing dreams. "We often think that those who come from the public schools of the periphery have no right to dream, but we do. Me and Cafu can say that we are children from public schools," she added.
Bett Brasil welcomed more than 290 companies, including 21 startups focused on education. In the booths, there were live demonstrations and various immersive activities so that the audience could get to know the innovations in solutions, products and services for the sector. Bett Brasil's audience is genuinely Brazilian, but we also attracted visitors from 21 countries, such as Argentina, Chile, the United Kingdom, Germany, the Netherlands, South Korea, among others.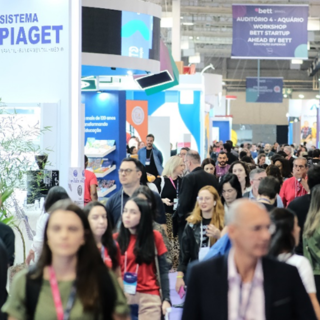 We can't wait to see how Bett Brasil evolves for 2024! You can find out more about the event on their website here.