Futures

Innovation

Leadership
Building blocks for Education 4.0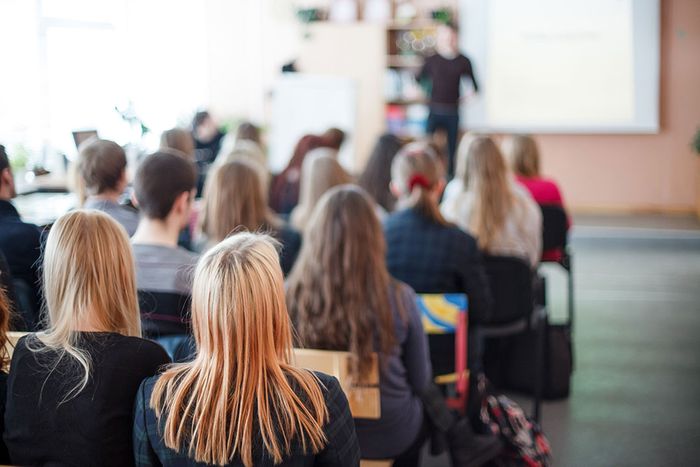 This work is an expression of the personal views of the authors.
What does the learning design and experience look like in an education 4.0 setting?
Education is fundamental in preparing today's learners for an increasingly uncertain and changing world and needs to keep pace with the changing industries which are augmented and transformed by digital tools and technologies. The expanding horizon of learning possibilities that has opened up in response to the complex affordances of contemporary digital landscapes add new dimensions to thinking about the core educational purposes of a 'higher' education. In this environment educational institutions need pedagogical responses that satisfy the drive for flexibility, while also equipping learners with the critical, creative thinking, communicative and collaborative skills that enable them to adapt to and thrive in unpredictable situations and scenarios. By aligning teaching and learning methods with the skills needed in the future, universities can be sure they are successfully preparing their students for the fourth industrial revolution.
Being bold to achieve the vision:
Interdisciplinary learning
The world faces a host of complex and grand challenges that cannot be addressed by any one discipline in isolation. This is a powerful starting point to begin reimagining one's teaching practice, one that will equip students for multiple careers and change to thrive with a limitless repertoire of actions and interpretations, making creative leaps through an intellectual independence of mind to afford creative solutions drawn from different perspectives.
Multiple possible futures – which was, by definition, unknowable in advance – foreground our educational structures and curricula around the nurturing of human qualities, then we go some way of preparing students for 'life-wide' learning.
Contextualised digital literacies and skills in subject disciplines
Broadening your digital horizon, building on one's fluencies in creative ways where creativity places a centre stage in expressing and communicating and sharing knowledge in a variety of ways to a variety of people
The digital skills we design into our learning experiences and help our learners develop must be grounded within the context of the discipline/profession.
We (staff and students) need an understanding of our own digital capability in order to apply the skills we have and develop those we don't.
Digital literacies have a role to play, though even these will have to be conceptualised in terms of the development of human qualities - i.e., the affordances of digital tools and technologies to help facilitate greater creativity, resilience and compassion. Digital literacies would, therefore, become means to very different ends; ends that are not necessarily entirely knowable or predictable in advance.
Personalised learning built around Imaginative pathways for learning in flexible ways
An offer of multiple levels of different pathways and progression of subject content based on the capability of the learner, flexibly building their knowledge and challenging their learning and engagement in ways that encourage enhanced development, addressing equality and inclusion for learning.
Digital Badges will become hallmarks of competencies and accomplishments.
Using AI technologies for delivering real-time insights into behaviours and preferences (an approach already prevalent in banking, retail and healthcare) in order to form a profile of an individual, deliver a truly tailored experience and enhance their development.
The quality of the data-rich intervention allows for continuously learning in specific and targeted ways to acquire a particular knowledge or skillset.
Seamless expansion of the learning "ecosystem"
Education 4.0 will see us move away from the rigid separation that often exists between the physical and the virtual space, blurring the boundaries between the two as we move towards a learning experience that is increasingly seamless and flexible, coupled with high-quality learning design that transforms the learning experience. Developing creative, critical, adaptable graduates will require learners to have the flexibility to develop these attributes across multiple environments – physically (in-person) and digitally. The rigidity enforced by the separation of the classroom and the online environment severely restricts the attributes we are trying to develop. Instead, we need to embrace these spaces and move towards a learning experience that is increasingly seamless and flexible, underpinned by high-quality boundaryless learning design.
Smart and immersive learning ecologies
Experiential learning led by games, virtual, mixed and augmented reality bringing the industries and field work into the classroom, seamlessly integrating Industry 4.0 experiences into learning design and experience.
Conclusion
Effective use and integration of information systems and learning technologies has been a precursor to fundamental changes in higher education policy and practice for higher education institutions. From this perspective, new educational tools and resources hold the promise of a future-facing higher education reconceptualized as the building of human capital, supporting the development of each learner's capabilities to seek out and face everyday problems and enhancing their capacities for future success. The drive towards creating a vision for Education 4.0 and bring these realities to life require a rigorous and relentless supportive culture change to routines, process, systems and mindset, which builds on successful practices already established to new modes of operating that affords learning and teaching that captures the elements we think sets the foundations to education 4.0
Useful Reading
In Freire, P, (1970), Pedagogy of the oppressed. New York: Continuum, Freire explains that there is no final act of knowing, p. 52; Pinker, S., (2018). Enlightenment now: The case for reason, science, humanism, and progress. Penguin Books.