Bett UK 2022 shortlisted for two impressive AEO Excellence Awards 2022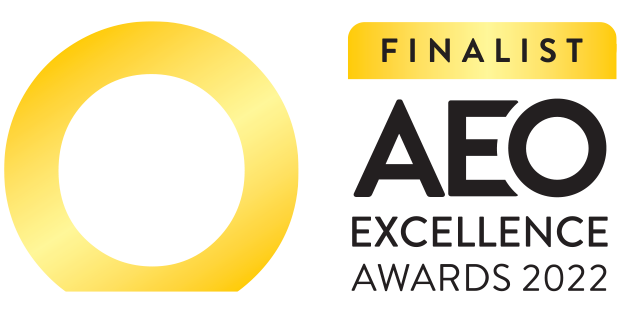 After the great success of Bett 2022 in March, we are proud to announce that we have been shortlisted for two AEO Excellence Awards!
The AEO Excellence Awards represent the best that the events industry has to offer. Being shortlisted for these awards would not be possible without the fabulous Bett team and our dedicated community.
The awards we are shortlisted for are:
ORGANISER TEAM OF THE YEAR  - Finalist - Hyve Group Plc – Bett
BEST UK TRADESHOW (more than 8,000sqm)  - Finalist - Hyve Group Plc – Bett
Click here to know more about awards details
'We are thrilled to be shortlisted for the prestigious AEO Awards 2022. The nominations are a reflection of the incredible ingenuity and hard work of the whole Bett and Ahead by Bett team as well as the commitment of our brilliant customers and community. We're looking forward to celebrating this with other nominees in June.' - Eve Harper, Event Director, BETT UK
Check out all the highlights in Bett 2022 here. Bett UK will be back on 29-31 March 2023 at the ExCeL London.