Bett team up with LetsLocalise and London Borough of Newham to bring tech to more young people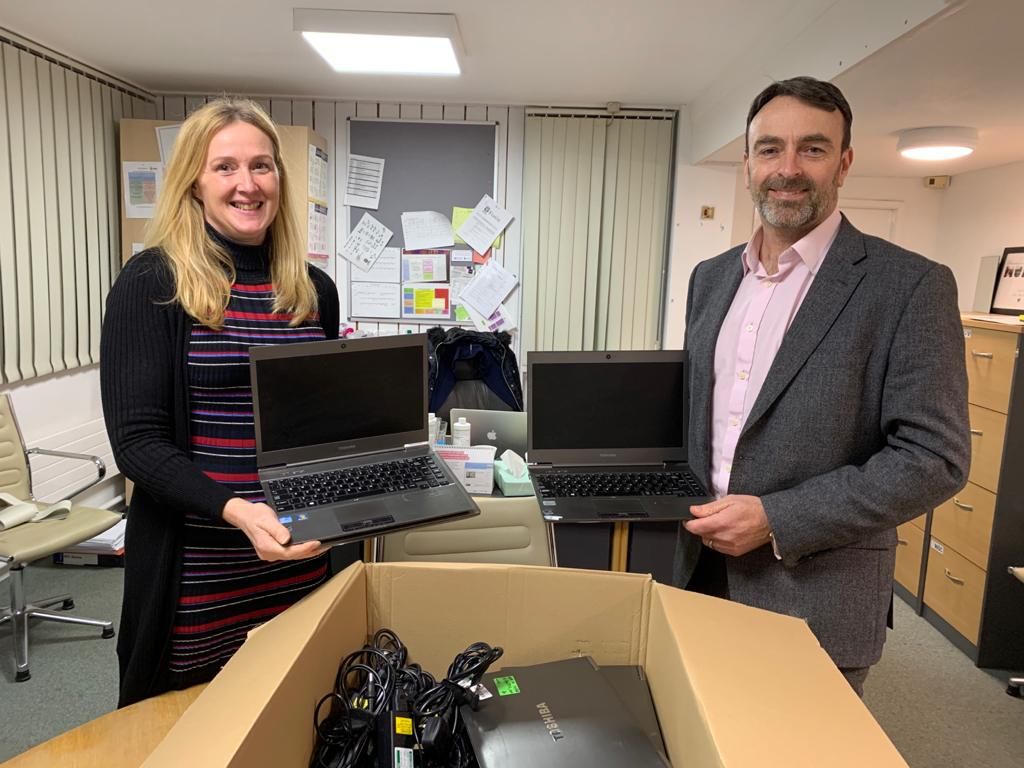 Here at Bett we've always spoken about the digital divide. It's not news to say that lockdown has exacerbated the divide but it is news – and good news to share stories of schools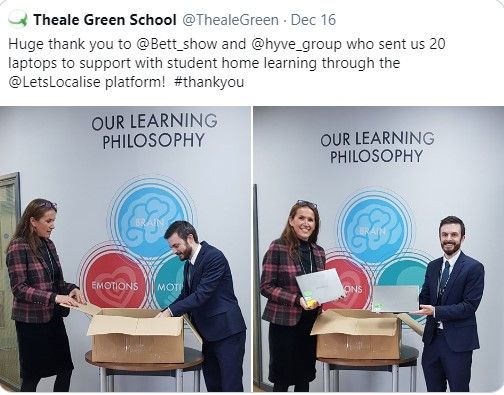 and corporates collaborating to bridge that divide.
That's why we were so pleased to partner with recent start-up and Bett exhibitor LetsLocalise who are working hard to bring schools and businesses together to support campaigns and programmes that headteachers and teachers have identified as priorities but cannot currently staff or fund.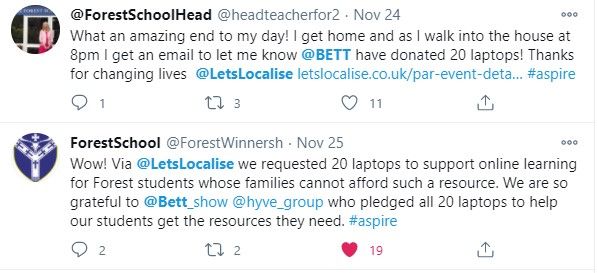 Thanks to connections through LetsLocalise as well as Newham Council through ExCeL, Bett has been able to deliver over 170 laptops to schools in Newham, Reading, Wokingham and further afield – helping connect more young people to remote learning as we head into further months of the tier system when students across schools are having to self-isolate.
A spokesperson for Newham Council said "we have many hundreds of children who still do not have a device at home. I have been inundated with requests for the 40 that are available immediately and have allocated to the first 6 schools to [make] contact"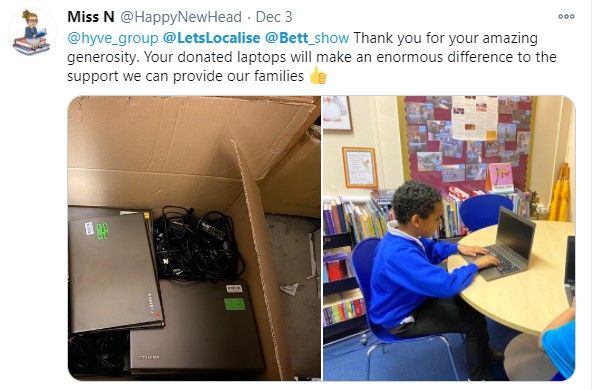 We would love to encourage you – whether school, individual or corporate, to sign up to LetsLocalise - a social initiative that enables individuals, businesses, and charities to pledge time, resources, and money towards multiple schools from a single website. It offers an easy-to-use digital platform, which allows schools to share details of upcoming events, fundraisers and more, and individuals and companies can clearly see how and where they can most offer their help, expertise, time and money in ways that are productive and meaningful.
Together we can do so much more.