Bett banners transformed into boxes and bags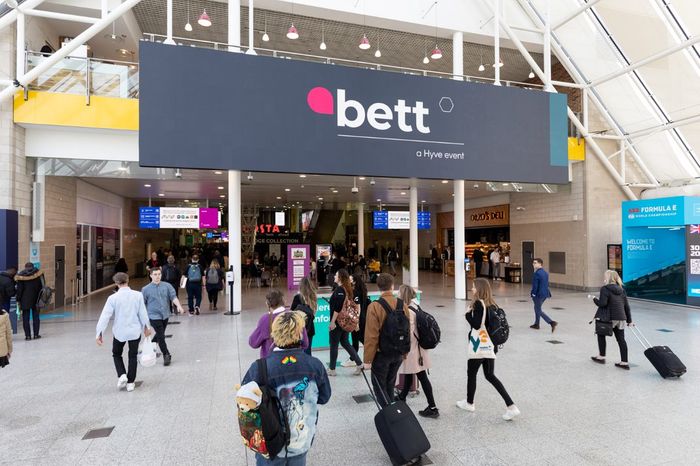 We are excited to share that we have worked with Event Cycle to transform banners from Bett 2022 into stylish and practical bags or storage boxes.
Being an unavoidable aspect of large events, we did not want the banners to go into an energy-intensive recycling process, so got in touch with Event Cycle for a solution.
After the show, over 280m2 of hanging banner graphics from the ExCeL were sent off to Calluna Upcycling.
The branded graphics had enough coloured material for Heather, who heads up the initiative, to work her magic and disguise the logos from recognition.
The qualities of the PVC banners were optimised and put to great use in these sturdy boxes and bags - ideal for a trip to the supermarket or local DIY store!
Find out more here