Best practice: tackling bullying in schools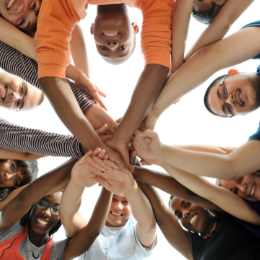 Diversity Role Models (DRM) goes into schools delivering training and workshops that embed inclusion and empathy, in the hopes of creating a better world for future generations. Time and time again, we ask ourselves: how can we better support educators to build a more inclusive school environment for students?
Last year, we launched our Department for Education-funded project, Embracing Difference, Ending Bullying – a free anti-bullying project empowering schools across England to take a stand against all forms of bullying and stereotyping. We delivered student workshops and staff trainings on multiple topics including: race, religion, disability, sex, pregnancy/maternity, age, marriage/divorce, sexual orientation and gender identity. Through the course of this, we also conducted extensive research on bullying in schools – surveying and speaking to different stakeholders about their perspectives on and roles in the broader issue (read our full Impact Report).
It is hardly surprising, but one of our key findings was: teachers feel that embedding diversity throughout the curriculum would reduce bullying. So, why is it that this is not done enough as it should be in practice?
The present curriculum scope
First, Senior Leadership Teams (SLTs) note a lack of time to plan and deliver lessons. Second, they identify constraints of the National Curriculum as another key barrier to improving education on bullying and embedding a celebration of difference. One school leader said, "(The) National Curriculum is not conducive to promoting diversity and so a lot of time (is) needed to reimagine."
However, demands on teachers' workloads are already significant. A 2019 study from UCL found that a quarter of teachers in England work more than 60 hours a week. So, it is not realistic to expect all schools to have the capacity to facilitate such initiatives unless more resources are made available.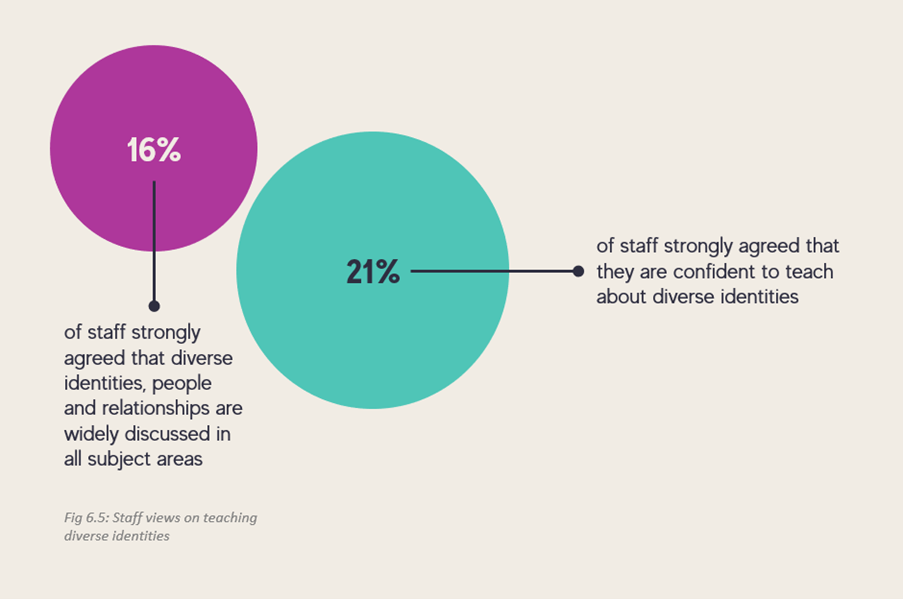 Lindsey Parr, DRM's project manager for Embracing Difference, Ending Bullying says: "Our staff training aims to build staff confidence and give practical ways to prevent prejudice-based bullying and to create a school ethos and culture that promotes equality and acceptance, free from prejudice and discrimination."
A term we often use in training is 'usualising' diversity. What does that mean? The point of 'usualising' is the 'non-comment'. Ensuring representation is ever-present, woven into the everyday and not tokenised, appearing every so often when the need arises.
And as one student highlights, one-off events don't go nearly far enough. "The most they [the school] do is usually a short assembly during form (which is 15-20 minutes at the start of the day) which no one really listens to/takes seriously."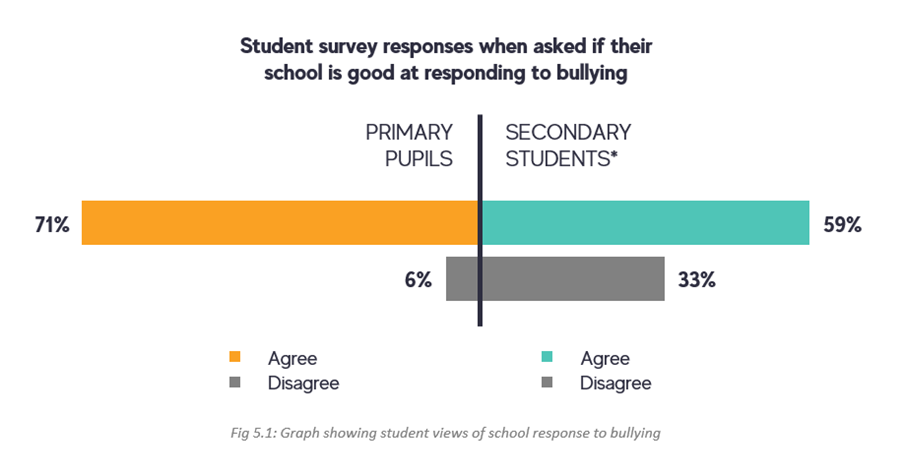 At DRM, we embed this ourselves by bringing in Role Model volunteers to workshops, who openly talk about their lived experiences linked to prejudice. There is a transformative power to storytelling that brings a personalised, human touch to the work we do.
"The role model story was touching and engaging. It put the purpose and importance of the training at the heart of the evening. It really made me reflect on my own practice and the conversations I have with the young people in my care." – Teacher, post-training.
"We have loved joining schools on their journey to becoming more inclusive—some are at the start of this journey, some much further on—but all the schools we have worked with have been invested and engaged in creating an education system where all the young people they work with feel encouraged to be themselves and thrive," says Lindsey.
This is what gives us hope. More than we—and they—might have realised, both school staff and parents/carers do want to do better for our young ones. There is just an unfortunate lack of support and training to facilitate these conversations.
The role of the wider community
Ironically, whilst staff perceived wider community attitudes as a barrier, parents/carers were in fact largely supportive of schools' efforts to celebrate inclusion and diversity (with 72% agreeing). Of the 12% who disagreed, it could be inferred from their comments that this was because they didn't have a clear understanding of how schools are celebrating diversity.
It's often more a case of lack of communication between schools and parents/carers around diversity work:
"It's not so much whether the school does this or that, more about whether they do it enough and whether the quality of what they do is good and has impact. Personally, I believe there are many missed opportunities to discuss and celebrate diversity through the curriculum." – Parent
Greater transparency, engagement and collaboration within the wider community is what is needed to work together towards a common goal of preventing and tackling bullying.
This also means engaging with students to ensure their voices are represented in conversations around bullying and equality; ultimately, bringing the whole community together around a shared ethos that is rooted in young people's experiences.
Following our training, 92% of staff agreed that it increased their understanding of: bullying linked to protected characteristics, the impact of bullying, and how to tackle and prevent bullying at their school.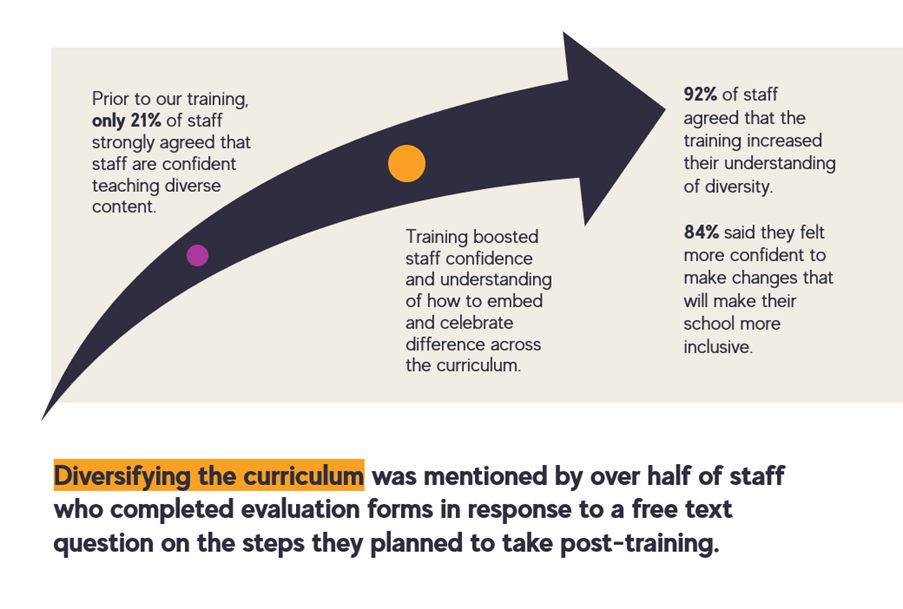 But what practical steps can schools take to work towards creating an inclusive environment for students?
Moving forward – a practical approach
"Creating a 'Best Practice Guide' was a significant part of Year 1 of this project. We wanted schools to be equipped to create change beyond our training delivery. Not only does this guide give schools a mapped out journey, but it also gives examples of what this might look like in practice," says Lindsey.
Each participating school also receives a tailored, detailed Action Plan as part of their Post-Training Pack, alongside a substantial bank of resources to support them in making positive changes towards inclusion. This includes our own take on prioritisation of what is already being done well by the school vs. aspects that need improvement but can still be adapted by schools to fit their existing priorities.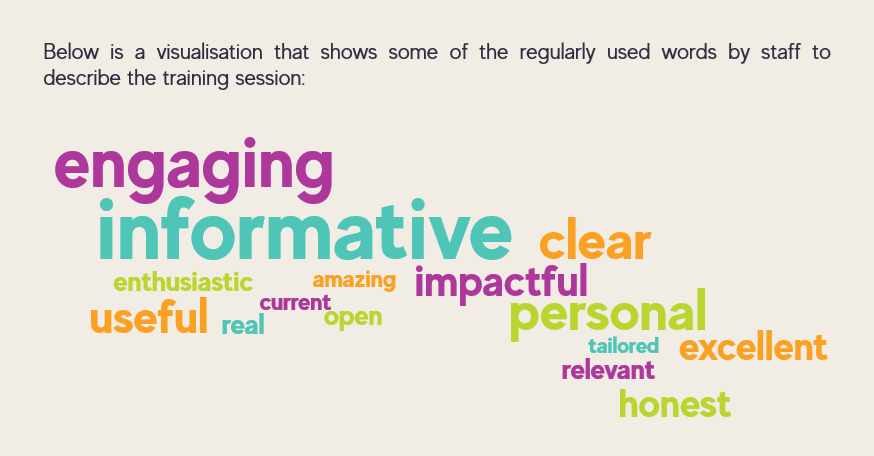 One member of staff noted that their next step would be: "Further development of our curriculum to ensure we are usualising diversity, ensuring that staff and students understand and use appropriate vocabulary around pupils to ensure addressing diversity, using correct pronouns, this is the beginning of our journey to be an inclusive school."
As a means of 'usualising' diversity, we are also constantly expanding and diversifying our 'Role Model Stories' video resources that teachers can use in their classrooms. These come with lesson plans that are freely available to educators all across the globe. The unique and powerful messages our Role Models share are key for teachers as they look to embed empathy, challenge bias and tackle a lack of representation in the curriculum.
"I have used the DRM (Role Model) lived experience videos in PSHE and found them to be really useful. It is a different way for pupils to see the impact of things such as prejudicial language." – Teacher, when asked to comment on the use of multimedia resources
Tackling prejudice-based bullying is a process as is developing the confidence to address it. To help, we have developed a wide range of training and resources, that are available to kickstart your journey to building a more inclusive school.
Our workshops and resources:
About Diversity Role Models:
Diversity Role Models, an educational charity embedding inclusion and empathy in schools, believes that it is vital for teachers to have effective training and support in order to tackle bullying. Their Impact Report, launched just last month, takes us through extensive research on bullying in schools across England. Produced as part of a Department for Education-funded project, the report's key findings delve into multiple stakeholders and their roles in preventing bullying, with steps they can take to build a more inclusive school environment.