BESA & Naace present their latest research in EdTech for school leaders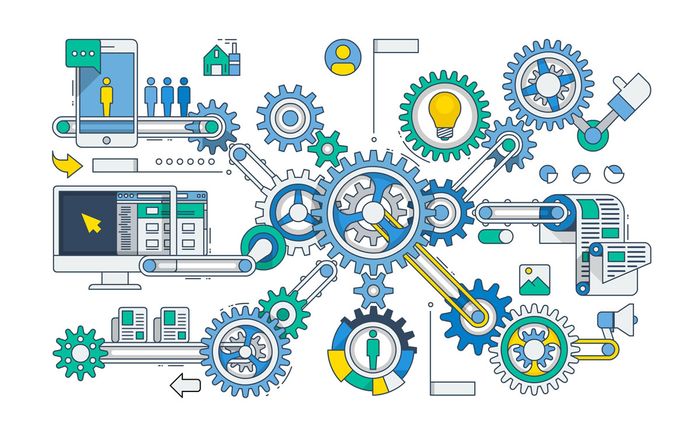 The British Educational Suppliers Association (BESA) and National Association of Advisors for Computers in Education (NAACE) have collaborated to produce the 'Education Technology Briefing Paper – an overview of education technology (EdTech) implementation and use in UK schools 2023'. This briefing paper uses independent research of over 1,300 UK schools to guide leaders on the purchase, implementation, and use of EdTech. It indicates current national trends in EdTech and provides key leadership questions to assist school leaders in developing digital strategies. Discover some of the key findings below:
Challenges in training, planning, implementation, and understanding the benefits of EdTech remain ongoing.
Our research suggests that while schools are moving forward with the implementation and use of EdTech, there are still significant challenges and opportunities for growth. To improve the adoption and effectiveness of EdTech, school leaders require additional support, training, and a better understanding of the potential benefits technology can provide.
A key challenge identified in the research was the need for ongoing training to ensure that staff are using EdTech solutions in the most effective way possible. Ongoing training should be a regular part of a school's approach, with annual or biannual training sessions to keep staff up-to-date with system updates and new developments.
A knowledgeable workforce can also aid in better purchasing decisions, as staff will be better equipped to understand the current capabilities and limitations of different technologies.
When making purchasing decisions, it is important to consider how specific EdTech solutions can benefit and align with a school's overall strategic goals. While at the Bett show there is an abundance of exciting new developments in EdTech to explore, school leaders should exercise caution and ensure that any purchases align with their broader objectives.
Spending on EdTech is increasing but differs across schools and regions.
Schools are increasingly allocating significant portions of their budgets towards investing in EdTech tools and initiatives. However, there is a significant disparity in the amount of money being allocated to EdTech across different school phases and regions.
The Secondary sector appears to be better positioned to fund their EdTech infrastructure when compared to the Primary sector. This is reflected in a 10% decline in EdTech budgets over the last four years for the Primary sector, whereas the Secondary sector has largely maintained similar budgets to what they were four years ago. Primary schools may face additional challenges in securing adequate funding for their EdTech initiatives, potentially limiting their ability to implement the latest technological advancements in education.
Schools have good connectivity and infrastructure, but there is room for improvement.
It is important for school leaders to ensure that their schools have the necessary infrastructure to support the increasing use of EdTech solutions. While some solutions may be easy to understand and implement, such as a new administrative system or device, other more technical requirements, such as specific types of network cabling, may require more expertise.
To support school leaders in identifying the appropriate infrastructure for their schools, the Department for Education has recently published a set of Digital and Technology Standards. These standards offer valuable guidance in planning the use of technology in schools, covering areas such as internet access, network switching, cabling, wireless networking, and cyber security.
Our research indicates that a significant number of schools are already meeting the Department for Education's Digital and Technology Standards, with 46% of primary schools and 71% of secondary schools meeting the standards to some extent. While most schools have good access to devices and internet connectivity, there is still room for improvement in the quality and reliability of these services, particularly in the implementation of large, high-capacity Wi-Fi networks.
School leaders should prioritise the implementation of appropriate infrastructure to support the increasing use of EdTech solutions; The Department for Education's Digital and Technology Standards can provide valuable guidance in this regard. Schools should work towards meeting these standards to ensure that students have access to reliable and high-quality technology services.
EdTech provision and use is increasing but varies across schools, subjects and phases.
Assessing how EdTech is used across different subjects and phases is crucial for school leaders to allocate budgets and investments effectively. This is especially relevant for leaders of multi-academy trusts that can sometimes oversee schools in multiple phases.
While the use of EdTech is increasing in schools, its level of use and application varies widely between different phases. Understanding these variations can help school leaders identify where specific investments would be most appropriate in a trust. Our research shows that both primary and secondary schools require better Wi-Fi connectivity, while there is a difference in demand for new devices between the two phases. This information can aid leaders in identifying areas where investment costs can be shared across multiple schools.
Assessing the use of EdTech across different phases and subjects is crucial for school leaders to allocate budgets and investments effectively. By understanding these variations, leaders can make informed decisions about where to invest their resources and how to improve student outcomes.
Key Leadership Questions to assist leaders when planning EdTech implementation.
The report also provides a series of helpful leadership questions to help school leaders make informed decisions about their school or trust's EdTech provision.
The 'Education Technology Briefing Paper Overview of education technology (EdTech) implementation and use in UK schools 2023' can be downloaded from https://www.besa.org.uk/news/edtech-leadership-briefing-paper/.
Findings from the report will also be shared by BESA and NAACE at the Bett Show in London, UK on Thursday 30th March 2023. Find out more here and register for your ticket at https://bettuk23-registration.personatech.com/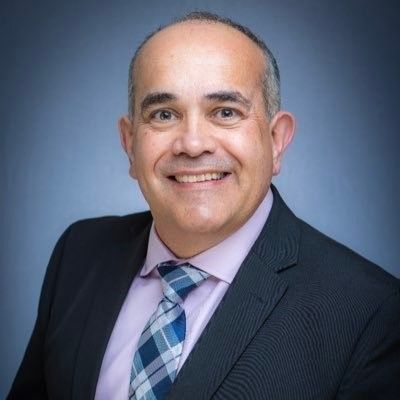 Dave Smith – Head of Content, BESA
Dave has oversight for the content of BESA training and events, as well as leading on BESA's EdTech Exchange and Bett Futures programmes. Formerly a local authority senior inspector and business development lead at HES - Havering School Improvement Services, Dave has spent over twenty years specialising in computing, education technology and online safety support for schools in the UK and overseas. He is a former Bett and ERA Awards Judge and also served as a member of the Bett Advisory Group. He is currently a member and governor of two primary/secondary MATs, has been a governor of four primary and secondary schools and was previously a teacher/senior leader in 3 schools and a university.
British Educational Suppliers Association (BESA), is the trade association for the UK education suppliers sector. BESA operates on a not-for-profit basis and is accountable to an Executive Council elected by member companies.