Are Voice Assistants Ready for Education?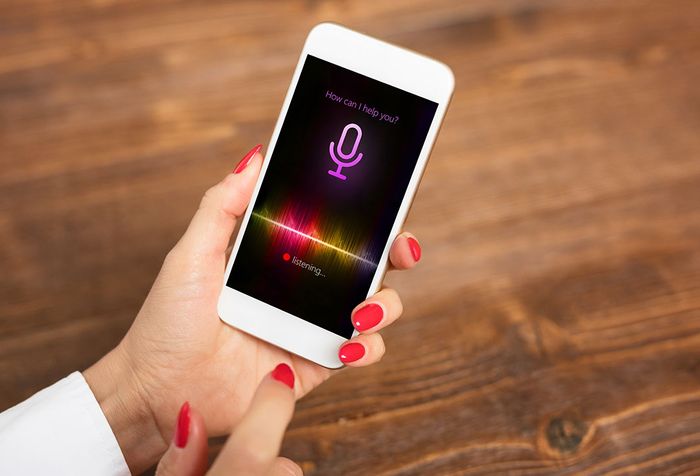 There has never been a time in recent history where school systems have had to adjust, adapt, and acknowledge their weaknesses as they have right now. COVID-19 thrust the concept of the future of education into a realm that many districts were not prepared to adjust to. Now is the time for districts to be considering many different innovative ways to meet student needs especially in terms of low cost or no cost solutions that can adjust to possible "at home" learning. Is now the time for districts to be considering voice assistants for educational purposes?
In a time where low touch/no touch is valued, are IT departments truly considering all the options that might best meet needs?
Could voice have an immediate impact on connectivity of students to information in a way that creates less concern for spreading viruses? Many school systems are facing major budget cuts and will need to truly look for innovative opportunities that have the highest impact per student because of funding shortfalls. Many school systems are facing major budget cuts and will need to truly look for innovative opportunities that have the highest impact per student. School systems are looking at the price point of a voice assistant and find themselves considering placing a $30–60 device in a classroom that connects all students to outside information via voice interface instead of touch. School IT departments around the world find themselves constantly evaluating the risk/benefit of classroom connectivity and some are establishing safeguards to student privacy to adopt voice as an option to meet needs forward based on the current requirements for the way schools must educate students safely in accordance to health guidelines. It is fair to say that the majority of k-12 school districts have said a hard "no" to the use of voice assistants in the classroom environment due to both valid and invalid reasons. The most common complaint is the fact that the mainstream voice assistants like Amazon Alexa and Google Assistant have not talked directly about classroom use and student privacy issues. During pandemic times, educators are now having to look at technology not only in terms of safe access to information but access to the actual physical device and considering how many germs might be on shared chromebooks, ipads, etc.
Bridging the gap between home and school
Teachers are learning workarounds to the student privacy issues by using the devices to communicate to students at home. Through the use of Amazon Blueprints and Google Assistant Template Actions, teachers with no coding ability have the ability to create voice content specifically for their students. For instance, some teachers use the Alexa blueprint to create flash briefings that allow them to share 10 minutes of information with their students or the parents of their students weekly or even daily. Imagine a family sitting around the breakfast table and asking their Amazon device, "Alexa, what's my flash briefing?" and the student hears: "Good morning students! Make sure to bring your sneakers for PE class on Tuesday - because this class is only once a week some students are forgetting to wear them on that day. Also, make sure to bring your field trip sign formed for Friday's field trip to the nature center. I hope you are having a good Monday morning, Mrs. Davis is looking forward to our week ahead!" There is value in these voice assistants bringing pertinent communication from school to a home setting on a regular basis by being invited by the families to the morning breakfast table. One of the main complaints families had when participating in quarantined learning was a lack of or break down in communication between families and the school/teacher. School districts have the opportunity to meet the people where they are by encouraging them to use the tools they are familiar with using. The communal aspect of voice (everyone in the room hears the same message at the same time) allows for better dialogue not only between the teacher and student but also aids parents to be on the same page as the teacher and child as well. It's also important to consider that students can access Google Assistant or Amazon Alexa using the apps on a smartphone even if they don't own an actual device. Equity issues can be solved by using the more immersed smartphone.
What would it take for school districts to trust a voice assistant?
When the world moved to quarantine learning, the use of video conferencing to stay connected to students skyrocketed. The news was full of stories about Zoom hackers and security breaches, but educators adapted and carried on for the most part. In the educator's mind, what is the difference between the adoption of voice assistants to meet needs and video conferencing? Companies like Amazon Alexa and Google Assistant are striving to build greater trust with users by continually updating their privacy practices. In fact, Google Assistant recently announced that users would have to opt in to have the assistant store voice recordings. This is a shift from the original set up of having people go into settings and opt out if they didn't want the recordings stored. It is appreciated that these companies have listened to the concerns of the public and are adapting their product forward, but the rub remains that these are consumer devices. These devices were not developed for educational purposes and therefore, in order to use them in a way that is student privacy friendly, teachers have to set up safeguards in the device settings and jump through hoops. This is something many teachers just do not feel they have the time or energy to invest in for a classroom support tool.
Are the voice assistant companies missing a golden opportunity?
The biggest categories of third party skills in the Alexa skills store is in the "Education and Reference" section. There are some great skills out there that can support classroom learning but there is also a lot to sift through. Most teachers don't have the time to curate good voice options and that is another reason why teachers do not use these devices as robustly as they could. There is no better time for these voice assistant companies to start creating better opportunities for classroom usage. Recently, Alexa created the Alexa Skill Edtech Challenge both in the states and for EMEA-based EdTech companies. The interesting thing is that the skills could not be created for classroom use, but home use or that could support the classroom from home. There are third party developers that have great ideas and are doing great things in this area, but this writer believes that until teachers and districts start shouting the benefits of voice assistants, the adoption by parents will probably fall flat. I also believe that districts have to be more open to the technology itself before we will see classroom immersion move from innovators/early adopters to the early majority phase of technology integration.
In my opinion, voice assistant companies are going to have to be more intentional for k-12 classrooms if they want to reap the benefit of being a vital support to the educational environment.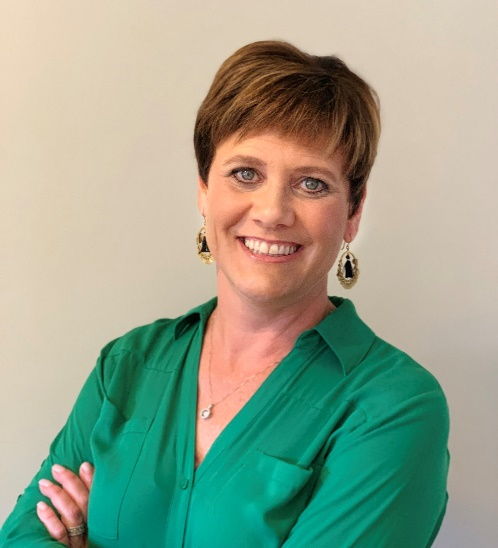 Julie Daniel Davis is a former Director of Instructional Technology and Innovation and a certified educational technology leader (CETL) with CoSN. She has a heart of an educator in whatever she does. Recently her passion has become voice technology and its potential impact on education. She is the founder of the Voice in Education weekly podcast. She has been recognized as an Amazon Champion, a Bixby Premier Developer and her podcast has been a finalist in the Project Voice Awards. Julie desires to help educators think critically about integrating voice into the educational setting. She also strives to help voice developers consider the needs of educators when creating voice solutions. Somewhat of a futurist, Julie wants to be a part of facing the next paradigm of educational problem-solving to make the process of learning more personalized and streamlined.