An Update from the Bett UK Advisory Board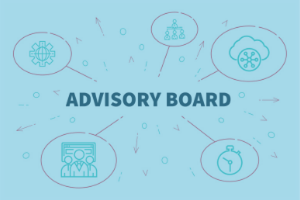 We caught up with our UK Advisory Board to discuss the latest trends, challenges and innovations in education.
At Bett we rely on our network of educators, experts and thought-leaders from around the world to inform our live and digital content. Our Advisory Board represents a cross-section of voices from across the education ecosystem who help us maintain our status as the leading educational technology event portfolio worldwide.
Who makes up the Bett Advisory Board?
Our Advisory Board has some familiar faces from last year and a couple of new additions. We're very excited to introduce our esteemed members:
Catching up with the Bett Advisory Board
We've seen some big changes in the education sector since our last Bett Advisory Board meeting. Since we last came together, education has shifted to online delivery, tackled the challenges of teaching and learning during a pandemic and challenged traditional forms of education. Our conversation revolved heavily around how these changes have been faced across the education community.
In K12, school leaders have observed a greater appetite among teaching staff for engaging with technology and implementing digital strategies within the virtual classrooms. The pandemic has acted as a catalyst for bringing technology to the fore, with digital tools now an essential tool for connecting with families, keeping children engaged and encouraging teachers to step out of their comfort zones. This has acted as a springboard for wider conversations around the proper pedagogical use of EdTech tools.
"We've seen some incredible progression in the use of technology within schools and a huge number of people coming on board to use EdTech tools. Educators are refining their pedagogical use of these tools and share best practice among the whole community."
Dave Smith, Senior Inspector, Havering Education Services
We can see similar changes in higher education. Some traditional values which institutions have held onto are starting to be overturned in order to develop further capacity for remote learning – although it has been harder for practically-based subjects, such as fine art, to accommodate this. Some universities have made it their mission to bring the campus to life virtually, delivering everything from open days, enrolment, lectures and exams online. Such a move opens up more opportunities for international partnerships and disruption to higher education models.
"We had to conduct thousands of assessments in order to investigate how sessions could be moved online. This caused some changes in areas such as structure, policies and the distinction between teaching and pastoral support. The changing values of these old institutions are important – universities have always resisted moving online, but things have now been put in place which overrule this."
Kyriaki Anagnostopoulou, Assistant Dean and Professor of Higher Education Institute for Education, Bath Spa University
Our Advisory Board noticed some further trends which educators will need to address as the situation continues to develop. The 'new normal' could include considerations of some of the below.
Hybrid Learning Models
With some schools now beginning to welcome students back to face-to-face classes, schools and universities are now beginning to plan for the future. Our Advisory Board felt that the most likely path forward for both K12 and higher education would rely heavily on blended learning in order to deal with limited onsite capacity and to accommodate students who are still unable to access the physical classroom. Going forward, education providers must plan to work in an agile hybrid model which allows for the shift between online and face-to-face learning whilst keeping the quality of teaching and learning high for all students.
Recovery Curriculums
The delivery of education is not the only factor to consider in the return to school. Our Advisory Board was keen to emphasise the importance of making a re-entry plan which prioritises health and wellbeing for students, families and teachers. We've all grown very comfortable in learning from our kitchens, living rooms and bedrooms, but the return to the classroom prompts significant stressors for each member of the education community in different ways. Our group suggested a few examples of good recovery curriculums which focus on essential topics such as socialisation, mental health and stress – take a look at Eric Sheninger's Re-Entry Plan, SSAT's Recovery Curriculum and Lisa Cherry's mediation on Post-Pandemic Nurture.
The Digital Divide
Whilst the shift to home learning has made room for progress in EdTech strategies across the globe, the Advisory Board have also observed greater evidence of the digital divide. This ranges from a lack of access to hardware such as laptops and mobiles in order to enable remote learning to problems in infrastructure and network connectivity. While some children are benefiting from seeing schools drive digital strategies forward, others are being left behind due to circumstances beyond their control. If hybrid learning models are here to stay, we will need to come up with permanent solutions to these challenges which prevent vulnerable children from being left out of the conversation.
We're looking forward to tackling these subjects and more at Bett this January. Bett remains a site of innovation and collaboration in order to showcase the best use of technology in the classroom and explore the future of education.
About Bett
Bett will be taking place in January 2021. London is home to our flagship event which is truly international with visitors from 146 countries. Over three days we have more than 800 leading EdTech providers, 150 CPD content sessions, coordinated business meetings and exclusive networking opportunities.
To find out more about visiting Bett, click here. For information about exhibiting at Bett, click here.
Location & Opening times:
ExCeL London, Royal Victoria Dock, 1 Western Gateway, London E16 1XL
Wednesday 20 January | 10:00 – 18:00
Thursday 21 January | 10:00 – 20:00
Friday 22 January | 10:00 – 17:00