An Update from the Bett Asia Advisory Board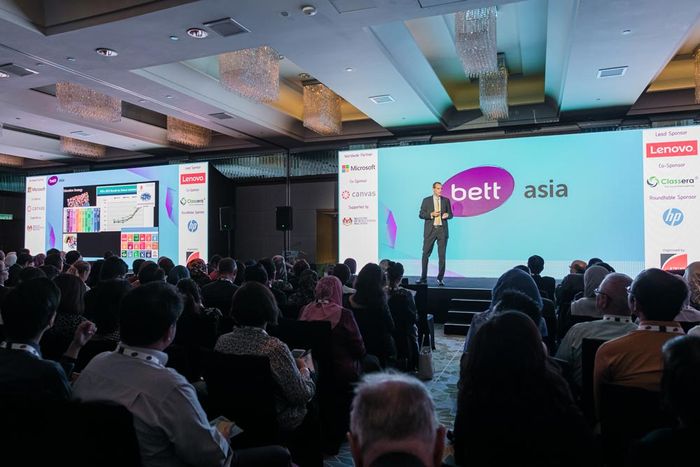 2020 has brought unprecedented challenges to the education community and prompted a seismic shift away from traditional forms of education. During our last Bett Asia Advisory Board meeting, we considered how these changes have affected students, educators and families, and what elements of the education system could be facing permanent changes as a result.
Our Advisory Board had some observations to share regarding the future of EdTech across Asia.
Wellbeing
COVID-19 has bought to light the wider educational challenges that schools and universities face, such as financial management, administration and digital strategizing. However, it has also raised the profile of poor approaches to wellbeing and crisis management. Initially the sudden shift to online learning had many institutions working in survival mode. Now, educators are becoming more aware of not only the long-term effects of the abrupt pivot on own wellbeing, but also the wellbeing of students who are experiencing extended remote learning. In the following weeks, institutions will need to put in place effective strategies for wellbeing and crisis management in order to ensure resilience among both staff and learners.
"Now, more than ever, a whole school approach to wellbeing needs to be put at the heart of digital strategies. In a distanced learning situation, it's much harder to check in with students and staff."
- Jacqui Dynowski, Event Director, Bett Asia
The Digital Divide
The disparity in access to WiFi, technology and connectivity has become even more evident in 2020. This ranges from a lack of access to hardware such as laptops and mobiles to problems in infrastructure and network connectivity. Home learning can be a great solution for crises such as this, but the conversation becomes more complicated when families are required to share a laptop between several people or live in an area where the interne is unreliable. Should remote learning become a more permanent feature of our education systems, this issue will need to be urgently addressed on a policy level across the board.
"Strategically, supporting student and school outcomes is tough when households lack a lot of the infrastructure to support home learning. The disparity in access is a huge challenge."
- Brenton Buchmore, CEO, Conperior
Online Fatigue
Reliance on remote learning has also led to a considerable amount of online fatigue. Most institutions are using video conferencing applications such as Whatsapp, Zoom and Teams in order to communicate, but this inevitably leads to increased screen time. There is an argument that time spent on these applications does not necessarily equate to effective learning – educators across the region are struggling to properly moderate attendance and engagement among the student population, and students who have not yet started university will inevitably struggle to self-govern. It could be that, during this phase of distance learning, students will need to rely on developing skills related to independent learning in order to succeed.
"Zoom is the main channel of contact in Taiwan between educators and learners. Going through a shift in how we learn and the outcomes and impacts will be interesting to see."
- Dr Chun-Yen Chang, Director of Science Education Center, National Taiwan Normal University
The Hybrid Model
International schools and universities have, for the most part, agreed that a hybrid model will be the best way of proceeding as we begin to return to phased face-to-face teaching. However, many leaders in the field have also observed this period of uncertainty as an opportunity to push digitalisation. Educators, learners and families are more open than ever before to working in non-traditional ways, but more discussion is needed to show how new systems can deliver true pedagogical value. What the events of the past few months have highlighted is that education can no longer thrive without EdTech, and the education community cannot succeed without effective online learning.
"Technology will not replace teachers. But teachers, who do not embrace technology, will be replaced."
- Christopher Jeffery, Dean, British University Vietnam
About Bett
Bett transforms learning through offering an exhibition where experts and educators can strategise, participate in professional development and share their vision of how to improve learning outcomes across the globe.
For more information or to find out more about opportunities in Asia, please don't hesitate to contact one of our expert team members directly or for general enquiries contact asia@bettshow.com