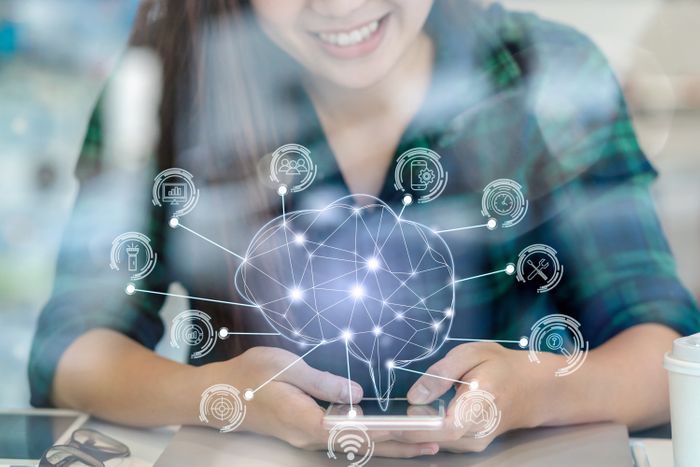 Karine George, award-winning educationalist and ex-headteacher for more than 20 years, believes that it is essential for educators to understand the benefits of Artificial Intelligence (AI). As a result, she has written "AI for School Teachers" with Rose Luckin and Mutlu Cukurova. Understanding AI can rely on a complex mix of data and ethics, but Karine aims to demystify what can be an intimidating topic for teachers and provide practical examples of how AI can positively impact the classroom.
What is AI?
As Karine explains "AI in essence is a smart technology that augments our own human and professional intelligence and provides us with tools that are flexible, inclusive, personalised and engaging. It can also provide a deeper, finer grade understanding of how learning actually happens, which we need to develop more successful learners. Through effective human and machine collaborations, we can eliminate some of the time-consuming issues that affect our working practices and prevent us from doing the job that we came into teaching to do, which is to enhance the life chances of young people and make a difference to them."
Why should teachers have an understanding of AI?
In Karine's words, the rapid advancement of technologies such as AI are reshaping the educational landscape. For educators to prepare young people for an AI enabled world and successfully harness its potential, we need to first understand how it works and how to use AI safely. The world of Data Analytics can seem inaccessible to teachers who do not consider themselves technically proficient, but to an extent this misses the point. Often our attitudes to following automated recommendations and our trust in the process have been shaped by the media and, in particular, by negative press when an algorithm has "got it wrong." Karine notes that we all know the phrase "to err is human," but when a machine makes a mistake we are unlikely to trust it again. If you understand "machine learning" then you understand the process that needs to take place to ensure data is inputted accurately and analysed effectively without bias. "Informed participation" is crucial.
What should you consider when purchasing AI enabled products?
A number of suppliers now advertise the use of AI as part of their products. If you are thinking of using or purchasing AI, Karine states that the key question should be around validity. AI should be used to achieve well defined educational goals and outcomes and its effectiveness needs to be based on scientific evidence. Fundamentally, it has to enhance teaching and learning. Used properly It should never be a bolt on and it should never diminish the relationship between teacher and learner. Teachers should question how and why AI is used in a product and where the evidence is to support the claims of the manufacturer.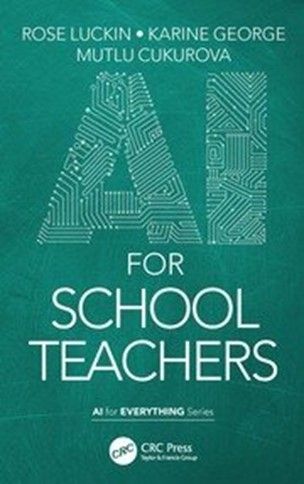 How will we see AI being used in schools in the future?
In Karine's opinion, in the future successful learning is going to be characterised by schools and educators who can work alongside smart technologies to harness their true potential. These schools will be able to draw on both human and artificial intelligence to lessen the achievement gap, solve issues such as teacher retention and development, and help parents to better support their children. It is acknowledged that we are not there yet in terms of software and hardware and there needs to be a significant investment in school networks and infrastructure for AI to work effectively, but Karine urges strategic leaders to be ahead of the game, plan accordingly and develop their own knowledge now to be fully prepared.
Where can educators start if they want to know more?
Karine explains that the book is designed to be a relatively quick read for teachers who are often time-poor and provides them with a step by step guide to approaching not just the topic of AI but how they can use it practically in the classroom to support areas such as assessment, marking and feedback. She also recommends speaking to other schools who have already implemented AI centred strategies to avoid making costly mistakes. Collaboration is essential in both the development of successful AI enabled products and on the ground in schools to ensure AI is used effectively. As Karine concludes "AI will provide teachers and students with tools that will allow us to do the job that we came into, which is to teach, and it will help students to develop the knowledge and skills that employers are looking for in an AI enabled world."
Written by Emma Darcy, Director of Technology for Learning, Denbigh High School and the Chiltern Learning Trust and Bett Advisory Board member.