Ahead by Bett: Sitting down with Matthew Syed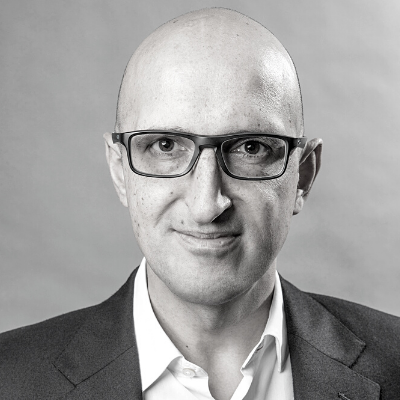 In response to emphatic demand from the Higher Education community, we're launching Ahead by Bett in March 2022. Designed to provide university senior leadership with a place to learn, network and trade, this event brings together experts and innovators from across the sector to tackle the plethora of business and pedagogical challenges faced by the sector today.
The Ahead by Bett content team caught up with Matthew Syed on his upcoming keynote address at the show, his views on finding resilience in a post-pandemic world and on questioning what we mean by 'future-proofing'.
The Higher Education sector has faced huge disruption since the start of 2020. How can we take advantage of the opportunities provided by disruption?
So, I think one way to harness the opportunities of disruption are firstly to have an organizational culture that embraces those opportunities rather than being threatened by them or pretending that they don't exist. I think that is a big psychological question – some people are very defensive when things change and don't enjoy it, or feel that it's irritating. Others recognise this disruption as part and parcel of the drum beat of the modern world, and that the capacity of organisations, particularly ones with as important a mission as Higher Education, it's about embracing change and having a positive can-do attitude. I think that's very important. The other thing is indeed being able to figure out how to harness disruption. I think you need to have diverse perspectives – if everyone comes from the same background or everyone thinks about education through a particular lens, that could be problematic. And that's why having an array of different voices on your team and understanding how they might be leveraged is very, very important.
This is an abridged version of our interview with Matthew Syed. You can read the rest – and register to attend Matthew's session – over at Ahead by Bett.
Click here to read the full interview

About Ahead by Bett
Ahead by Bett will take place at the ExCeL London in March 2022. We're excited to come together to strategise for the future and share contrasting visions of how to improve quality of learning in Higher Education.
For more information or to find out more about opportunities at Ahead by Bett, please don't hesitate to contact a member of our team.