Adapting, Adopting and Transforming: Enhancing teaching and learning through technology
World Teachers' Day provides a good opportunity to reflect on the way in which teachers have rapidly upskilled and embraced new approaches to teaching and learning during the pandemic and ways in which to ensure that this can be embedded in future practice.
Rapid Adaptation
In April 2020, within a month of the first lockdown my colleagues in the London Borough of Havering School Improvement Services compiled 'Havering Butterflies for Home Learning' highlighting the ways in which schools were already rapidly adapting to the constantly changing circumstances and approaches to teaching and learning. As the pandemic continued, we noticed the ongoing integration of technology into teaching and learning adopted by schools. As part of this, we gathered insights about schools' use of technology, aligning this to national findings from The All-Party Parliamentary Group for Education Technology (APPG) 'Lessons from Lockdown: what we learned about Education Technology in 2020' report. Similar to the lessons in the APPG report, Havering schools described learning new and better ways of using technology:
Lesson 1: Pedagogic advances - Teachers tried different pedagogical approaches. An example is flipped learning, allowing teachers to share content prior to the lesson e.g., PowerPoints of a sequence of learning with voice overs which supported both pupils and parents/carers. Pupils had more collaboration time to cover activities, discussions and peer reviewing. Learning was self-paced and this was particularly effective for slower learners.
Lesson 3: Wellbeing, teacher presence, self-esteem - Being able to 'see' the teacher supported pupil wellbeing, as did seeing their peers. Teachers used some of their online time to develop relationships. Teachers were able to see how this could support pupils in the future if they were absent from class (e.g., hospital visits).
Lesson 4: Blended learning inside and outside the classroom - The virtual classroom enabled teachers to see how they could more easily use spaces outside their classrooms in the future and invite guests and speakers to enrich learning opportunities.
Lesson 5: Catching up on lost learning - Low stakes quizzing was used to help teachers gain insight into pupils' knowledge and understanding without the need for formal assessments, particularly when pupils were settling back in and needed less stressful methods.
Lesson 6: Pupil development, pastoral care and parent/carer engagement - During lockdown parents reported having a greater understanding of what their child was learning and having easier access to their child's teacher. Using tools like Class DoJo and Seesaw meant that regular updates were shared with parents and a two-way communication channel opened up to be used more freely. Parents/carers felt that regular communication was valuable and that their views were heard.
Lesson 7: Engage pupils' attention; get help with work securely; motivational structures - Using tools like Mote (a Google Chrome extension that gives voice recorded feedback) to support feedback in Google Workspace for Education showed how technology can provide motivational structures and support pupils with high quality, immediate feedback. A private Microsoft Teams Channel for SEND pupils not visible to other pupils provided a space for teacher/pupil communication and sharing of work.
Lesson 10: CPD - Senior Leaders reported how staff had embraced new ways of working and picked up skills quickly to support their pupils. This period has upskilled staff and this should continue to be supported to foster further progression and for it to be embedded within school culture.
Lesson 11: Workload reduction - Being able to share documents in platforms such as Google Workspace for Education and Microsoft 365 meant that all parties could see and update content live. This saved time emailing out different versions and collating outcomes. Using Google Forms and Microsoft Forms to share questionnaires was quick and easy to create and email straight to parents/carers to reply to via their phones and devices. Replies were automatically summarised into a spreadsheet for easy analysis. When organising meetings that involved different agencies, the ability to get colleagues together just for the time of the meeting meant that it was easier to arrange things like SEND reviews.
Furthermore, in the latest episode of the Havering Academy of Leadership's 'Connected' series podcast my Havering School Improvement Services' colleagues and I reflect on how amongst other aspects schools integrated technology into their approaches to teaching and learning.
Strategic Thinking
It was interesting listening to representatives from the Department for Education (DfE) at recent BESA LearnED Roadshow events where they outlined the DfE pyramid model for 'Using technology effectively' with, from the bottom up, 'TECHNOLOGY, CAPACITY and STRATEGY' forming the pyramid. In terms of 'TECHNOLOGY' the DfE explained the need for every school to have a core level of technology infrastructure, such as effective broadband connectivity and WiFi in classrooms. Alongside this they discussed the importance of capability and 'CAPACITY' to assist schools to make the best use of technology through training and support. Several DfE initiatives have been put in place to address this including the DfE EdTech Demonstrator programme. Used by 4000+ schools and colleges to make better use of technology offering free advice and training. The final aspect of the pyramid was 'STRATEGY' emphasising the importance of schools and colleges developing a strategy where leaders decide on what their objectives are and finding technology solutions to suit them.
I could not agree more regarding the importance of an effective technology strategy. One tool that may assist schools in developing a new technology strategy or refining an existing one is the Naace Self Review Framework (SRF) which helps schools to, 'Understand where they are in their technology strategy', 'Plan the next stages of their technology strategy' and 'Record their progress'. The framework has been in existence for more than twenty years and is regularly updated to reflect the evolving landscape of technology in schools with the most recent updates happened during the pandemic.
Building Capacity
If you have not already signed-up to free place at a BESA LearnED Roadshow event I would encourage you to do so where you can hear from the DfE, EdTech Demonstrator Schools Programme and school leaders to find out how they are using technology to support teaching and learning, alongside meeting a range of suppliers who can assist you in developing your strategy. The Learnit programme also looks like an exciting opportunity when developing a technology strategy – you might want to check it out too.
Finally, it is certainly an exciting time for technology in education. On World Teacher's Day let's pledge to continue to nurture the opportunities that technology provides to transform teaching and learning and fulfil the potential of all pupils.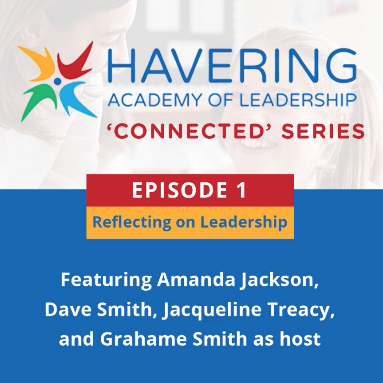 Sources:
Survey of 'Havering primary schools in the COVID-19 pandemic - what is working well?'.
Feedback from the HSIS Headteacher/Deputy/Assistant Headteacher Forums and Computing and Online Safety Leader Network.
Full text published in the Summer 1 HES School Improvement Update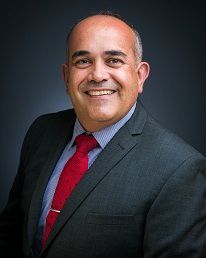 Dave Smith BEd (Hons), Pg.Dip., has a Certificate in Coaching (Cantab) and is a Senior Inspector for Traded Services from HSIS. Dave has 25+ years' experience working in primary and university education, including 15 years in school improvement. He is a School Improvement Professional (SIP) and LA Quality Assurance Inspector for primary schools in the London Borough of Havering, supporting and challenging on whole school improvement. He specialises in computing, education technology and online safety support for schools and has worked with Rising Stars on the development of the Bett and ERA Award-winning Switched on Computing, Switched on Online Safety and other titles. He worked with the Department for Education to support the creation of the education technology content of the Teacher Workload Reduction Toolkit. Dave has spoken at national events and conferences as well as supported schools overseas. He is the former Chair of the Board of Management of Naace (The Education Technology Association), a judge for the Bett Awards and ERA Awards and a member of the Bett Advisory Board. He was previously a teacher/senior leader in 3 primary schools, plus a university principal lecturer supporting teaching and learning through EdTech and school business management. Over the past 28 years he has been a governor of two secondary and 3 primary schools (including Chair of Governors) and is currently a governor/member of two secondary MATs.