4 macro trends for UK school budgets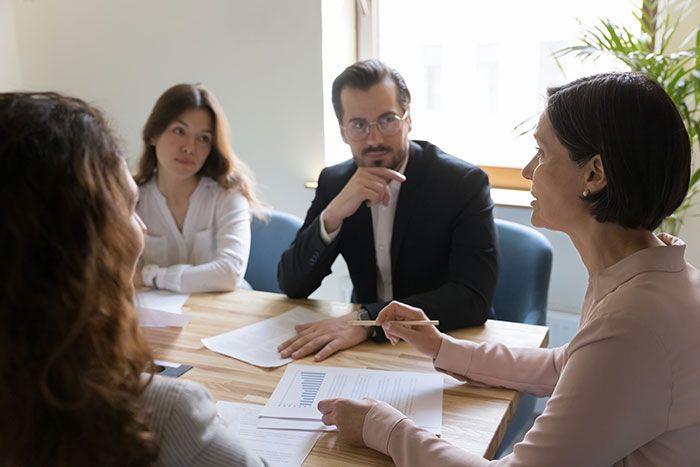 School budgets are as unique as the schools themselves.
Each school has its own revenue streams, and regulations about how that revenue is spent. Moreover, every school has its own set of students with unique needs, and budget makers are tasked with identifying the best programmes for their specific staff and student body. This can mean choosing between investing in tailored lessons for students with additional needs, improving infrastructure for a more comfortable environment, or hiring more staff to make things run smoothly.
Despite the variations between institutions, some wider shifts change the game for all players. In the UK, this year has brought cultural shifts, technological progress and changing government priorities that will change how every department lead looks at their budget.
Here are four trends that will impact yearly budgets:
Trend 1: Additional government funding will give much-needed support to schools, particularly to improve infrastructure.
Following years of cuts, the UK government pledged more investment, announcing a rise of £2 billion in funding for 2023/24 during its 2021 spending review, then an additional £2 billion in autumn 2022. The average government investment per pupil this year is £7,460.
A further £1.8 billion of government funding has been allocated to facility improvement; an area under much scrutiny in 2023, after crumbling Reinforced Autoclaved Aerated Concrete (RAAC) caused 19 UK schools to temporarily close at the start of the autumn term, with more than 140 schools deemed unsafe.
Capital spending on school and college infrastructure is expected to reach £6 billion across 2023-24, similar to pre-pandemic levels in 2019. Despite this, spending will still significantly lower than its peak of more than £10 billion in 2009-10.
Trend 2: A rising cost of living may mean that purchasing power is still lower than historical levels, even taking additional funding into consideration.
While the level of funding has risen, so have prices. In real terms it will be hard for school administrators to feel the benefits of increased government investments while basic resources steadily increase in cost.
The Institute for Fiscal Studies has found that increased funding is all but cancelled out by rising costs, leaving school budgets in a state of stagnation. The effect is so significant that school purchasing power in England will be around 3% lower than in 2010.
Governmental brinksmanship hasn't helped. Funding announcements in the summer term leave only weeks to plan salaries for the next school year. In response, the IFS has called for pay rise commitments to be published each March.
Trend 3: The rise of AI has shone a light on the need to teach, support and for training in tech; but that is competing against other needs.
Technology is travelling at breakneck speed, with Artificial Intelligence increasingly enmeshed in our personal and working lives. Teachers need training and support to evaluate work in a world where Open AI can write an essay for a student in seconds. Students need preparation for careers that will rely heavily on tech combined with human skills and lifelong learning.
Alongside the changing landscape, there are a range of benefits to AI in education, from cutting down a teacher's average 54-hour working week to real-time translation for refugee students.
Understanding the need to adapt, schools are attempting to allocate budget to EdTech. According to research by British Educational Suppliers Association (BESA), 71% of secondary schools are meeting the DfE's recently published Digital and Technology Standards – but only 46% of primary schools.
Yet the need to adapt is only one of several demands, and even basic tech infrastructure can wind up neglected. Further stats from BESA suggest that funds currently allocated to computer devices, WiFi and broadband connectivity are all lower than in 2019, before the pandemic threw budget planning into another dimension. Despite incontrovertible evidence of the growing relevance of technology in education, funding is struggling to keep up.
Trend 4: Supporting good mental and emotional health will remain a priority to keep hard-won gains in wellbeing after the pandemic.
Amid infrastructure, AI, staffing costs, extracurriculars and more, the health of staff and students remains paramount. While reports indicate the mental health crisis resulting from the pandemic is now easing, mental health has increased in importance in educational institutions, with the UK government actively encouraging a mental health lead in every school and offering grants to train senior members of staff.
Allocating budget – and timetable space – for mental and emotional support is a challenge in the face of so many competing demands, but it's a vital investment for students and staff alike. So far, 14,000 schools and colleges have claimed the grant.
Government-funded Mental Health Support Teams are also being made available to schools and colleges to tackle wellbeing issues such as anxiety and low mood.
Setting your own budget
With the increasing demands made on schools, and the constant flux in funding, grappling with your school budget can be a formidable challenge. A reluctance to discuss budgets means school administrators are often left to make difficult decisions in isolation.
At Bett, we're opening up conversations and helping educators learn from their peers and share expertise in budgeting. Join our peer-to-peer TableTalks and gain valuable insights to steer your decision-making and invest in impactful changes for your staff and students.