Innovation

Skills

Inclusion

Microsoft
3 tips for helping students learn anywhere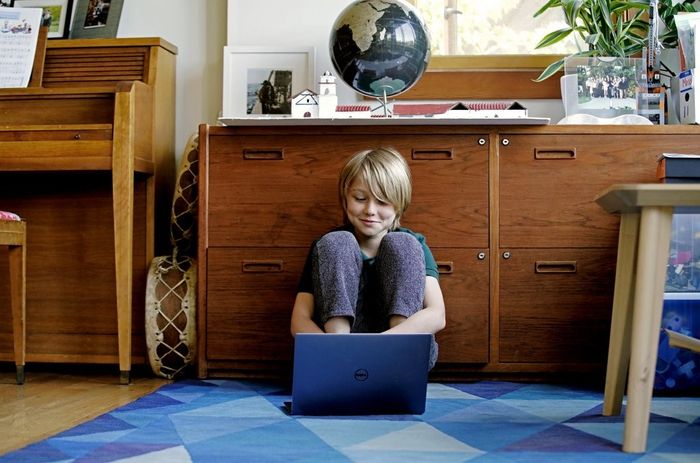 Preparing for an uncertain back-to-school environment can be unsettling but Microsoft Education is by your side, working to ensure that educators around the world have the tools they need to make their online or in-person classrooms a welcoming place for all students—regardless of ability or background.
One way we're doing this is by sharing tips from educators like you. Here is their advice for supporting student needs, whether you are teaching in person, remotely, or in a hybrid setting.
1. Strive to provide devices for everyone
The importance of providing access to devices can't be underestimated when striving for inclusive classrooms. Just ask leaders at Puyallup School District near Seattle.
In March, the Puyallup School District deployed 22,000 Windows devices for its students and 3,000 for faculty and staff, seeking to enhance learning in the diverse school district that had been working toward a 1:1 student device ratio since 2015. The district wanted to reimagine how teachers thought about students, educators, and the classroom itself, and needed to determine how to help every student regardless of their background. To do this, its IT team needed to create a solution—under tight budget constraints—that was more than a patchwork of devices and applications but instead a larger, integrated platform that would bring everything together. The result: an enhanced student experience that brought learning into the home using Windows devices and Microsoft Education solutions.
"We used to talk about the digital divide," said Mark Vetter, Director of Innovation and Learning Technologies. "Now we are talking about the learning divide, and unless every child has an equitable device—a single platform—that teachers can teach a student remotely how to use, then learning stops."
Microsoft is partnering with school systems to help ensure that student and educator needs can be met—no matter the learning environment, which includes getting students ready with affordable devices that ensure they can learn anywhere. Learn more about providing students with the affordable devices they need, including limited-time offers to support remote learning with Windows 10 laptops and 2-in-1s.
2. Use flexible technologies
When it comes to ever-shifting learning environments, flexible technologies can make a big difference. As educators at Newmark K-8 and Newmark High School in New Jersey can attest, Microsoft Teams aligns with their commitment to improving learning outcomes for all. The schools serve students with autism spectrum disorders, developmental disabilities, and disabilities related to anxiety and attention.
With built-in learning tools, like the Immersive Reader, students with visual or hearing impairments can access features that dictate written text, break it up by syllable, and adjust the appearance of text through different spacing, sizing, or backgrounds.
"Students naturally gravitated to the dictate feature. For those who… need more time processing what they want to say, it's been very helpful," said Regina Peter, Newmark's Executive Director. She added that Teams has kept students connected through live meetings. "We're doing the best we can and staying connected. We see them, and they see us."
Teams also offers ways for students to be expressive during online learning, thanks to GIFs, stickers, emojis, and reactions they can use during discussions. And this fall, Teams is rolling out new features to enhance the remote learning experience—including Chat Bubbles, Live Reactions, and Reflect Messaging—to help gauge students' welfare, track progress, and encourage participation that fosters social and emotional connections.
While the shifting learning environment comes with fundamental changes for everyone, the right technology can ensure it doesn't disrupt the classroom dynamic. See for yourself and take the first step towards creating a flexible learning environment for your classroom using Teams, today.
3. Pursue professional development
Sometimes, helping others means helping ourselves first. Through Microsoft Innovator Educator (MIE) programs, teachers can get support and recognition for using technology to pave the way for their peers and students. The programs provide training opportunities and a global community of educators collaborating to push boundaries in education.
At Duval County Public Schools in Jacksonville, Florida, thousands of the district's 8,200 teachers are active in MIE programs, thanks to Duval's major push a few years ago to support educators in getting training through this valuable resource. It has paid off during the shift to remote and hybrid learning as they've mastered new technologies, received certifications, and shared best practices for tools that can help build inclusive digital classrooms. Kathy Hart, Duval's Director of Technology Innovation who led the push, praised the MIE program for fostering collaboration among educators and helping the district's 130,000 students feel supported during the pandemic. "We didn't know it, but we were preparing for this," said Hart. "All that work made it so much easier for us to roll out Teams district-wide."
The free Microsoft Innovator Educator programs can help school systems of any size address learning challenges. Learn more about how to enrol and start benefiting from these powerful resources.
Collectively, these three tips can go a long way supporting students in any learning environment, especially in uncertain times. Wherever you are on your back-to-school journey, Microsoft can help whether it's with finding affordable devices or getting more out of our technology—and your students. Explore all of our hybrid learning solutions and discover resources that can help you head back-to-school with confidence in your technology.
This article was originally posted on the Microsoft Education blog on 28th July. You can read the original post here.