T4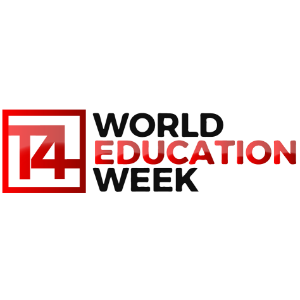 T4 World Education Week if from 5-9 October 2020.
In 2015, the United Nations (UN) and every single world government agreed on a set of targets. These are the Sustainable Development Goals. 17 goals that if we were to achieve all by the year 2030, every single person on planet Earth would be more prosperous and better off. Societies would develop equitably and we would all make sure that we achieve our potential.
Out of these 17 goals, 1 goal is Quality Education, Sustainable Development Goal (SDG) No. 4. Sadly, for SDG 4 as it is referred to, progress is slow. We have 10 years left to achieve a more equitable future for our next generation at least, and that is why we are launching our free virtual event, World Education Week. We are looking to showcase what we can learn from 100 Schools across the world, to promote a higher and better standard of education for all.
T4 World Education Week is from October 5th to 9th 2020.