ROBOTIX LEARNING SOLUTIONS
Stand: SQ71
Curriculum improvement
Classroom Resources
Robotics
Professional Services
South America
Middle East
Australia
North America
Africa
Asia
Europe
Equipment & Hardware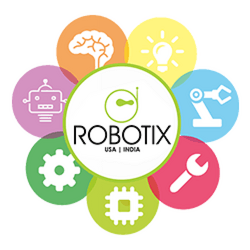 Inspiring the Innovators of Tomorrow !
Robotix since 2010 is on a mission to give children, playful, powerful educational experiences to equip K-12 students with hands-on experiential knowledge in STEM & 21st Century skills making them "future ready".
Phiro, Playbits and Robobricks are award winning STEAM products manufactured by Robotix.