ReadSpeaker
Stand: C66
Middle East
Great British Trail
Asia
Australia
Europe
Africa
Not New
Further education
Software 
SEN
North America
South America
Exporting
Higher education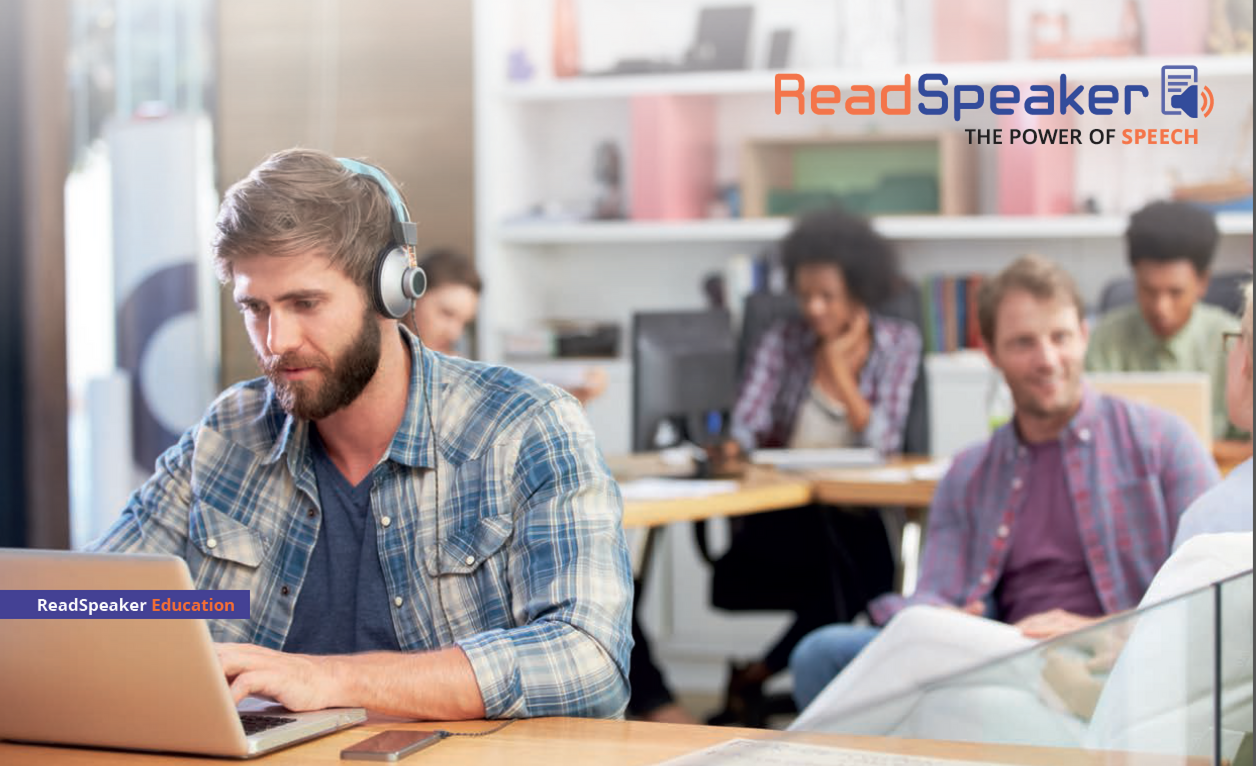 ReadSpeaker has offices in 14 countries and 10,000+ customers in 65 countries, including Oxford University Press, Blackwell Learning, McGrawHIll, Discovery, Cengage, ProQuest, Zanichelli, DeAgostini, Giunti and ThiemeMeulenhof. With a complete offer, many languages, and 18+ years' experience, we extend the reach of content with audio, improving learning results for all.
Address
Dolderseweg 2a
Huis ter Heide
3712 BP
Netherlands
Online content instantly converted to audio with ReadSpeaker webReader's synthetic speech. Integrated reading and translation tools allow everyone to read and understand your digital content. Make your content available to a larger population of Internet users, such as those with literacy difficulties, learning disabilities, reduced vision, language learners, the growing elderly population, and anyone else looking for a simpler way to access digital content on the go. Just one click, and the text on a page is simultaneously read aloud and highlighted so users can easily follow along, regardless of device or where the user may be. Floating Listen button, player, and toolbar stay visible when scrolling down on a page and can be conveniently repositioned by user. With natural, lifelike voices and a vast selection of languages, your content comes alive, transforming the visitor's experience on your website. A cloud-based (SaaS) speech solution means no downloads necessary.
1 Results
Come by STAND C66 and pick up a USB charger and find out how audio can enrich your educational content.
1 Results
WITH READSPEAKER TEXT-TO-SPEECH SOLUTIONS, STUDENTS CAN LISTEN TO ANY ONLINE CONTENT, PROVIDING AN ENHANCED LEARNING EXPERIENCE

Since 1999, ReadSpeaker has helped millions of users listen to content as they read.

Helping struggling readers stay motivated and at grade level is difficult. Text-to-speech technology is a proven aid in helping educators face this challenge.
3 Results
Library couldn't be loaded. It might not be active.
ReadSpeaker exports to:
Africa

Asia

Australia

Europe

Middle East

North America

South America