NAUTILUS, S.A.
Stand: SJ40
Classroom Resources
Equipment Furniture
Educational/Instructional Software
Learning Materials
Leadership & Management
Australia
Middle East
Africa
North America
Asia
Europe
Equipment & Hardware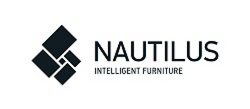 NAUTILUS has a wide range of products, working in two main segments, school furniture and technologies for education. The company differentiates itself from the competition by offering a complete and integrated solution for the reality of today's schools. The school furniture and technologies are today inseparable requirements for modern school.
Address
Foz Do Sousa
Portugal