Marco The Malta Bus Ltd
Stand: C64
Great British Trail
Early years
Educational Workshops
Alternative Learning Solutions
Paper Books
SEN
Primary
Educational / Instructional Software
E-Books
New Business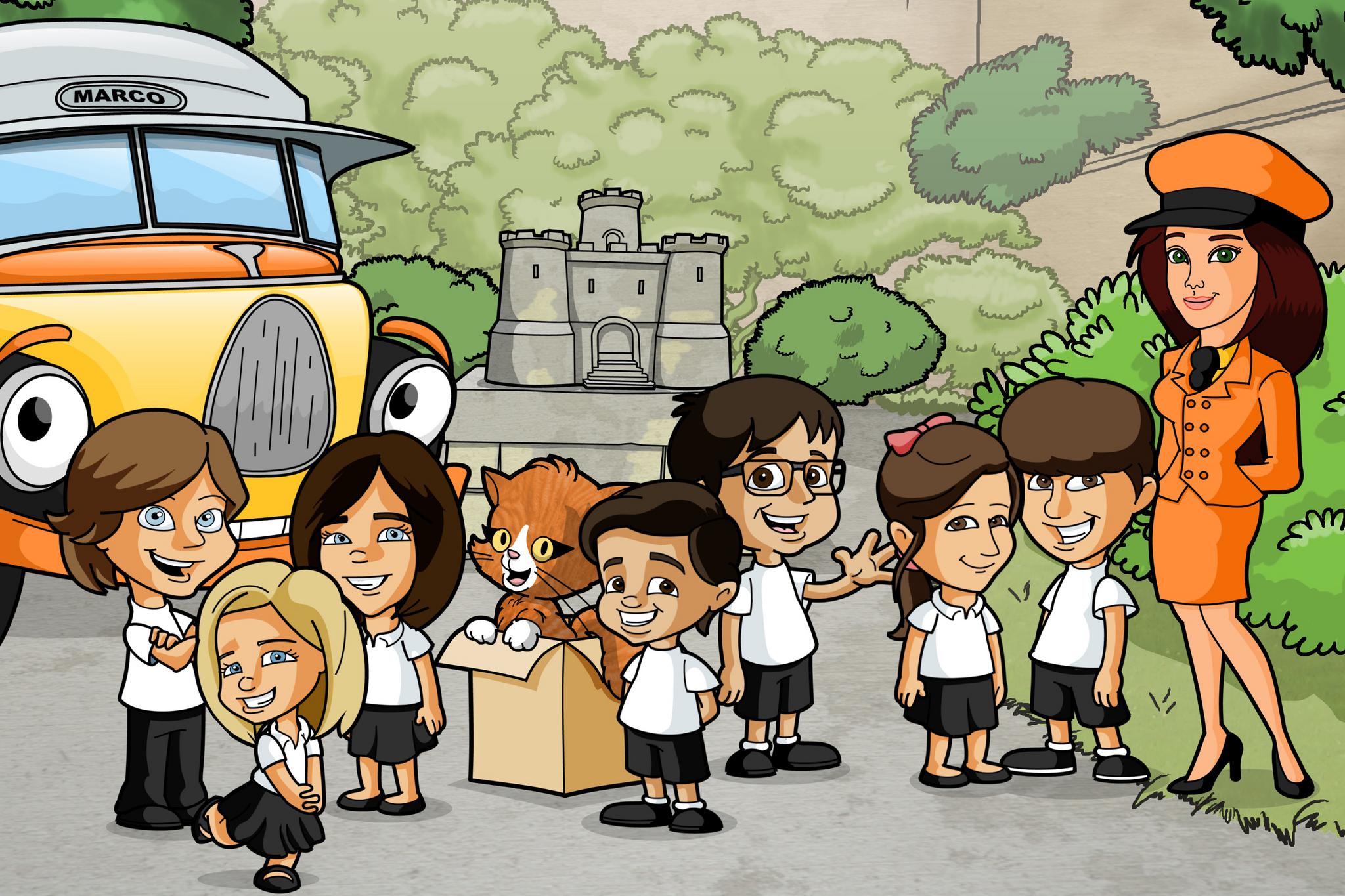 ​
Marco the Malta Bus Ltd producer of early reading resources. Including audio CDs for pronunciation and action songs for group activities
This scheme is aimed at children who:
are from disadvantaged backgrounds
have special educational needs such as dyslexia or autism
have English as an additional language
would benefit from schemes which are not totally phonic in presentation
are just children who need to learn to read.
Marco the Malta Bus encourages children to sing
3 Results
Richard Evans British Young Entrepreneur of the Year and Educational Investor of the Year, will visit Marco the Malta Bus Stand C64 on January 24th and January 25th and help us to advise our visitors how useful Marco is as an early reading tool. Marco the Malta Bus supplements the phonics curriculum at school that some children just cannot grasp. Margaret believes this is the a substantial factor in poor reading ability by children entering secondary school, by which time the "bus" has been missed and despair is substituted by truancy. Marco helps all children over the hill and then they can drive along towards fluent reading. Richard Evans believes that success in education starts as soon as children become interested in gaining information through the written word. A habit is set for a lifetime and the more information a young person can access and retain the better their examination results will be. The Profs supports young people to achieve much more, building on firm foundations laid down previously. Sometimes gaps in learning as identified by the Profs can make all the difference to gaining exceptional grades in Higher education.

Francis Zammit Demech is a Maltese MEP on the Committee on Culture and Education and he is pictured here with Dr Margaret Evans of Marco the Malta Bus at the Maltese Book Fair where she launched Marco x-Xarabank book series by Anita Busuttil for Maltese schools covering National Curriculum subjects around friendship.
3 Results
Library couldn't be loaded. It might not be active.