Bulb
Stand: D350
Educational / Instructional Software
Curriculum Digitization
Curriculum Planning & Creation
e-Portfolio software
Mobile Platforms
Higher education
Africa
Europe
South America
Not New
Australia
Middle East
North America
Further education
Asia
Secondary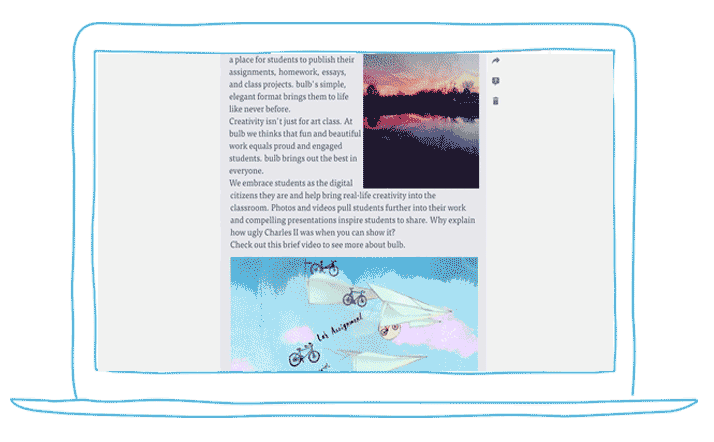 bulb is a beautiful, easy-to-use digital portfolio to:
Measure what matters—Make learning transparent and measure competencies.
Teach with relevancy—Create modern learning experiences and work using any type of content.
Document process and progress—Provide personalized instruction and track a student's learning approach.
Build your skills—Cultivate and document your professional development.
Address
400 E. Simpson St, Suite 230
80026
United States
This eBook resource digs into the growing need for students to be future ready and what schools should be doing today to support them, including measuring what matters, not just focusing on the grade.
1 Results
Library couldn't be loaded. It might not be active.
Bulb exports to:
Africa

Asia

Australia

Europe

Middle East

North America

South America