5-a-day Fitness
Stand: G61
Great British Trail
Exporting
Classroom Services
Curriculum Improvement
IT Services
Primary
Not New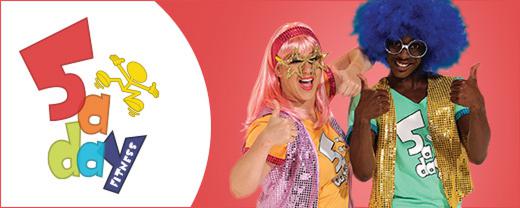 5-a-day Fitness is the ultimate fun fitness resource for primary schools. Increase daily physical activity in your classroom with our online 5-minute exercise routines and language learning resources, designed specifically for projection onto whiteboards. There's no teacher preparation required. Simply watch, join in, have fun, get fit and learn!
Address
5-a-day Fitness
Office 101, Access Hosue
Cray Avenue
Oprington
Kent
BR5 3QB
United Kingdom
Library couldn't be loaded. It might not be active.