Gratnells adds antimicrobial protection to classroom storage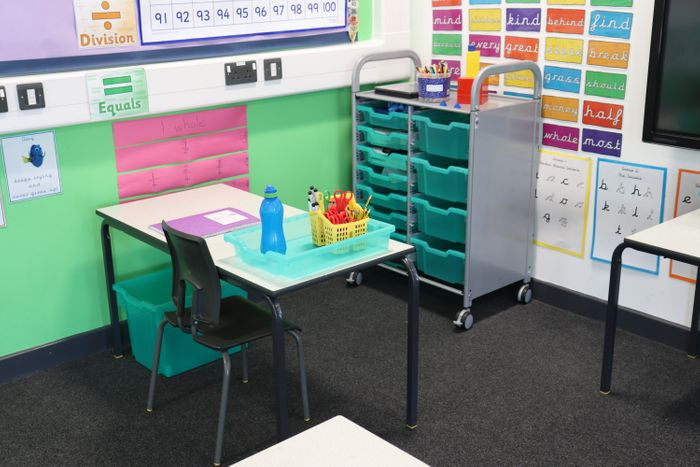 Ask any teacher what Gratnells does and most will say 'the school tray'. Indeed, the Gratnells name is synonymous with school storage solutions across the UK and internationally. However, not many people know the company has been producing a line of storage options for the healthcare sector for about 40 years. The Gratnells medical range incorporates BioCote® antimicrobial technology into storage trays, trolleys and frames. Gratnells is now bringing this technology to its education range.
The BioCote antimicrobial additive is proven to be effective in comparing surface contamination from a wide range of bacteria, fungi and viruses. In a comparative stud, BioCote created an antimicrobial classroom, using Gratnells antimicrobial trays as the storage element. Over the course of an academic year, the results of the study were extraordinary. There was a 96% reduction in surface bacteria present in the classroom and a 20% decrease in absenteeism related to ill health.
With the ever changing Covid-classroom in mind, Gratnells has added antimicrobial protection into a range of its popular classroom storage products. The addition of antimicrobial protection helps to maintain a more hygienic surface between normal cleaning routines and the new range has been designed to help keep classroom layouts as flexible as possible.
Callero Shield covers the popular Callero storage trolleys and trays that are perfect for deployment of resources in a Covid aware classroom.