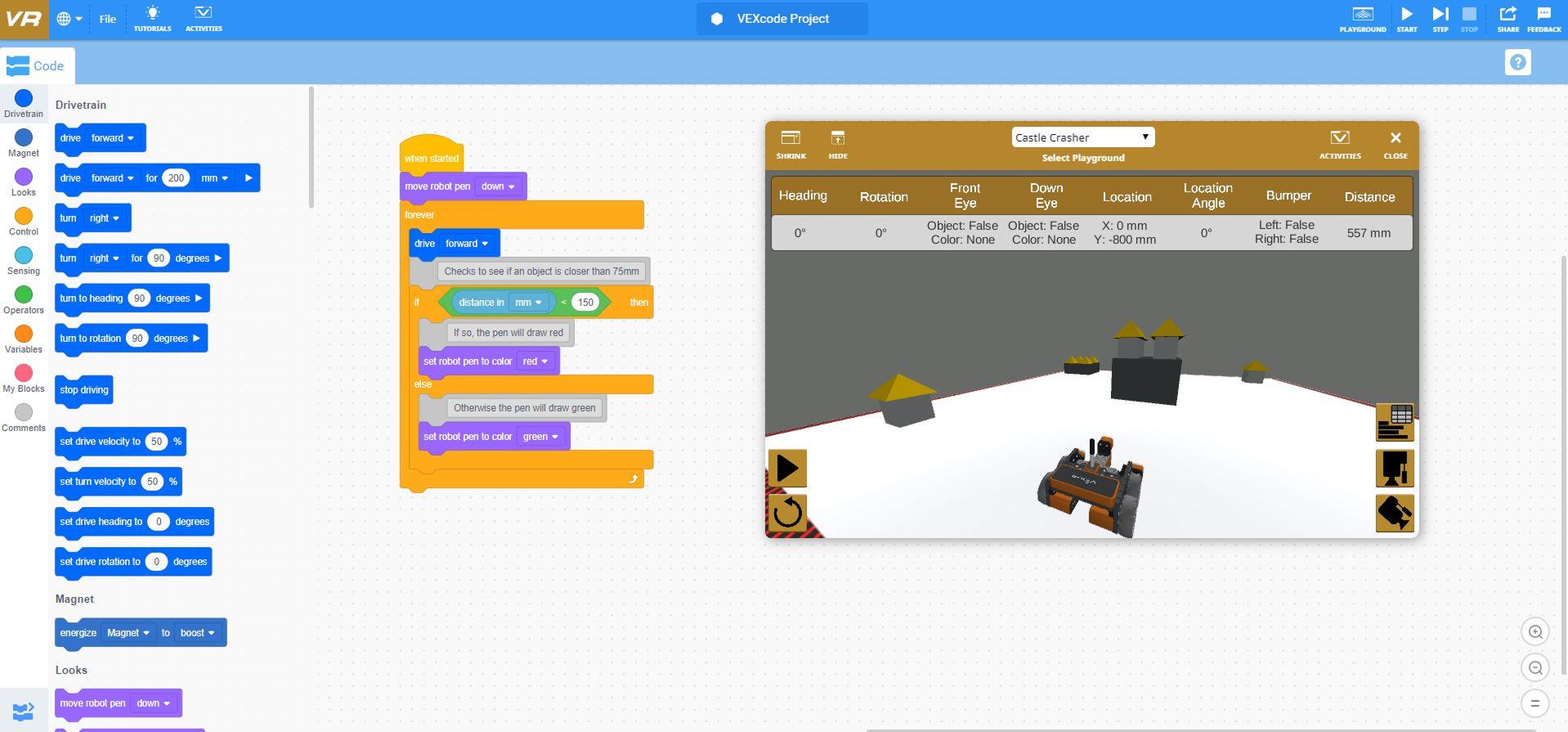 Type of Education Resource
Software
Primary Audience
Teachers, IT/ICT Specialists, Parents, Students, Kids
Learn Computer Science at home without a robot!
VEXcode VR is for experimenting with different ways to program a robot in a Virtual World. No hardware, sign in or experience needed!
Use in browser at vr.vex.com
---
VEXcode VR is a way to enrich the CS experience for students. To encourage self-directed learning, new projects can be created and played in seconds. Immediate feedback is provided and both data and the program execution is made visible for the learner.
The virtual robots and playgrounds of VEXcode VR are designed to supplement STEM learning, not to supplant the application of knowledge and skills, integrated through real-world experiences, while students collaborate with their peers -- the essence of STEM education.
---
To support the use of VEXcode VR there are many free resources available.
VEXcode VR Activities - education.vex.com/vr/
Access activities for students to work through, with differing levels of challenge on the VEX Stem Labs website. Additional free teacher resources available.
VEXcode KnowledgeBase - kb.vex.com/
Articles and Troubleshooting guides accessible by all to help support the use of the VEXcode VR software
VEXcode Tutorials - https://www.youtube.com/c/VEXRoboticsUK
A series of short tuturial videos will be hosted on the VEX Robotics UK YouTube channel from the end of April giving guideance and advice on the use of the software.