Webinar: Using Pobble if school is closed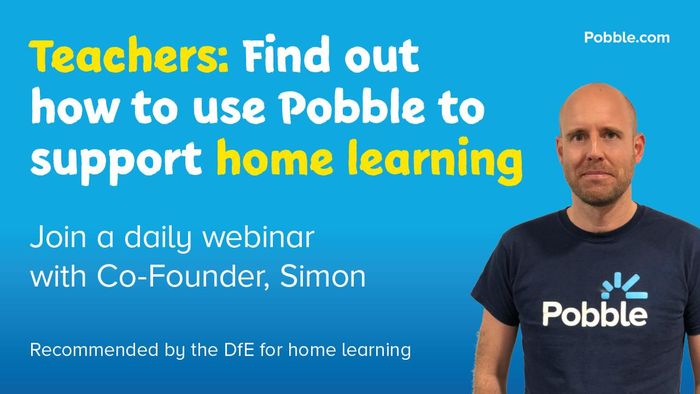 Type of Education Resource
Webinar
Primary Audience
School Leaders, Teachers
Teachers: Find out how to use Pobble to support home learning. Join one of our daily webinars with co-founder, Simon.
Pobble.com is proud to be the 'go-to' resource for many educators around the world wanting to support their teaching of writing. Additionally, Pobble were delighted to be recommended by the UK Department for Education in their recent list of suggested home learning resources. During (and beyond) this period of school closures we can help teachers get their writing lessons sorted!
Join one of our daily webinars to find out more!
www.pobble.com