06 Jan 2021
Rapid Router resources (Free)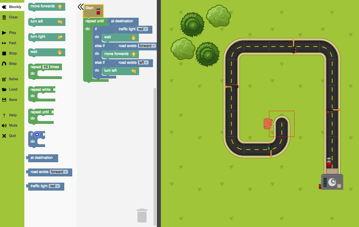 Type of Education Resource
Other
Primary Audience
School Leaders, Teachers, Parents
Rapid Router teaches children aged 5–14 how to code using Blockly and Python. The game and lessons support the English National Curriculum Computing strand, and Teachers across the world love them.
Our resources have been created to teach the first principles of computer programming that are covered in the new Computing curriculum.
Rapid Router is a fun and engaging educational resource which includes a coding game that helps teach children the basic principles of programming. Built on 'Blockly', an easy-to-use visual programming language that's similar to Scratch, Rapid Router enables teachers to monitor and manage individual pupil progress and identify where more support is required.
Download the whole set here: https://www.codeforlife.education/