08 Mar 2019
Women in EdTech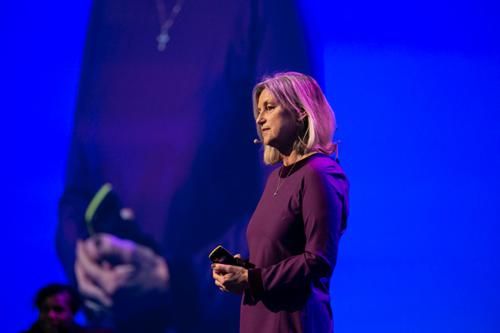 Who runs the world? The EdTech community.
There's no better day than International Women's Day to celebrate diversity within the EdTech community and revisit some of the most engaging talks from women in the fast lane within education in technology.
Just under 300 international speakers gathered at Bett 2019 to collectively shake the very foundations beneath innovation in education technology. 34,000 visitors from around the globe interacted with thought-led theatre sessions, round-tables and workshops across the four days, and we've selected a handful of sessions from the sectors female leaders, that touched on poignant issues that surface everyday within the EdTech landscape.
Digital Skills For Free.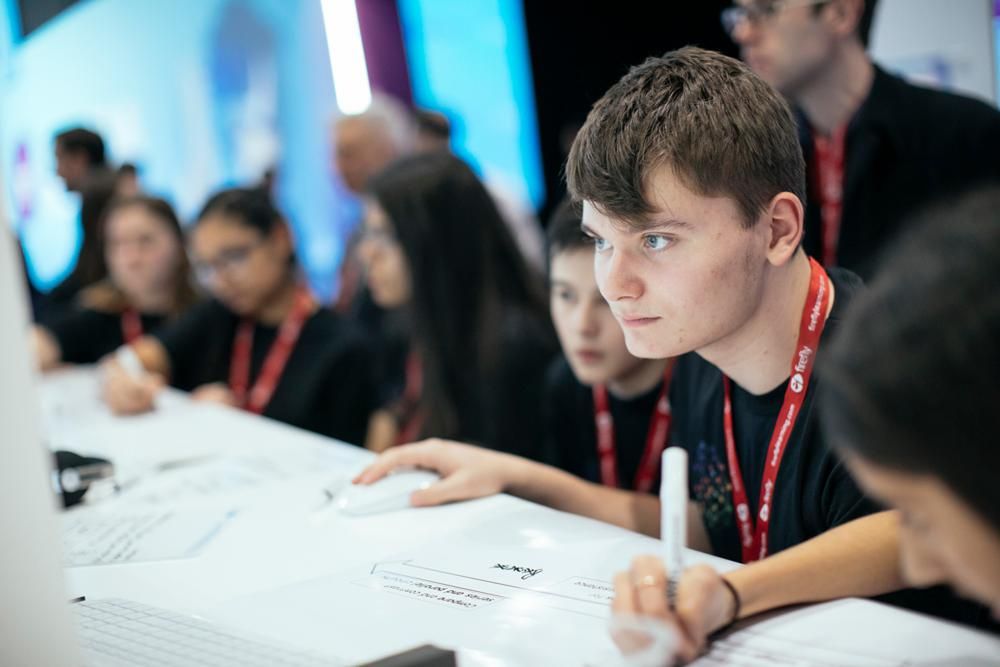 On the opening day in the Bett Arena, Kerensa Jennings, CEO, The Duke of York Inspiring Digital Enterprise Award (iDEA) and Marième Jamme, Founder & CEO of IamtheCODE and certified World Economic Forum's Young Global Leader, talked digital.
"We live in a digital world, powered by a digital economy, it is vital we ensure our children are equipped to stay safe and flourish. It is vital we ensure that we are equipped to flourish, and iDEA is here to help," opened Kerensa as she surmised iDEA's programme.
This helps people of all ages and stages develop digital, enterprise and employability skills through a series of online challenges and events for free. iDEA and Bett went one step further, by forming a collaboration to provide help for lesson planning, enriching activities and creating their own CPD, "we are here to equip the future generations, and those of us who are here today who want to improve our digital skills", added Kerensa.
Marième Jamme at the time of entering the UK 20 years ago couldn't read or write, but today she stands as the Founder & CEO of IamtheCode with the ability to code in seven coding languages. "'I'm on a mission to make sure that one million woman and girls across the world can learn how to code by 2030," Marième stated as she addressed the audience. "We can align ourselves with the united nations, and make sure that young women growing up in marginalised communities have access to education."
Emotion and cognition in the age of AI
How will AI shape education for our kindergartener's generation? Barbara Holzapfel, General Manager of Education Marketing at Microsoft and team, delivered evidence-based research of social and emotional learning that's already in use by more than 1,500 schools globally.
"At Microsoft, we believe all students have the potential to learn and grow in amazing ways, that's why we're very passionate about supporting educators from around the globe to help students develop the skills that they will need, to solve the problems that actually inspire them," she delivered in her opening speech to the Bett Arena.
The research-led talk discussed the findings on two core themes: the importance of student centric approaches such as personalised learning and the importance of social and emotional skills.
According to their research 80% of educators agree wellbeing is critical, with 80% believing it is critical to foundational literacies and 80% believing wellbeing is critical to communication skills. "In all of this, technology plays a very critical role, so we ask educators which technologies are most beneficial to them" stated Barbara, and research showed 58% of educators said immersive experiences, 49% said collaboration tools and 46% said data analytics.
Understanding Dyslexia, recognising the minds of the future
Dr Maggie Aderin-Pocock MBE, Space Scientist, Broadcaster and Author and Kate Griggs, Founder and CEO of Made by Dyslexia, discussed dyslexia in the Bett Arena, and highlighted what important role dyslexics will play in the future and why dyslexia must inform part of a strategic skills agenda.
Kate delivers Made by Dyslexia's position, as she explains "we're a global charity and we are led by dyslexics. Our first goal is to understand dyslexia and to understand the value in dyslexic thinking, and our second goal is to level the playing field, so all dyslexics are given the support they need." It's down to technology to play a vital role in democratising support and empowering educators to enable dyslexic students to reach their potential.
"By reaching an early diagnosis, to gain critical support in the classroom, and with confidence building every step of the way, with that we can reach for the stars," Said Maggie, to end the session.
Join in on the latest conversations in the EdTech community by following @Bett_show. We want to hear from you!
---
About Bett
Bett is the first industry show of the year in the education technology landscape, bringing together 800+ leading companies, 103 exciting new edtech start ups and over 34,000 attendees from the global education community.
Location & Opening times:
ExCeL London, Royal Victoria Dock, 1 Western Gateway, London E16 1XL, United Kingdom.
Wed 22nd January, 10:00 - 18:00
Thu 23rd January, 10:00 - 18:00
Fri 24th January, 10:00 - 18:00
Sat 25th January, 10:00 - 15:00