23 Jan 2017
Using MOOCS to give students a headstart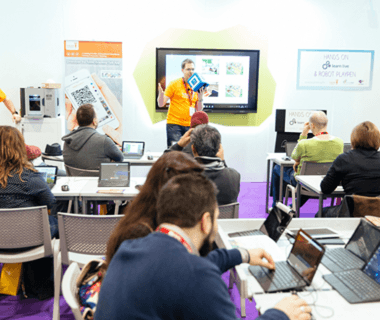 Ahead of his presentation at Bett, FutureLearn's Neil Harvey shares some insight on how free online courses, or MOOCs, are equipping students with the skills they need to succeed at university.
MOOCs (Massive Open Online Courses) rose to popularity as a mode of learning in 2012, with FutureLearn releasing its first course in September 2013, and have since exploded in the digital and online learning scene. There are now 615 universities worldwide offering MOOCs.
For students, MOOCs can not only capture their interest in a specific topic, but they can give students a headstart before university, with taster courses, university preparation courses (such as UEA's Preparing for University ) and more. There are even courses offering university credit.
For teachers, MOOCs also have shown success in increasing student engagement and closing the skills gap between school and university. Teachers using flipped learning through MOOCs found an 80% increase in student engagement.
Independent and social learning
The jump from classroom-based learning to the self-directed, independent approach required at universities is often daunting for students. In a recent study, students at the University of Birmingham cited independent study as a key difference between school and university. http://www.birmingham.ac.uk/welcome/before/preparingtostudy.aspx
Online courses provide learners with many of the skills needed to succeed at university. From self-motivation and self-discipline, to social learning, challenging and exploring new ideas with others, the independent and social nature of a FutureLearn course goes a long way.
70% of students who have taken a FutureLearn course decide to do it independently, with the ability to learn whenever and wherever they chose.
With over 5 million users, FutureLearn courses enjoy the benefits of an enormous digital community, making learning online even more social. For every course there is a social element where learners are encouraged to swap ideas and theories with each other, as well as engaging with course organisers.
One student learner commented "I loved the social aspect - there are so many different types of people talking about the course online. It's so good to hear from people with completely different opinions to me." - Nancy, Year 12
Getting into university
University is about much more than getting the right grades. When 3,500 students holding AAA predictions are rejected from universities nationally every year, it is clear that students are under immense pressure to write personal statements and perform in interviews to impress universities. MOOCs have proved a valuable way to help students demonstrate commitment or interest in a certain subject for UCAS personal statements.
What do students think?
Over 75% of students believe FutureLearn courses helped prepare them for university and 95% of students believe that FutureLearn has helped them with at least one aspect of their studies.
What do teachers think?
One of the really great things about MOOCs is the flexibility to use them how, when and why you wish. Each individual school and teacher is using MOOcs in a different way, from entirely independent learning, to school-organised "MOOC Groups" to fully incorporating them into classroom learning, the schools that are using FutureLearn have seen a real benefit.
"Of our partner schools that are incorporating MOOCs into the classroom, particularly courses on applying to and going to university, not one student or teacher has a negative word. They have all found the courses very valuable!" - Peter Rawling, Vice Chair of PiXL6
Continuing continuous Professional Development
Online coursesare not limited to students. The ages of learners range from under 25 years to older than 65. For teachers, there are a range of courses for CPD, such as "Teaching for Success", "Blended Learning Essentials" or "Using Data to Improve Student Outcomes".
From classroom-based blended learning to independent research and social learning, to your own CPD, using MOOCs can transform your learning and teaching experience. To find out more, don't miss our presentation on Thursday 26th Jan at 12-12:30 on 'Going Beyond The Curriculum: How MOOCs are transforming classroom education' in the Learn Live: FE & Skills Theatre.