18 Nov 2019
Upskilling and developing educators & staff: 10 educational challenges, part 6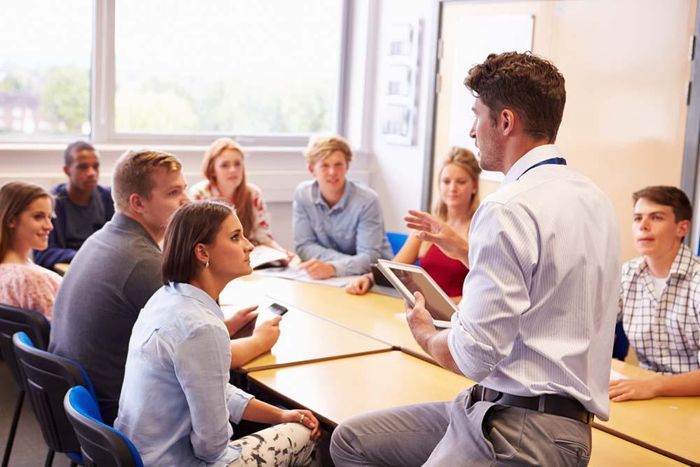 Think its just students who need help upskilling themselves for a digital world? Guess again. Updating teachers' and education leaders' own tech-savviness will pay dividends in student engagement, as part six of our look at ten big education challenges explains.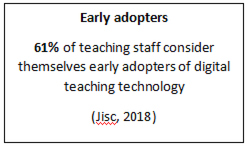 Level: Higher & further education
The Challenge
In the further and higher education environment, digital technologies are regularly used in lectures and seminars. Career personal development in the future will be dependent on educators' ability to pick up and adapt to new teaching technologies.
As a result of this, teachers and education leaders need to upskill to keep up with technology's relentless pace. According to a Jisc survey of 2,000 HE teaching staff members, 38% rate their institution's digital training provisions as better than average, yet 26% said it was below average.
One big barrier is time. An unnamed lecturer surveyed by Jisc said: "Workload is so cluttered during term time that developing new digital teaching practice in response to student feedback during the semester itself is difficult/impossible."
Another is visibility of teaching services, says a JISC-surveying college teacher. New staff, in particular, may not be aware of upskilling opportunities and tech support services provided by their college or university.
The Solution
There is a wide variety of third party EdTech training courses and platforms available to HE and FE staff.
The Education & Training Foundation provides a number of digital teaching frameworks, personal digital skills courses and enhanced teaching platforms for staff to take advantage of. Jisc itself has its EdTech Launchpad, providing a touchpoint for staff and tech companies to meet, collaborate and train together too. These are just two examples of the myriad of services out there for teachers to take advantage of for their CPD.
Universities are also undertaking this training themselves. For instance, the University of Edinburgh has its own Digital Skills and Training development programme for staff and students alike.
There are five key areas institutions need to consider when boosting their staff's EdTech and digital skills:
Content focus – Training sessions need to be hands on and include concrete examples of succesful digital learning methodologies.
Active learning – Technology development never stands still, and neither should skills training. Staff should be constantly being trained.
Sustained use – It's not feasible to simply show staff new tech, platforms and devices once and expect them to become experts. Sustained exposure and training is important.
Collective collaboration – One of the best sources for skills training is other educators. They ought to be brought in at training. Also use the tech suppliers' knowledge.
Coherence – Ensure there is a coherent view of what EdTech will achieve at the institute and ensure training is arranged to match.
---
About Bett
Bett is the first industry show of the year in the education technology landscape, bringing together 800+ leading companies, 103 exciting new edtech start ups and over 34,000 attendees from the global education community.
Location & Opening times:
ExCeL London, Royal Victoria Dock, 1 Western Gateway, London E16 1XL, United Kingdom.
Wed 22nd January, 10:00 - 18:00
Thu 23rd January, 10:00 - 18:00
Fri 24th January, 10:00 - 18:00
Sat 25th January, 10:00 - 15:00