11 Jan 2016
The top five New Year's resolutions for every school leader in the UK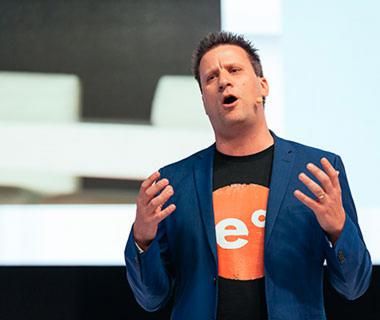 By Sophie Bailey, Head of Content, Education Portfolio, i2i Events Group.
1. Recognise success at every-level
Leadership does not always happen at the 'top of the tree.' Excellence is all around you, but sometimes the best people in your team are in stealth-mode sneakily being excellent whilst you aren't looking! Find out who they are, reward and motivate them, spread their ideas and enrich your school! Dave Faulkner, Founder at Education Changemakers calls these people the 'Anonymous Extraordinaries.'
2. Listen to your students
Reverse-mentoring is now definitely a thing. Don't get stuck in ideas of the past which have become the conceptual equivalent of an arms-swinging David Brent in 2016. Listen to your students and find out how they are accessing new ideas, learning and becoming inspired by a whole raft of young entrepreneurs, scientists and speakers. Amy O'Toole, Emer Hickey & Ciara Judge, Adam Clarke and Jordan Casey are just a few to get started.
3. Take your students and staff away from the school environment
What with Google Expeditions and Oculus Rift, or just a savvy teacher and the good old world wide web, the opportunity to take your entire school, staff, and parental network on an international field trip and into a totally different environment has never been greater - no matter budget or cultural barriers. Ensuring your staff are trained and confident in using multi-media to aid learning will ensure your team are speaking the same language as your students.
4. Develop GRIT
Increasing research, including by academic and TED-talk legend Angela Lee Duckworth, shows that one of the defining factors of success is grit – the ability to just keep going! So, in 2016, remind your staff and team that resilience, motivation and drive will get them to where they need to be. They may not be there yet, but with grit and determination everyone's New Year's resolution can become closer to reality
5. Play!
Life is for living, so enjoy your 2016. Give yourself permission to play, exercise, read and do all those things away from the day-to-day which will give you the bigger picture and the opportunity to dream up and work towards your vision of success. Start playing on the learning platforms your teachers and students are familiarizing themselves with to see what gems lie there within: Minecraft, BBC micro:bit and Raspberry pi among them.
Enjoy!
Education Changemakers, Amy O'Toole, Emer Hickey & Ciara Judge, Adam Clarke and Jordan Casey, Google Expeditions, Angela Lee Duckworth, Minecraft, BBC micro:bit and Raspberry pi are just some of the 500 speakers taking to the stage at Bett 2016. www.bettshow.com