30 Apr 2019
The price of free: how to get a good deal on free resources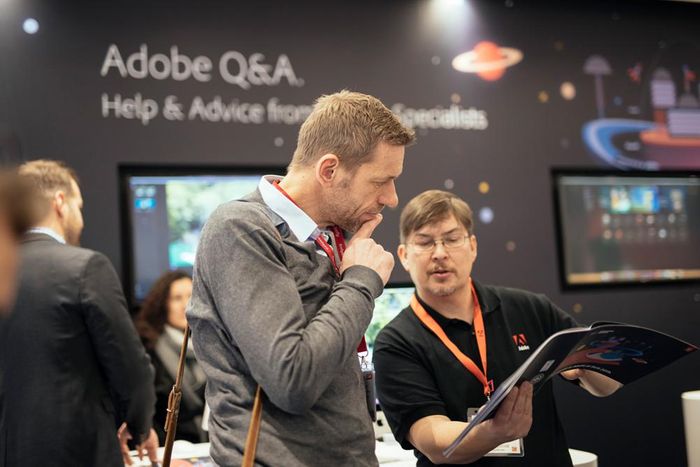 January marks one of the biggest and most exciting events of the computing calendar: the BETT show at the Excel in London. For years, BETT has been like an extension of Christmas for the technologically-minded: an opportunity to try out some of the latest innovations and for businesses to showcase their products.
One of the ways this is done is to offer trials or limited access to the product at no cost to you or your school. Some companies may even offer their resources for free, in exchange for access to your school data.

Now, in the days of reduced budgets, it is easy to see how this could be an attractive option for schools. However, it is important to ask yourself the question: 'If we're not paying for them, what does the business get out of it?'
I do not want to dispute the quality of these free resources, as some of the ones I have used in the past have been fantastic. But what does 'free' mean in terms of access to resources and, if there is no monetary price to pay, what is the real cost of access to these materials?
We already live in a world where we can access many things at no cost to us, but with a catch. These can range from the mildly annoying, such as the advertisements that play when you try to access a video, to the downright infuriating, where you have to sift through a stack of advertising emails from affiliated partners in order to reach anything of relevance to you.
This is also true for free educational resources. By reading the fine print or by doing your research, you often find that the providers are connected to some of the bigger fish in the pond, and by signing up to their resources, you will find you and your school become linked to a multitude of different companies, all eager to sell their products.
For example, the 'free' app you are interested in may be linked to a certain tablet manufacturer. While the app runs perfectly fine on the brand of your choice, you may be subliminally coaxed into investing in another brand's product. Be warned that this may lead to slightly exasperated office staff continuously deflecting phone calls or a pile of telephone messages on your desk from eager marketing personnel.
Another consideration is the infrastructure of these resources and how well they work with other systems in your school. There can be a risk of being 'locked in' to something that doesn't necessarily collaborate with other software being used at your school.
Sometimes there can even be an expectation that you change systems in your school in order to make everything work more cohesively. This results in major upheaval and having to retrain staff to cope with the changes.
There can also be some costs involved here: the resource itself is totally free, but the infrastructures and hardware needed to make it work effectively are not. In a world where technology is continually evolving at a fast pace, it can be easy to get swept up in current trends and finding yourself investing in hardware that either may not be as intuitive as you wished or quickly gathers dust in the corner of your cupboard once the fad passes.
If you need to invest in hardware to run a set of free resources, you need to think about the potential longevity of the product you will be investing in. It's certainly a trap I have fallen into in the past, where a set of free classroom tools that required the purchase of some additional hardware were, after initial enthusiasm from staff, quickly consigned to the top shelf of my classroom.
There is also the issue of what data companies can access. There are limitations on what companies can do thanks to the Data Protection Act, but data does make money and, without wanting to sound clichéd, the fine print can reveal how your data will be used if you take the time to read it.

There is even the classic 'Click here to opt out of marketing' – or is it opt in? A cheeky rewording in a list of tick boxes can lead to you inadvertently agreeing that other companies can receive your data, so do take the time to read what you're signing up to.
But I shouldn't finish without emphasising the great work being done by educationalists and affiliated partners to bring a variety of fantastic resources to the profession at little to no cost. Many of these carry no sinister motives and are genuinely good products.
What I have wanted to highlight is the need, when considering accessing a free resource, to be smart and weigh up the options in order make an informed decision. What is the 'price' and what are you and your school willing to pay?

It is important to look at the bigger picture and ensure you are getting the best deal for you, your school and the young people that you work with.
Hear more from educators within the Bett community over the next coming weeks! Make sure to stay connected and check out our social media channels below.
*Dan Cumberland teaches at a primary school in Cambridge and is a Computing teacher
---
About Bett
Bett is the first industry show of the year in the education technology landscape, bringing together 800+ leading companies, 103 exciting new edtech start ups and over 34,000 attendees from the global education community.
Location & Opening times:
ExCeL London, Royal Victoria Dock, 1 Western Gateway, London E16 1XL, United Kingdom.
Wed 22nd January, 10:00 - 18:00
Thu 23rd January, 10:00 - 18:00
Fri 24th January, 10:00 - 18:00
Sat 25th January, 10:00 - 15:00