20 Dec 2016
The new Finnish curriculum - explained by a Finn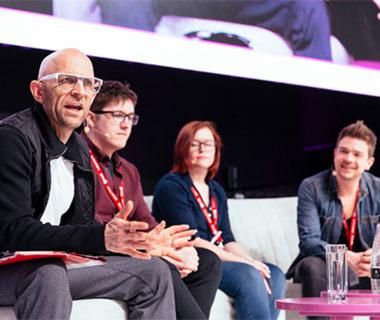 by: Sophie Bailey, Founder at The Edtech Podcast
"It's my mission. I want to change Math education, not just in Finland, but in the whole world."
A few week's ago I had the pleasure of speaking to Varkey Global Teacher Prize nominee Maarit Rossi. It was an early morning start, recording at 6.45am UK time, but Maarit's energy for education and engagement in Maths is infectious. Before long, we were talking about:
The new Finnish curriculum and what you need to know about it
Showcasing why math is relevant and how math can solve real world problems
Challenging the lack of VC investment in female-led businesses

Maarit has been teaching maths for over 30 years, and with Cecilia Villabona, another maths specialist and formerly of the Department of Education, New York City, she has developed Paths to Math. Paths to Math is a teacher resource platform to help educators make maths relevant and engagement again for their students. It is currently seeking $1m extra funding to help bring a gamification edge to the content.
"8 students out of 10 are solving mathematics based on memorising. This really shows what is happening in math classes all over the world. We have to change it."
Maarit is passionate about the new student-focused Finnish curriculum, mirroring fellow Finn and former The Edtech Podcast guest Lauri Järvilehto's comments that 'it is a work of art.' She points out the essential pivot to focusing on each child, not teachers' needs, as well as the existing culture of shorter school days, and shorter school years. The curriculum also stipulates the need for children to be active when learning, something which Sir Ken Robinson and Stephen Heppell have called for, in addition to many others.
"About 50 years ago Finland was one of the poorest countries in the world and now we are one of the richest countries. We don't have oil, but we have the education."
To get into the full conversation with Maarit, including examples of how to bring math to life and references of Maarit's constructivist pedagogical practice inspired via the University of Leeds, play the full episode (link below) and meet her in person and Bett 2017.
Sophie Bailey is in conversation with Maarit Rossi in episode 40 of The Edtech Podcast. The iTunes nominated, The Edtech Podcast is downloaded by 1000+ listeners each week in 69 countries. Each episode features an interview with educators, investors, tech and Government involved in education innovation. The mission of The Edtech Podcast is to improve the dialogue between 'ed' and 'tech' through storytelling, and so improve impactful innovation. Maarit is speaking at the Bett & TES School Leaders Summit at Bett 2017.