25 Jan 2017
The future of education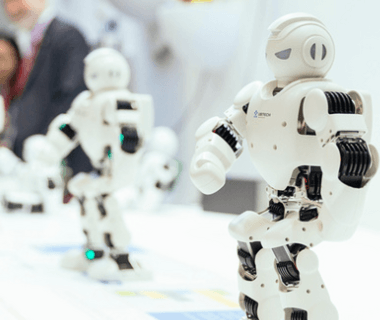 2017 marks Finland's 100th year of independence. To celebrate this momentous occasion, HundrED is looking to the future of education. We're designed around a simple premise - no education system is immune to the rapidly changing world in which we live, and even a well respected system such as Finland's will become vastly outdated if it does not actively adapt.
Sir Ken Robinson describes education as 'not an impersonal, inert engineering system, it's constantly in flux and changing. It exists in the actions and activities of people every day.' This makes it unpredictable and subject to influence by any amount of circumstances. We think it also makes it quite exciting.
So we turned to 100 education thought leaders, influencers and change makers from across the world to find out what the future of education should look like. Unsurprisingly, not a single interviewee declared confidently that mass systems of global education are functioning perfectly as they are. What we did find surprising though, is that there is a general consensus of how education should look. Here are three of the key components:
1) The most consistent opinion is that education should be more personalised. Criticism of standardisation in education is building and personalised learning is the obvious antidote. As Valerie Hannon explains: 'personalisation means that the passions and interests of young people as well as their choices and their voice are really taken into account.' To add to that, Andy Hargreaves of Boston College, USA, amongst others argues that 'learning how you learn' is a crucial skill that students should be acquiring at school.
2) The role of digital technology in education is hotly debated (it's no wonder Bett racks up over 35,000 attendees). Staunch advocates include Sugata Mitra, Professor of Education Technology at Newcastle University, and argue that technology is the obvious way forward for education. The slightly more edtech reserved, such as Janni Nicol, who sits on the board of International Association for Steiner Waldorf Early Childhood Education, worry that if children are overexposed to technology early on they may lose their creative instincts. However, when implemented properly, digitalisation in education seems to open the door to a number of learning opportunities. As Anneli Rautiainen of the Finnish National Board of Education highlights, we can't 'continue to make progress without embracing digitalization as a part of learning or teaching.'
3) Arguably, one of the most important effects of digital technology on education, and all areas of modern life for that matter, is that it has made the world a much smaller place. Children today no longer live within the confines of their immediate surroundings and communities. Carolyn Stuart makes the point that students 'can learn with anyone at all so long as they can reach them via the internet.' Eileen Lento, Director of Marketing and Advertising at Intel Education, argues that this connectivity is an essential skill to develop in students; 'to be a participating citizen, you need to be educated to understand the complexities of the world in which we live.' There are strong reasons to believe that empowering students from across the world to connect may in fact spark the fire that sends education reform into a whole new era. As Stephen Heppell puts it: 'Given the number of children we've got and the circumstances of the world, it's very hard to not see education being transformed by children rather than for children.'
Other key ideas highlighted across our interviews included the ability for students to take control of their own learning, for education and the 'real-world' to become better linked to bridge the gap between education and working life and for learning environments to become more flexible.
The trouble doesn't seem to be with envisioning the future of education, the trouble seems to be with actually making it happen.
There's good news though. Along with our 100 interviews, HundrED is also identifying 100 global education innovations and creating in depth case studies on each of them. What we've found to be incredibly encouraging is that there are real people out there - teachers, students, entrepreneurs etc - who are already changing the face of education around the world. For every problem our interviewees flagged, our research team has identified innovations around the world that are tackling them in bold, exciting and effective ways.
Excitingly, we'll be announcing the first ten of our 100 global innovations during our session at Bett on Wednesday 25th from 12:30-13:10 at the Bett Arena. To really help change take hold, we'll also be discussing how to effectively implement change and incorporate innovation into the classroom. Additionally, we'll be setting up a mini-studio during the event to continue gathering thoughts from educators and educationalists on the future of education. So, if you're a teacher attending Bett then get in touch, we'd love to hear from you!