18 Nov 2019
The five education trends to watch in 2020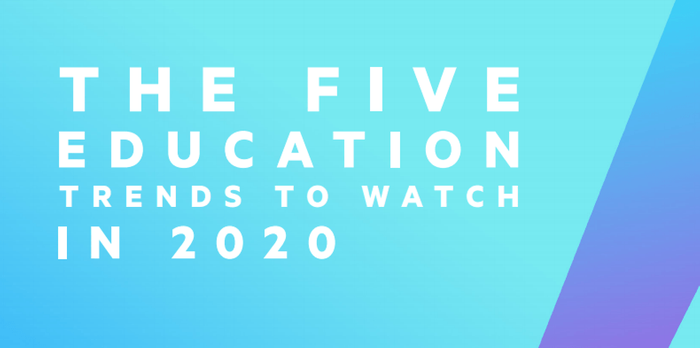 2020's top 5 education trends
Education is in constant flux, especially in this new tech-led era. Pupils are more tech-savvy than ever before, and education leaders have been enjoying the power of edtech to engage with them for a number of years now.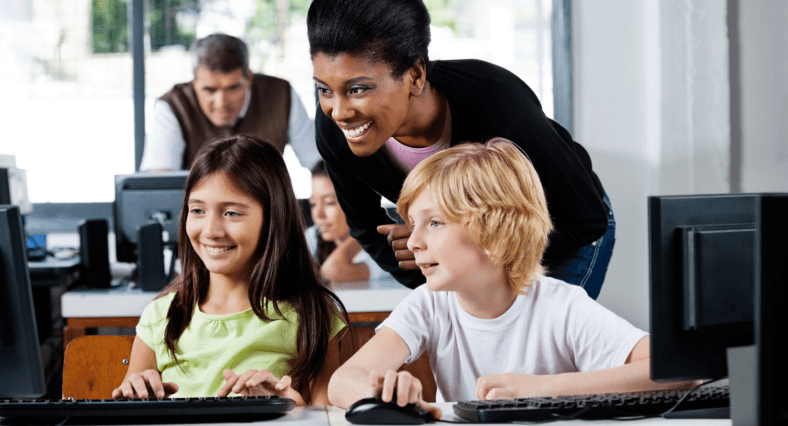 With that in mind, it's important to keep abreast of the trends and topics shaping primary and secondary education in the UK. Technology's pace is relentless, so the onus is on educators to keep up with current developments in order to create better learning environments for their students, and better working practices for themselves.
From pedagogy practices to edtech evolutions, we lift the lid on the top trends to watch out for in education throughout 2020 .
ARTIFICIAL INTELLIGENCE IN HE/FE AND THE IMPACT ON STUDENT RETENTION
Ai is being used across the world in a wide variety of sectors. Now, higher learning is the latest of these to start embracing smart machines to improve student retention.
Keeping retention rates high is a top priority for colleges and universities across the UK. With more and more students experiencing stress, mental illness or other issues affecting their education, spotting problems before they arise is very important.
With routine data collection from numerous touch points, such as student swipe cards in use at lecture halls and seminar rooms, library access, and assessment hand ins, machine learning can spot patterns and trends in student behaviour. Then, after this data has been analysed, at risk students can be brought to staff attention, and support given.
Some institutions have been early adopters of this tech. Nottingham Trent University (NTU)'s Student Dashboard has been in use since 2014, measuring a variety of engagement statistics.
This allows tutors and support staff to forge stronger relationships with students, as they can identify and spot at-risk students prior to issues getting out of hand and communicate with them directly at any time.Via its dashboard, the university noticed an increase in both student engagement and retention rates.
There are other aspects of student wellness that AI can help with. Chatbots, as an example, give 24-hour access to students for academic and non-academic support.
Multiculturalism can be embraced and enhanced via machine learning, as international students can use chat systems or dashboards in their preferred languages, letting them communicate more comfortably. Higher learning centres that do this will have a competitive edge when it comes to attracting foreign students.

SMARTLY USING CURRENT TECHNOLOGY
Not every school, college, or place of learning will be able to update its edtech in line with technology's unstoppable rate of progress. Budget and time constraints, or a potential fear or lack of understanding of new edtech, play their role in ensuring upgrades to existing technology aren't always forth coming.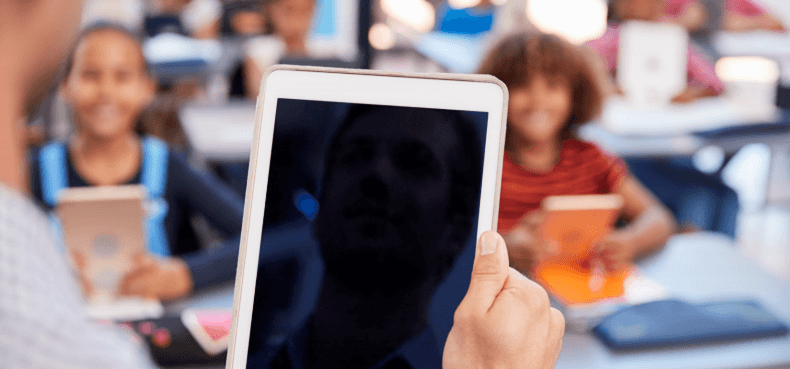 Even so, many schools will be equipped with legacy or contemporary EdTech, which teachers are already familiar with. Instead of focusing on new, exciting products and solutions if time or cash starved, schools should be focussing on how best to use classroom tech in smarter, more intuitive ways.
It is recommended that educators find time to tackle technology in their CPD. There is a myriad of resources available to teachers online to help them keep abreast of updates to existing tech, new trends and products to watch out for, and how-to guides on getting the most from legacy systems.
One such database is Twitter. The hashtags #edtechchat and #BettChat are worth following for tips and practical advice from actual education leaders around the UK for instance.
Elsewhere on the web, resources like the BBC's Click programme and websites such as Click Online and EdTechnology provide further insights into finding new ways of employing their tech during learning hours.

INTEGRATION OF NEW TECHNOLOGY TO COMPLEMENT CURRENT INFRASTRUCTURE
While teachers may require a smarter approach to using their existing technology, it is also important not to overlook fresh developments. Integration of new systems into existing infrastructure is a vital consideration in the modern classroom.
So, how can this be achieved? When purchasing and embedding contemporary EdTech products into schools, both practically and strategically, there are some key considerations to take into account.
THESE INCLUDE:
What is the tech's main purpose and how will it mutually benefit leaders and learners?
Is there budget enough for new technology? What is the cost in time and money?
What is the state of the school's present IT and digital infrastructure? Will it require a major system overhaul?
Are teachers happy with integrating new technology? What are their concerns?
HELPFULLY, THERE ARE A NUMBER OF WAYS THE INTEGRATION PROCESS CAN BE SMOOTHED OUT:
Take a gradual approach – Don't completely overhaul EdTech in one massive go. Trial and error is key to technology implementation. Listen to teachers' feedback on what
is and isn't working. Testing is vitally important to ensure technology is working properly and worth integrating fully.
Consult IT departments – Headteachers and school infrastructure planners need to be consulting their IT departments before ploughing ahead with installing new systems and technologies. Does your school's current infrastructure support easy installation? Will there be major system work? How fast is your internet speed? IT staff should be able to advise on the above for a more consolidated EdTech integration approach.
Familiarise teachers with tech before integration – If time permits, hold training and CPD sessions for teachers to get to grips with new tech before it enters the classroom. As mentioned earlier, there are plenty of ways for learning leaders to engage with technology prior to its integration. One avenue to explore is collaboration and demonstrations via the tech supplier itself, as well as utilising online resources.

STUDENT WELLBEING
Student wellbeing and health is in sharp focus in the 21st century.
Indeed, rates of anxiety, stress, depression and other mental conditions in primary and secondary-age pupils are rising.
A recent study from bbc schools finds that 73% of teachers worry about their students' wellbeing inside their freetime

Now, schools responsibility to monitor their pupils mental health. We've seen earlier in this article how AI and machine learning is aiding university students' wellness. Now, it will be interesting to see how EdTech can aid primary and secondary educators in meeting the same goals.

Data from nasuwt reveals that a shocking 41% of primary school teachers have spotted mental health difficulties in children aged 4-11

Apps are already available for learners at both levels for aid in this area, often pioneered or developed by former or current education staff.
Mind Moose, for example, is an app designed by Sarah Ross, a former Head of Year. Using colourful animations, it explains to primary-level children how to cope with their emotions, self-esteem issues and teaches problem solving.

70% the number of teenagers experiencing depression has grown in recent years too

For secondary students, apps like ForMe give them confidential access to Childline support, whereas others, such as MeTwo, lets users anonymously chat with one another to engage with any issues they're having and work through them together.

TEACHER WORKLOAD AND RETENTION
The new department for education edtech strategy places reducing teacher workload at the top of its list of priorities. A recent survey of teacher working hours conducted by the varkey foundation found that, out of 35 countries, uk teachers have the fourth longest at 51 hours per week.
Because of this, teacher retention rates are reaching critical levels. Studies by the NUT and Leeds Beckett are painting a damning picture of the UK's teaching staff situation.
90% of study participants said they were on the verge of leaving the profession, and 86% said they knew someone who had left, due to high workloads.
A further 81% of teachers surveyed said current issues are negatively impact their relationship with their students.
How can EdTech help? An EPI report from 2016 suggests that teachers whose pupils use ICT for class projects work up to 4.6 hours less per week. However, it is worth pointing out that, while EdTech can be a time saving device, not all EdTech does so all the time.
Even so, planning and marking are two areas that take up a lot of teachers' time outside of the classroom. This is where education technology can come into play in a big way. Platforms such as Twinkl present multiple lesson planning and activity options for teachers to engage with According to the app's designers, over 500,000 lesson plans have been created using the app so far.
As for marking, this is where AI can play a big role, being able to efficiently mark work in a faster fashion than a human could.
In the same way as approaching any potentially unfamiliar technology, utilising EdTech to aid teachers and improve their wellbeing still requires careful consideration. Think of the time- to-benefit ratio, because EdTech is not a one-size-fits-all solution to every problem.
---
About Bett
Bett is the first industry show of the year in the education technology landscape, bringing together 800+ leading companies, 103 exciting new edtech start ups and over 34,000 attendees from the global education community.
Location & Opening times:
ExCeL London, Royal Victoria Dock, 1 Western Gateway, London E16 1XL, United Kingdom.
Wed 22nd January, 10:00 - 18:00
Thu 23rd January, 10:00 - 18:00
Fri 24th January, 10:00 - 18:00
Sat 25th January, 10:00 - 15:00