01 Dec 2016
The EdTech Podcast - What does independent learning look like in Japan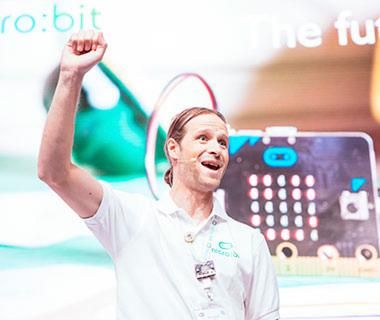 Japanese students rank incredibly highly when looking at the PISA tables across maths (7th), science (4th) and reading (4th). Yet one of the nation's top teachers, award-winning Kazuya Takahashi, believes that behind these 'on-paper great results' sits a system which is creaking and unsustainable.
In short, Takahashi argues the current system produces students who are professional 'crammers' but who have little independent learning ability, that the current system is reliant on 'teacher sacrifice', with Takahashi citing 7am-10am days as standard in state schools, and that additional tuition time through Juku classes exists, but with varying educational quality.
Takahashi works in an independent - Kogakuin University Junior High-School, Senior High-school - and recognises that to some extent he is protected from the extremities of this scenario. Yet he sees the theories of Seymour Papert and Jean Piaget as applicable to the whole swathe of education in Japan – state and independent – recognising more and more teachers turning to project-based-learning and education technology to help engage students in collaborative projects and resilience building, beyond the short-termism of passing exams.
His own journey is unique – going from mediaeval PHD scholar working in the British Library, to Blackboard ICT consultant, to a self-awakened well-trained teacher hoping to 'pay it forward' after receiving an excellent experience as a student himself. His alternative approach, using LEGO and working with the Japan Space Elevator Association, brought him recognition in the form of a finalist nomination in the high-stakes Varkey Foundation Global Teacher Prize. His approach – to connect students internationally and share student work in real-life scenarios – mirrors that of another nominee, and now good friend, Joe Fatheree, a US counterpart, and one of the US National State Teachers of the Year.
Takahashi is trained in cognitive psychology and learning design and hopes to bring these aspects of teacher training to wider teacher populace. He sees the status of teachers as diminished over the past 30 years in Japan, with associated problems in student behavior as a result. Yet, he is optimistic and calls others to galvanise around the opportunity for change:
Old teaching style is just lecturing students. Sit down, be quiet. I'm teaching you have to be still. But like that it's not fun. You should have fun in class.
Sophie Bailey is in conversation with Kazuya Takahashi in episode 38 of The Edtech Podcast. The iTunes nominated, The Edtech Podcast is downloaded by 1000+ listeners each week in 69 countries. Each episode features an interview with educators, investors, tech and Government involved in education innovation. The mission of The Edtech Podcast is to improve the dialogue between 'ed' and 'tech' through storytelling, and so improve impactful innovation. Takahashi is speaking at the Bett & TES School Leaders Summit at Bett 2017.