11 Jan 2016
The 25 Characteristics of High-Performing Schools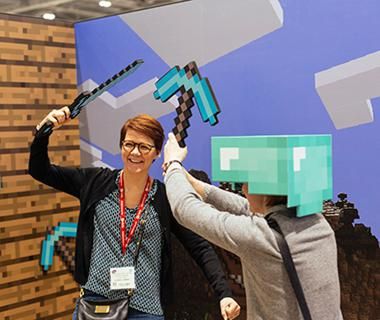 Chris Smith, Head of Educational Technology
Against a backdrop of a constantly changing education landscape and when school leaders are stretched for time, and it is increasingly difficult to know what to focus on to become and remain a high-performing school. Support previously provided by local authorities and national bodies has diminished, budgets are being squeezed even further, the expectations of Ofsted, the curriculum and floor standards have been raised and there is an expectation to develop school-led improvement and not to work in isolation.
Finding out how highly effective schools do what they do, what approaches they use and how they evidence their success became a priority for us at EES for Schools. Identifying what makes an effective school required a back–to-basics approach. Working with school leaders and education experts, we undertook a comprehensive review of the major national and international research into school effectiveness from the past 15 years.
The research established 25 characteristics that form the foundations of an effective school within the six dimensions of learning, teaching, leadership, governance, people management and business management.
As an example, we all know that leadership is important, but the key question is which leadership behaviours make the biggest difference in highly effective schools?
Learning
Pupils should always be the central focus in school improvement. A positive and learner-centred community is key to educational outcomes.
How do we create an effective learning community? First things first, allowing teachers freedom to be creative in lessons thus capitalising on their own skills and motivations. For the pupils, peer-to-peer learning and collaboration helps them develop their strengths and address their weaknesses together. In addition, having some responsibility over their own learning objectives and monitoring their own progress will boost their self-confidence and help them to gain a better understanding of their learning style.
Teaching
Effective teaching is still the biggest factor in influencing a school's outcomes. According to research, teaching accounts for around 30 percent of the variance in school effectiveness.
Assessment is another key factor. With the removal of levels, schools have needed to develop their own models of monitoring, the most effective being frequent formative assessment. Tied into this is the effective use and understanding of data to provide support and feedback to pupils.
Leadership
School leaders have an indirect but powerful effect on pupil outcomes. Not only do they make decisions at the organisational level which can change or improve the classroom environment, but they also have a significant impact on staff cohesion and whole-school development.
High-performing headteachers will claim to really enjoy teaching, but add that the administrative burden involved in the job will often hinder their ability to engage with their staff and pupils. A model of distributed leadership can improve teachers' perceptions of their working conditions which, in turn, enhances the quality of teaching.
People Management
The main take-away from people management is that professional development should be deemed essential, rather than a luxury. Schools should always encourage further staff training.
Another key element is self-assessment. Alongside evaluations conducted by headteachers, staff should be encouraged to ask critical questions to highlight weaknesses, which can then be addressed.
Governance
High-functioning governing bodies should be able to draw upon a wide range of skills and expertise from its members to provide effective support. As well as maintaining focus on pupil progress and wellbeing, governors should challenge the school's leadership team where necessary. It only stands to reason that governors should be well-informed if they are to make executive decisions; this includes knowledge of teaching and leadership models practiced, strengths and weaknesses, and which intervention methods are in place.
Business Management
The best way to allow senior leaders to concentrate on other areas of a school's effectiveness is to bring in school business managers. This gives senior leaders breathing space and delegating responsibility to supervise administration, manage facilities and systems which leads to the school becoming more responsive and easily adaptable. This is not forgetting the essential aspect of safeguarding management which is interwoven into all aspects of school life.
The research we undertook into highly effective schools led to an innovative concept that allows schools to collaborate and support each other to create a genuinely self-improving system. Based on 'The 25 Characteristics of High-Performing Schools', School Effectiveness+ (SE+) is a complete system for school-led improvement. It combines an intuitive, online self-evaluation tool with professional advice, high quality CPD and high-impact, target-driven programmes of school-led improvement.
School Effectiveness+ (SE+) will be showcased by EES for Schools, along with its market-leading pupil progress tracking and assessment tool, Target Tracker, on stand D110.