10 Oct 2019
Student wellbeing: 10 educational challenges, part 5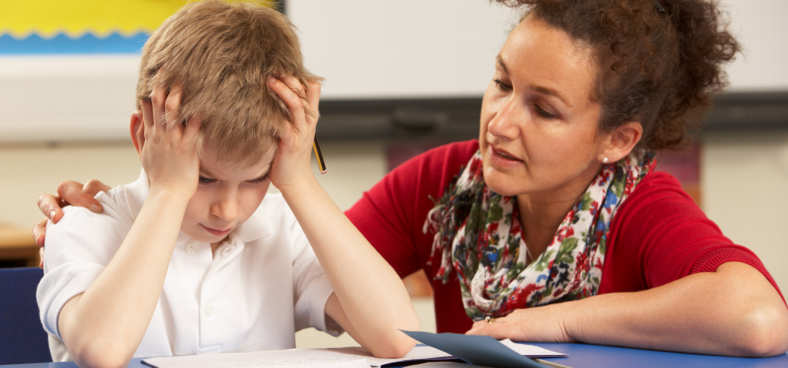 Mental health and stress-related issues are hitting primary and secondary school pupils at earlier and earlier ages. What can EdTech do to help? Find out in part five of our breakdown of ten challenges facing UK educators right now.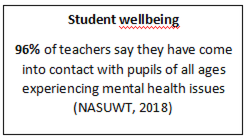 Level: Primary & Secondary
The Challenge
Data from NASUWT, the Teacher's Union, has revealed that student wellbeing is starting to slip at an increasingly early age.
In recent years, there has been a big focus on improving the mental health of secondary school students, but now more primary school children are affected by negative mental wellbeing. Some 41% of 1,300 teachers surveyed said they had spotted mental health difficulties in children aged 4-11.
Mental health issues continue to be a significant challenge for many teenagers. Depression rates in adolescents have grown 70% over the past 25 years, a report from charity Young Minds says.
The government has pledged $1.7bn to help improve children and young people's access to mental health support. Improved links between schools and the NHS has been flagged up as part of the government's scheme.
Teachers play a big role in identifying welfare issues amongst students and that's not just in the classroom. A BBC schools report from March 2017 showed that 73% of educators often worry about pupil's wellbeing inside their free time too.
A suite of solutions is available for tech-savvy teachers who wish to help engage with their students, discover and begin to deal with mental health issues before they escalate.
The Solution
Where does EdTech fit in? There are, of course, multiple apps that deal with student wellness in a variety of guises. These are applicable for both primary and secondary learners.
Mind Moose, for instance, is an app designed by former Head of Year Sarah Ross. The app, using bright, friendly animations, teaches users on key topics including self-esteem, how to manage emotions, and how-to problem solve to develop resilience. In this way, children can work though their issues and learn how to deal with them at a younger age.
That's a more primary-focussed app. What about secondary school students? In an age group where many mental issues, such as depression and anxiety, are increasingly common, a wide variety of products and apps are now on the market to help teenage learners cope.
For Me is an app developed by four students at Poynton High School, Cheshire. The goal was to provide easy access to confidential support and advice. Childline has taken the idea and formulated it into a full app alongside sponsors Barclays. For Me includes features like a private "locker" area where users can note their thoughts and also a daily mood tracker. As a Childline app, it also provides access to online counselling if necessary too.
Communication is essential in understanding student's wellbeing at all levels. A number of platforms provide such facilities. MeeTwo, mentioned earlier in this whitepaper, allows this by letting users anonymously post messages about their current feelings in an online space, and users can respond in kind. Speaking to others can help normalise the experience of mental struggle, app designers Kerstyn Comley and Suzi Godson explain, which MeeTwo allows.
Remember to keep checking into Bett for more information on how EdTech is helping educators at all levels beat the modern world's unique educational challenges.
---
About Bett
Bett is the first industry show of the year in the education technology landscape, bringing together 800+ leading companies, 103 exciting new edtech start ups and over 34,000 attendees from the global education community.
Location & Opening times:
ExCeL London, Royal Victoria Dock, 1 Western Gateway, London E16 1XL, United Kingdom.
Wed 22nd January, 10:00 - 18:00
Thu 23rd January, 10:00 - 18:00
Fri 24th January, 10:00 - 18:00
Sat 25th January, 10:00 - 15:00