17 Aug 2018
Student Mental Health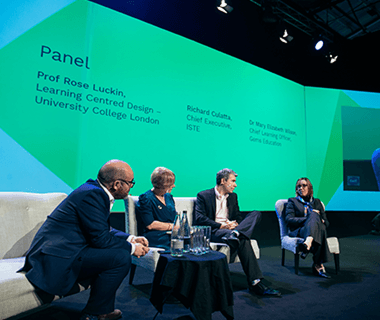 The Innovation Index survey, an annual survey carried out by an independent party and commissioned by Bett to understand the needs and challenges of educators, consisted of extensive research into the UK and EU education market, with responses from over 1,700 educators.
Only 54% of those surveyed feel equipped to deal with any negative effects social media may have on learners' mental wellbeing. This leaves plenty of room for awareness and growth in this area, and encourages a wider discussion that needs to take place.
Some key findings on educators:
Only 53% felt confident in identifying a mental health problem with a learner
Only 55% felt confident in knowing what to do if a learner experienced a mental health problem
Only 44% felt that they had been given sufficient training to deal with mental health issues experienced by learners
Dive deeper and discover the increasing role teachers are taking in the mental health of their students…
About the Bett Global Series and Shift Learning
The Bett Global Series The Bett Global Series brings world-class events which present the latest, most innovative products, services and insight to the global education community. At Bett we embrace ideas that will inspire the future of education and through technology and solutions will make huge advancement possible.
Shift Learning is a boutique research consultancy working exclusively for the education sector, with a team of 16 permanent researchers and an additional network of experienced interviewers. The company was started in 2001 and is based in London. We run many large and small projects each year, often including a combination of methodologies such as qualitative and quantitative research, desk research and user testing.
---
About Bett
Bett is the first industry show of the year in the education technology landscape, bringing together 800+ leading companies, 103 exciting new edtech start ups and over 34,000 attendees from the global education community.
Location & Opening times:
ExCeL London, Royal Victoria Dock, 1 Western Gateway, London E16 1XL, United Kingdom.
Wed 22nd January, 10:00 - 18:00
Thu 23rd January, 10:00 - 18:00
Fri 24th January, 10:00 - 18:00
Sat 25th January, 10:00 - 15:00