10 Oct 2019
Staff wellbeing & retention: 10 educational challenges, part 3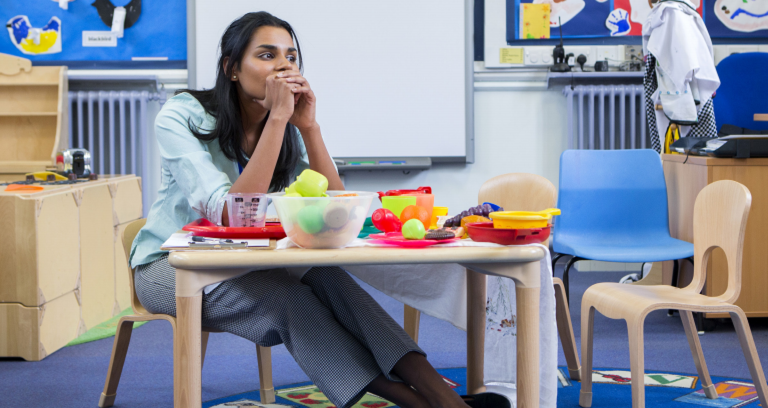 Staff wellbeing seems to be taking a backseat in contemporary education, but it's actually one of the sector's most pressing issues. Part three of Bett's series on the UK's top ten educational challenges has a look at how EdTech is not just helping students, but staff keep on top of workloads and making their jobs easier.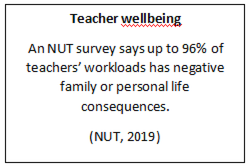 Level: Primary & Secondary
The Challenge
Studies initiated by the National Union of Teachers (NUT) and Leeds Beckett University, alongside a survey by teacher wellbeing charity Education Support Partnership (ESP), are painting a damning picture of UK teachers' mental health.
ESP's results revealed 76% of education professionals experience some sort of behavioural, psychological, or physical disorder as a result of their workload. That compares to 60% of the wider UK workforce.
The NUT's and Leeds Beckett's results are even more telling. 90% of those surveyed were on the verge of leaving the profession, and 86% said they knew someone who had left due to excessive workload. Indeed, two thirds of participants in the Leeds Beckett research were deemed to have a mental health problem due to their job.
Some of the big issues affecting teacher health include:
Workload
Time management
Communications
Safeguarding & problem solving
Wellbeing & work/life balance
This isn't just for educators. Happier, healthier teachers provide a better learning environment for their students. 81% of teachers surveyed by the NUT said their own issues have provided a negative impact on their relationship with their pupils.
CEO of ESP Julian Stanley commented on this, saying: "Teaching is one of the most important jobs there is, a chance to shape the future of the next generation. But by turning the role into an unmanageable task or failing to make wellbeing a priority in schools we risk alienating those with the passion and skill to succeed."
The Solution
The NUT has identified how apps and teacher-focussed EdTech solutions can help lighten the load and improve educators' mental and physical health. Praising said apps, the NUT says the correct application of EdTech can:
Give teachers insight into the classroom

Make the teaching process more efficient

Personalise their teaching

Offer in-depth analysis to support struggling students

Collect valuable real-time data on student performance and progress

A wide range of planning and teaching-aid apps are available, such as Twinkl. Twinkl that provides tailored tools, activity ideas, and lesson plan software. According to the app's designers, over 500,000 lesson plans have been created using the app so far.
Remember to keep checking into Bett for more information on how EdTech is helping educators at all levels beat the modern world's unique educational challenges.
---
About Bett
Bett is the first industry show of the year in the education technology landscape, bringing together 800+ leading companies, 103 exciting new edtech start ups and over 34,000 attendees from the global education community.
Location & Opening times:
ExCeL London, Royal Victoria Dock, 1 Western Gateway, London E16 1XL, United Kingdom.
Wed 22nd January, 10:00 - 18:00
Thu 23rd January, 10:00 - 18:00
Fri 24th January, 10:00 - 18:00
Sat 25th January, 10:00 - 15:00