19 Mar 2019
Recognising innovation and inspiring creativity at the globally acclaimed Bett Awards 2019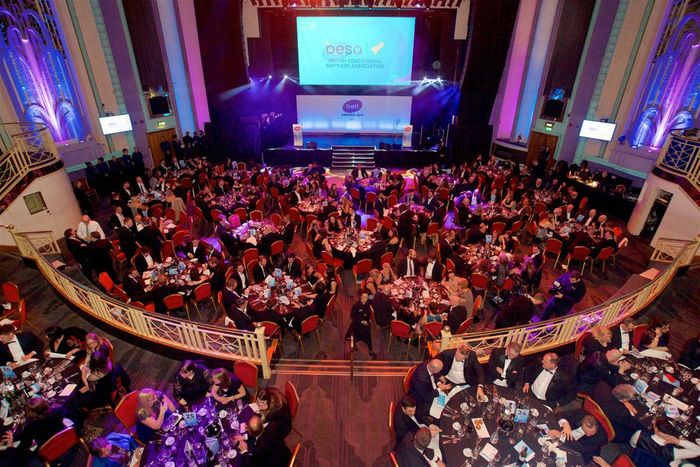 Bett movement continues to race across the EdTech industry, with exhibitor success stories, high visitor satisfaction and new developments for 2020 causing ripples across the education landscape.
In January, over 800 world-leading companies, 100 EdTech start-ups, 34,000 education professionals and stakeholders together created a record-winning collection of the industry superstars over the four days. Every year, Bett goes even further to recognise innovation and inspiring creativity in technology that drives education fast into the future.
Suited and booted, 603 of the industry elite gathered at the Troxy to end of the first successful day at Bett and begin the globally recognised Bett Awards evening. This year, the awards were presented by Secretary of State for Education Damian Hinds and comedian Marcus Brigstocke to companies and industry bodies who were seen to have excelled in ICT provision and support for educators, classrooms, colleges and institutions from across the entire sector.
After the Bett Awards evening, we meet with a selection of six winners to discuss their experiences of the evening and most importantly, how this impacted their companies. The categories they won were: Classroom Aids for Learning, Leadership and Management Solutions, Free Digital Content or Open Education Resources, Company of the Year (less than £3m turnover), Collaboration with a School and Exporter Of the Year.
First up, Leadership and Management.
"
We're delighted to have won the Bett Award for Leadership and Management Solutions and to be recognised by the sector in this way
" comments Denise Inwood,
BlueSky
Education's founder and Managing Director. "
When we developed BlueSky, our aim was always to create a tool which would help school leaders and their staff in the vitally important work that they do.
"
Starting in 2001, the company's pioneering technology is now used in over 26 countries, in 1,500 schools, to align staff data & staff development activity to raising standards. Congratulations to BlueSky!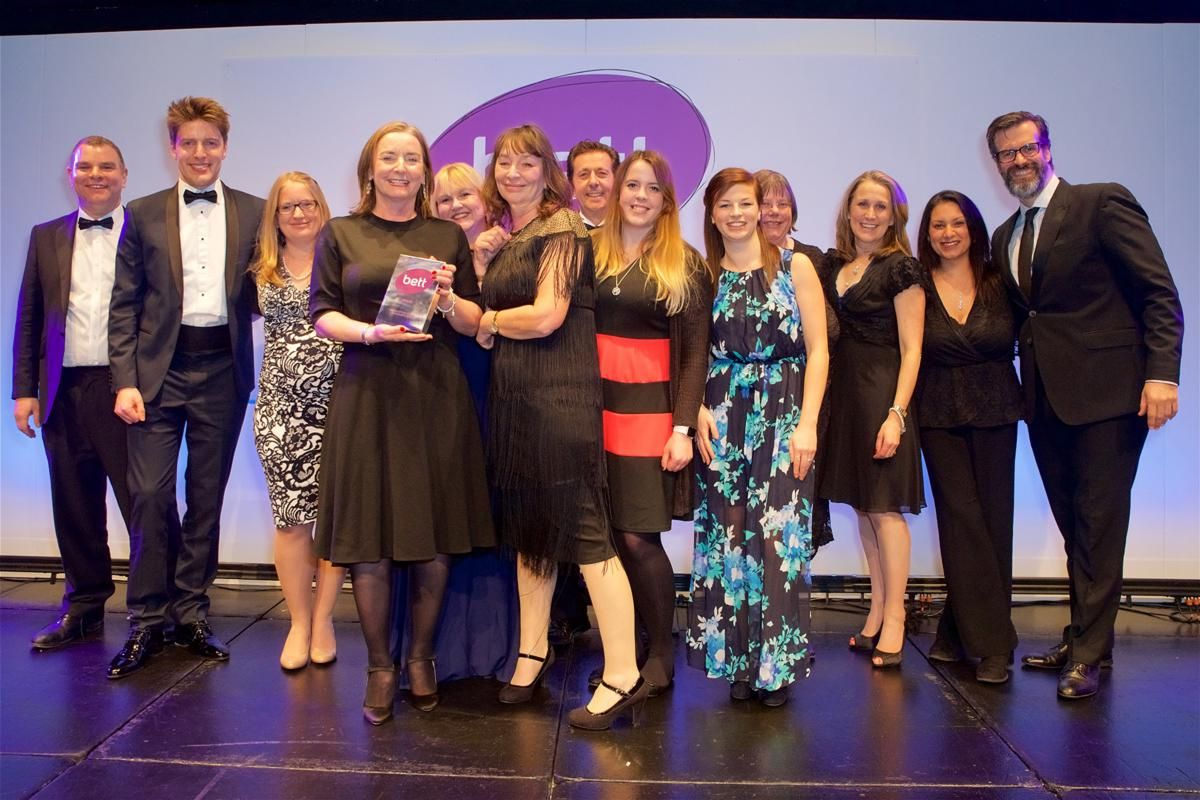 Classroom Aids for Learning, global recognition and smooth conversations.
Not just an easy win for
Just2Easy
, but several wins as they add another Bett award to their collection. Their products continue to be recognised and applauded by the EdTech market and customers who use the Bett Award listed technology. With Bett Awards carrying global recognition, this paths the way to smoother conversations with potential prospects and an added investment value.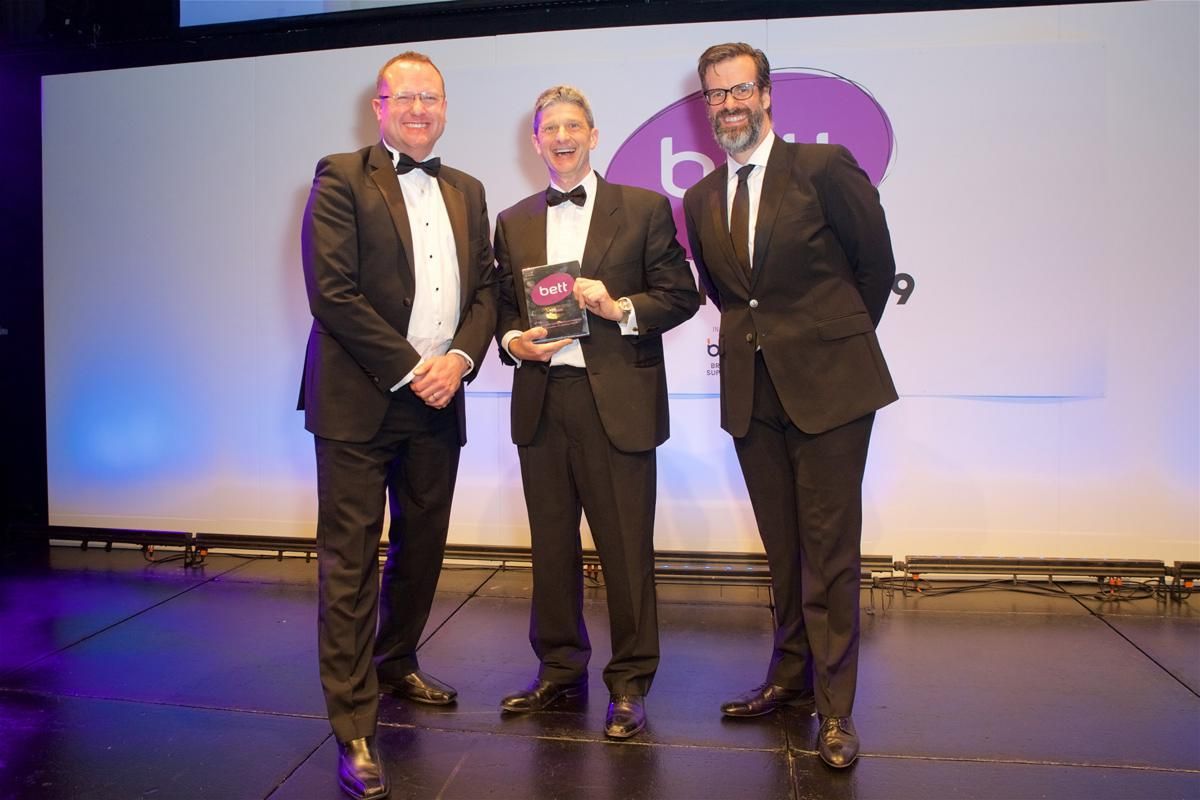 Free Digital Content and a big thank you.
A big well done to The
Explorify Team at Wellcome Trust
who nabbed the Free Digital Content or Open Education Resources award. The team wanted to create a resource that supports teachers to deliver science in an interactive way to curious pupils who want to ask questions about the world. "
To be recognised for what they've created is a real achievement and they want to say a big thank you to primary school teachers for the amazing work they continue to do,
" commented Louise Stubberfield, Programme Manager at Wellcome Trust.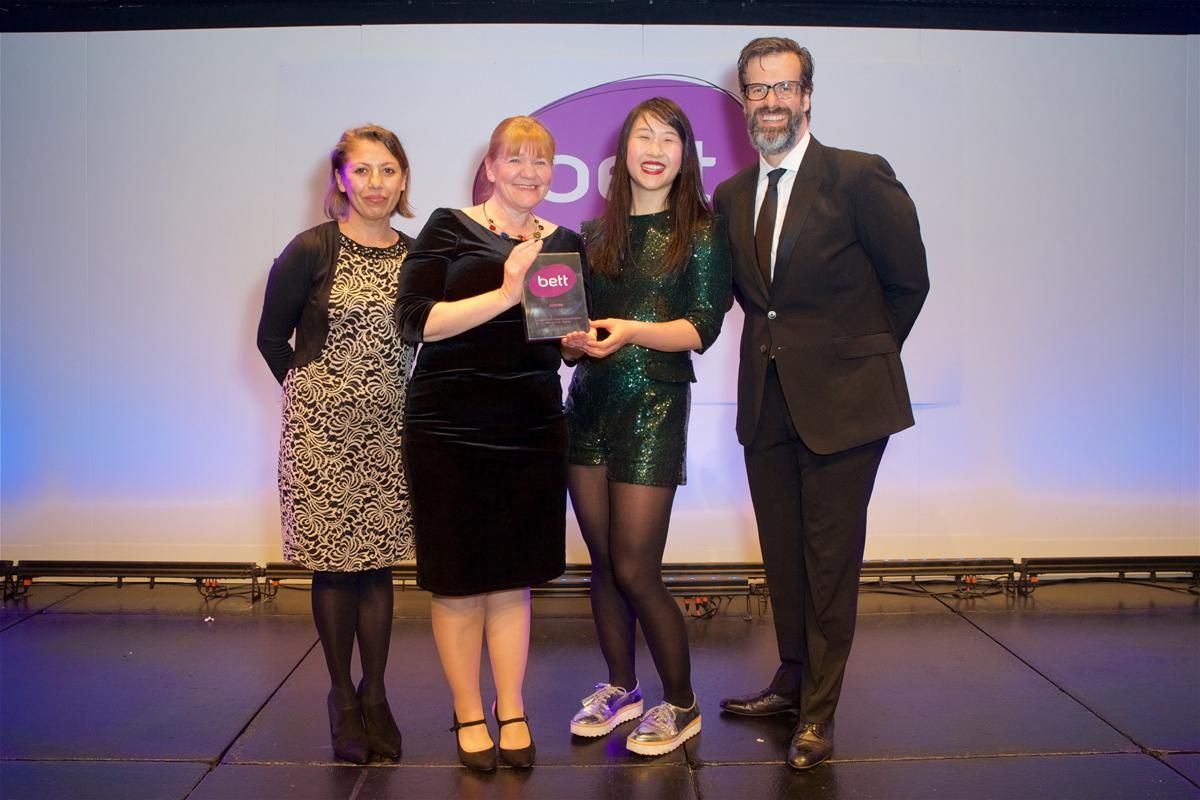 Team success and wise words from the Company of the Year.
Congratulations to
Edukey
who claim Bett Award, Company of the Year (Less than £3m turnover). Starting off with just £51 in their pockets, they've now been recognised as the Company of the Year, with great pride on going the extra mile for providing products and services for schools. "
Edukey's success is down to the great people in the team, a set of brilliant individuals that put 100% into the company. It's been a fantastic year at Bett 2019 and they're already planning big things for Bett 2020!
" comments Duncan Wilson, Director at Edukey.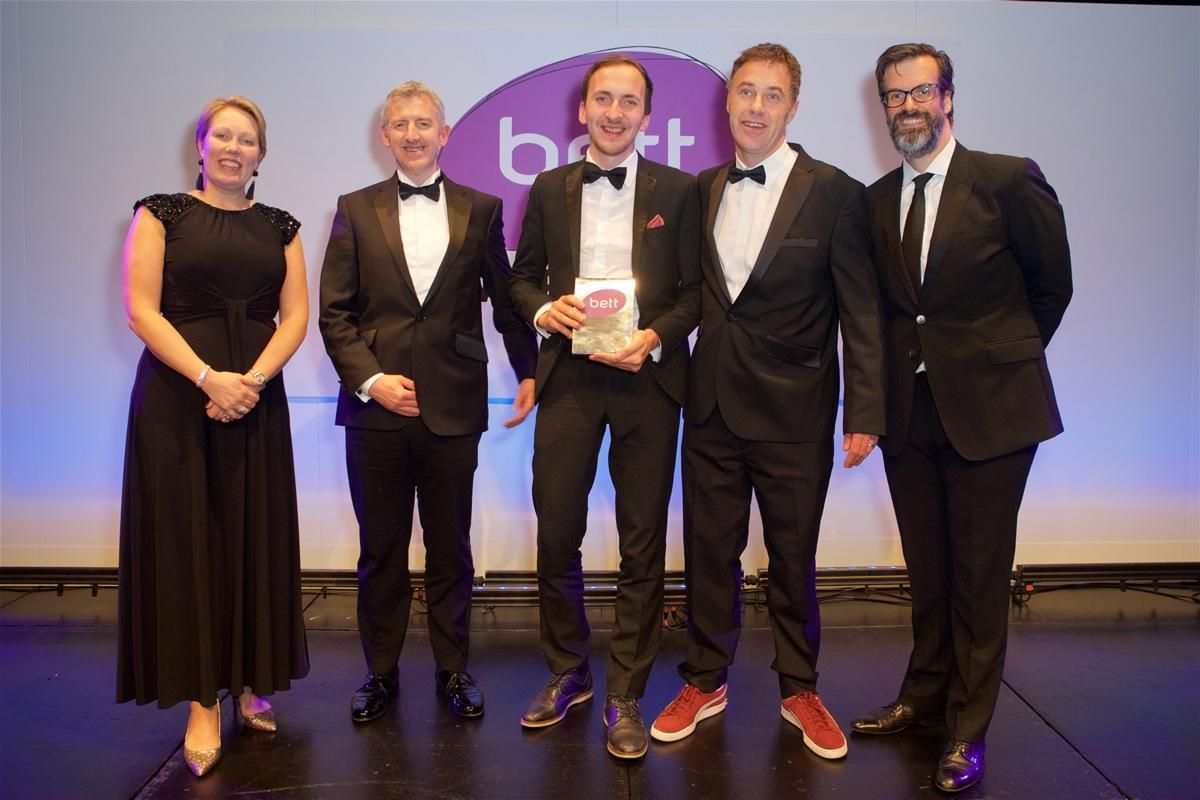 The whizz-kids at Collaboration.
And the award for Collaboration with a School goes to
Whizz Education
. They have helped pupils from schools worldwide with resource constraints to succeed and compete on the same level as their international peers. "
The next step is to build on the momentum from Bett and maximise their presence in the education industry,
"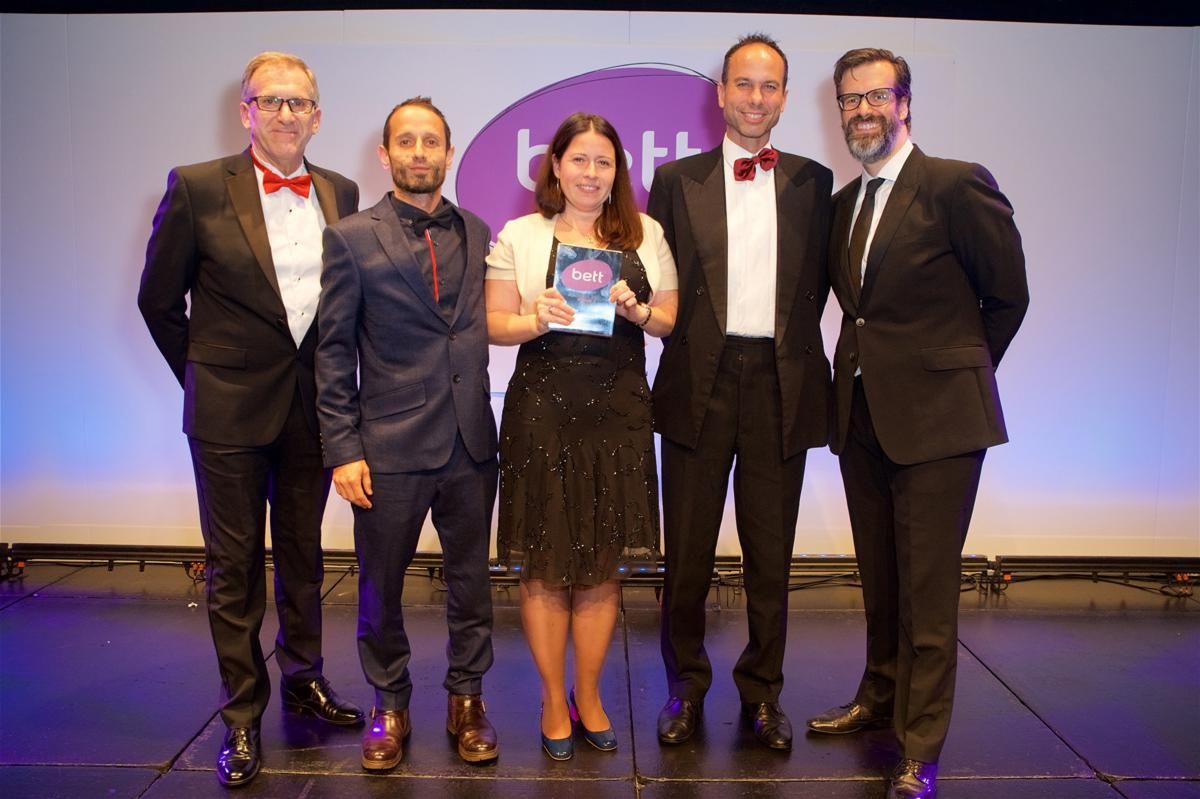 Exporter, Exporter, Exporter.
Scanning Pens
have been attending Bett for over 15 years so 2019 wasn't their first awards rodeo. "
To win the award for Exporter of the Year in 2019 is huge validation for Scanning Pens and the hard-working team behind the products, and it's a great feeling to have been recognised by the education community and EdTech companies,
" comments Jack Churchill, Co-Founder and CEO. After Bett, they'll be releasing a new range of scanners that will support readers and students with dyslexia across Primary, Secondary and Higher learning.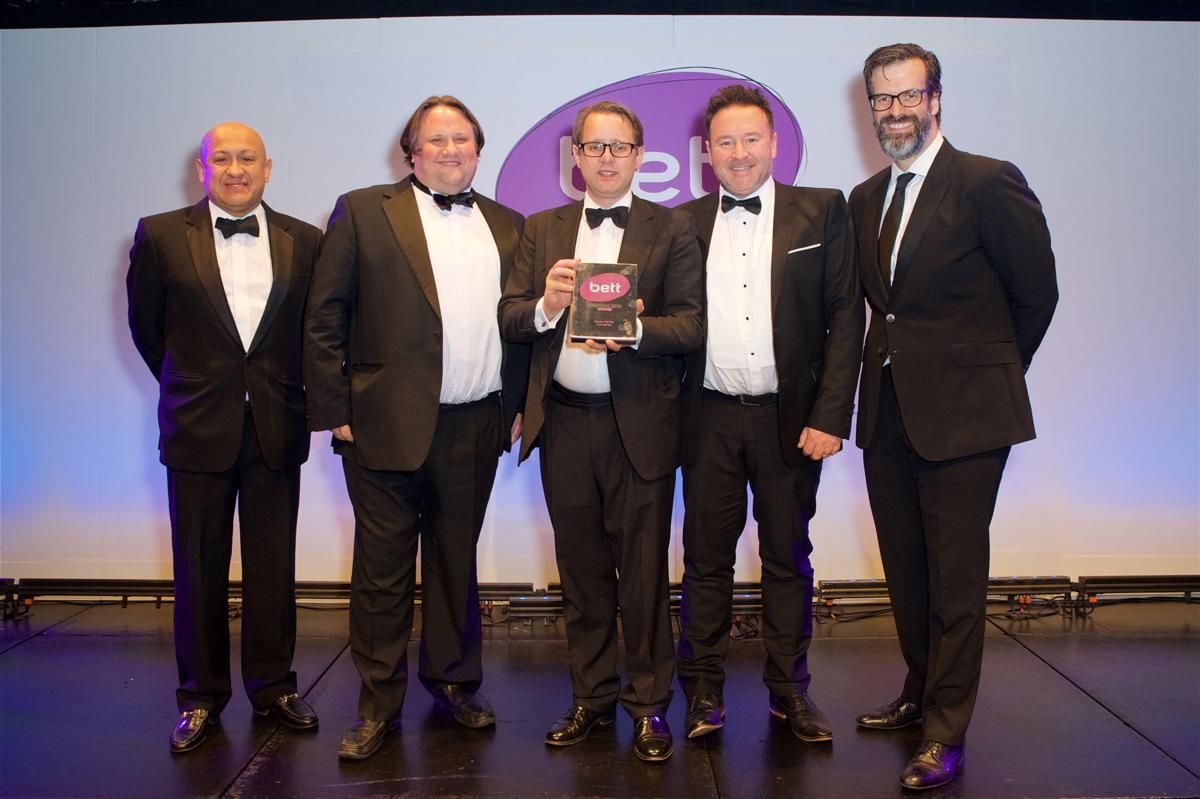 Dive deeper and download the Bett Review
---
About Bett
Bett is the first industry show of the year in the education technology landscape, bringing together 800+ leading companies, 103 exciting new edtech start ups and over 34,000 attendees from the global education community.
Location & Opening times:
ExCeL London, Royal Victoria Dock, 1 Western Gateway, London E16 1XL, United Kingdom.
Wed 22nd January, 10:00 - 18:00
Thu 23rd January, 10:00 - 18:00
Fri 24th January, 10:00 - 18:00
Sat 25th January, 10:00 - 15:00