15 Dec 2016
Putting schools in the driving seat: turning ideas into reality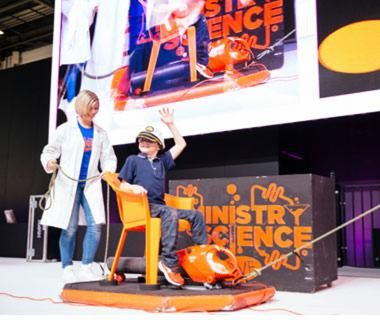 By Iain Bell, managing director of Minted Box
No one understands what schools need more than those who work in them: the heads, senior leaders and teachers, who face challenges and frustrations every day. However, while most issues can easily be solved using technology, quite often schools aren't equipped with the technical expertise or the confidence to source and implement these technological solutions.
Undoubtedly, there is a huge amount of technology available to schools these days, however, there has been a shift in focus in terms of investment. Increasingly, schools are moving away from investing in technology just for the sake of having the newest tools, instead focusing on ensuring that equipment will save money, time and, more importantly, have a positive effect on teaching and learning.
However, the truth is that without the right guidance and support, more often than not, schools may be sold resources that have many more features than they actually need, meaning that they end up paying for complex solutions, of which they'll only ever use a fraction.
It's not about the brand, or whether it's the latest model; teachers want resources that work and this is why it's important for providers to listen to teachers and respond to their needs. Schools must remain the driving force behind an idea or decision but, if that ownership is then combined with the tech know-how, then that will be the key to success.
When it comes to effective practice, the teacher should have the capabilities and tools available at their fingertips to teach and carry out tasks no matter how small or large, whether it's to position students in class and monitor their behaviour, or track performance and report back to parents.
Before you can determine what resources are the most suitable, it's important to identify the desired outcome. Think about what the challenge is, what could be done to solve it and how it will impact students, staff and parents. Once this has been decided, staff can work backwards and decide on the most effective resource to meet these requirements.
Amongst all the classroom resources and software on the market today, there are also opportunities for teachers to present their ideas and frustrations, and have these developed into bespoke solutions. At Minted Box, we have the expertise to build tailor-made resources for teachers that provide exactly what is required, no matter how niche. It could be a module to monitor the nutritional value of food in diary form; a transition portal to reduce the cost and aid accurate assessment of pupils from Yr6 to Yr7, whatever processes a school needs to improve, Minted Box can help.
While a school's requirements are the most important thing, being able to discuss this with a provider that has technical expertise and knowledge, will enable them to get the best results.
It's time to listen to school staff and use technology to answer teachers' needs. This is what the team at Minted Box does – we provide a direct route to schools' desired destinations which is fuelled by school workers' ideas, issues and needs. At Bett, we're inviting teachers to come to our stand (F62) with both their ideas and dilemmas to enter our competition that will help turn these visions into solid solutions.
Minted Box, creators of digital seating planner MINTclass, will be on stand F62. Visit them to discuss your ideas and find out how they can create a solution for you. To submit your idea ahead of the show, visit: www.mintclass.com/ideas