15 Dec 2016
Parental Engagement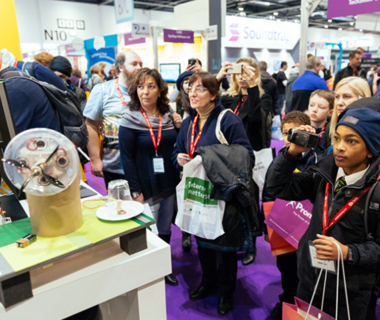 Are the days of the traditional school report numbered?
Simon Smith, product and development director, Capita SIMS
Primary schools are recording more information than ever before about the children in their care, but do they need to change how they share this information with parents?
Primary education has seen a lot of changes in a few short years. And now it seems that the school report also needs a revamp too.

What do parents think?
We interviewed 1,014 parents of primary school children and 850 state primary school teachers in England to find out how they felt about the current state of reporting and what they wanted to change.
What we found out was that over half of the parents interviewed said that the reports they currently receive are either too generic or do not have enough information about how their child is doing.
More than a third of primary school teachers backed this view.

What amount of information is the right amount?
Most teachers (79 per cent) felt that their schools provided the right amount of information to parents on their child's progress and yet there is still a third of parents (34 per cent) that felt they did not receive enough.
The upshot is that parents vary in how much information they expect.
"My advice would be to ask parents what they want. It will be different from school to school," suggests headteacher, Jayne Mullane.

So, what do parents want to know?
To get reporting right, schools need to be providing the information that parents actually want.
Top of the list for primary school parents is to know whether their child is happy and confident in class.
Three-quarters of parents stated that it was very important to have information on happiness and confidence, but less than half felt that they were receiving this information from the school.
"At this stage of education, the main thing parents want to know is how their child is settling in. Your child is at school five days a week, they grow up at school, and knowing how they feel when they are there is very important to me, as a parent," says Anthony Mayo, a parent of primary school children.
Teachers too felt information on a child's happiness was crucial, with 75 per cent stating it was very important for parents to have this information.
"If there are no obvious problems, teachers may not get around to telling parents that their child is happy and confident at school, as we take it for granted. There is such a big emphasis in the curriculum on maths and English, but we all know that if a child is happy, they are a better learner," concludes Christine Terrey, a headteacher.

The impact on workload
Headteachers are, however, mindful that improving reporting and other forms of parental communications should not increase teachers' workload.
"We have to get the balance right and provide parents with what they want but not overload teachers. One way to do this is by asking parents what they would like to know, as schools may be providing information that is no longer relevant," says headteacher, Jayne Mullane.
The use of technology is an important tool for keeping this workload to a minimum. The research showed that 84 per cent of teachers agreed that progress-tracking technology positively impacts on their workload when it comes to monitoring pupil progress.
Other technology helps too. Collating data on whether a child helped a friend in class or is working hard on a science project is now as simple as a few taps on a tablet computer as a teacher walks around the classroom.

"I think parents would want teachers to make use of any technology that helps them ease their workload so they can focus on the pupils," says parent, Anthony Mayo.
That means looking again at how you communicate with parents to make sure you are sending home the information that parents want and need to help their child progress and that you are using technology to help with that process.
You can download full details of the Could do Better research report on parental communications at www.capita-sims.co.uk/evolution-2 or visit the Capita SIMS team for advice on stand B190.