08 Oct 2019
Outlining educational priorities for the coming school year with Stuart Ayres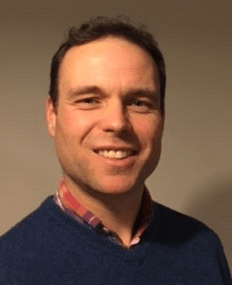 Stuart Ayres is in charge of ensuring a digital revolution at Myddelton College, a public school for all years up to Sixth Form. Myddelton College's tech journey began as a Microsoft Showcase School, and under Stuart's watch has bloomed into a tech-savvy place of learning.
Here, Stuart outlines some of the key priorities facing Myddelton College into 2020, and how further EdTech advancements fit into Stuart's planning for the upcoming year.
Education priorities for the 2019/2020 school year
What are your top priorities for the coming school year or semester?
Improved inter- and intra- departmental communications, student voice, parental feedback and pastoral updates. Improved differentiation and student feedback.
How did you identify these as top priorities? What factors go into choosing which areas of education to focus on?
As a result of our self-evaluation, and confirmed by inspection report, also from departmental reviews and our school improvement plan.
What's your strategy for dealing with these in coming school year? How will you approach these?
Regular scheduled CPD specifically targeted at the use of ICT, regular timetabled faculty meetings. Surveys issued to parents and students throughout the year and time scheduled to review the results.
Do you find you have enough relevant information or support to make these changes for your educational institution?
Definitely. And in the year ahead we will be focussing even more on the development of staff skills, using 'Learning Squares', sharing best practice and current research, visiting other schools and using online resources to improve.
Where does EdTech fit in?
Will you be using any EdTech to help meet your priorities this year?
Yes, mainly Microsoft Teams, Forms and OneNote. Accelerated Reader.
Are you looking at buying any new EdTech solutions to help? Will you be relying on legacy systems?
We don't anticipate needing to buy much new EdTech except to replace older tablet PCs used by some staff. We're looking for a new AV solution in our great hall, and a digital signage system.
Mostly we're focussing on improving our use of the tools we already have access to, particularly in MS Office 365.
We'll also be buying some new Raspberry Pi's for our computer science suite and deploying some more Apps from Apple App Store.
How do you integrate EdTech into learning/classrooms/school systems?
Every classroom has 2 screens connected to a wireless display adapter, either Apple TV or Microsoft wireless display adapter or both. Every teacher has a tablet PC or an iPad, mostly depending on their preference. Everyone has an Office 365 account. We have a 1:1 programme and every teacher uses Microsoft OneNote with a uniform template to start off each lesson, so each student enjoys a uniform experience of the beginning of each lesson.
Teachers and students use MS OneNote in each lesson, employing live marking where possible to provide students with instant feedback and using audio or video where necessary. We will be further integrating MS Teams into our practice this year to improve internal communications, between staff and classes.
What do you look for when searching for new EdTech suppliers? How do you find them?
It can be difficult to find good quality EdTech suppliers. We speak to other schools and look for recommendations where we can, and look for testimonies where we can't.
Does Bett play a role in helping you choose which suppliers/EdTech you choose to purchase?
Yes, because it allows us to spend a little time with suppliers and put faces to names, and also to see EdTech in action. We'd love to see some 'mock-up classrooms' with EdTech to play with 'in situ'!
What do you think of the new Department for Education EdTech Strategy? How do you think your institution will be affected? How are you preparing for the new strategy?
EdTech has huge potential to introduce new efficiencies in education and to improve the experience of our learners, where it's carefully integrated with curriculum planning and researched approaches to teaching. It's refreshing to see this being recognised.
As education prepares young people for the world ahead it's essential that EdTech is deployed in a meaningful way. Myddelton College has always had 21st Century Learning approaches and highly integrated digital delivery at the forefront of our planning so we are well prepared.
Why is it important for an education leader to attend EdTech events? What value do they hold for your institution?
It's essential to collaborate with other providers in such a fast-paced area as EdTech. We are breaking new ground in the depth of our application of technology in teaching and it is important sometimes to look up and discuss approaches with like-minded professionals.
Our recent inclusion into the EdTech 50 Schools Report has given us a real boost in this area, and we are keen to visit many of the other schools in the report. We all have much to gain from close collaboration, sharing best practice and advice.
---
About Bett
Bett is the first industry show of the year in the education technology landscape, bringing together 800+ leading companies, 103 exciting new edtech start ups and over 34,000 attendees from the global education community.
Location & Opening times:
ExCeL London, Royal Victoria Dock, 1 Western Gateway, London E16 1XL, United Kingdom.
Wed 22nd January, 10:00 - 18:00
Thu 23rd January, 10:00 - 18:00
Fri 24th January, 10:00 - 18:00
Sat 25th January, 10:00 - 15:00