06 Sep 2019
Successes in education from the innovative and appropriate use of EdTech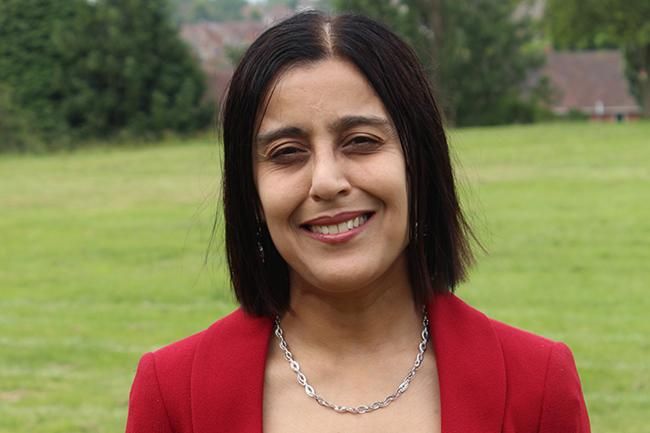 Hear from Mrs S Lani, Executive Head Teacher of a Walsall Primary School and Children's Centre discuss her experiences of using EdTech to transform teaching and learning, and what inspired her whilst attending Bett.
I am Executive Head Teacher of a very large Primary School and Children's Centre in Walsall. Previous to this I ran a large Primary School in Wolverhampton. My previous school was graded as 'Outstanding' on 3 consecutive occasions and my current school is now a 'good school with a strong drive towards excellence'. We are on the way to becoming an outstanding centre of excellence.
At the heart of my experiences and successes in education lies the innovative and appropriate use of EdTech to transform learning and teaching. Through the use of EdTech in my schools the learning experience has been transformed for thousands upon thousands of children who have left our care having achieved great results and developed lifelong skills including confidence, communication and resilience. Additionally through a number of strategies including the use of EdTech the quality of teaching and confidence of teachers has been significantly improved again leading to high quality learning opportunities for children.
I attended BETT for the first time this year because I was aware from speaking to others who had attended that there would be vast opportunities to hear from others how technology can improve and enhance learning. The education sector is constantly evolving and I believed that with so many different companies and individuals attending I would be able to experience first hand many new technologies placing me in a position to talk to providers and reflect on what is best to further the learning of my children in my school at this particular time.
Attending gave me so many opportunities which I would not have been able to access in any other way. I was able to benefit from attending a number of seminars related to areas of specific interest to myself, look closely at some of the latest technologies with the potential to aid us in continuing to transform learning in our schools and speak with and pick up ideas and strategies from other educators.
I did discover new ideas and technologies and I was able to hold follow up conversations where I felt it appropriate once back in school to look further into areas of interest. Through networking I have been able to develop good working relationships with some individuals who now work with the school to initiate further developments and make economies of scale in certain areas.
It is vital to keep up to date with technology because this is the world for which we need to prepare our children and by attending I was able to see some emerging trends in the market.
Educational Technology can help teachers and pupils - it provides benefits such as organisation, efficiency, collaboration, resilience, communication, extra help, virtual experiences and so much more
EdTech is our future and I would advise all leaders in education to access opportunities such as the BETT show to consider how they can implement relevant technology into their settings in order to enhance the learning experience and prepare children for life in a technological world.
Hear more from educators within the Bett community over the next coming weeks! Make sure to stay connected and check out our social media channels.
Mrs S Lanni
Executive Head Teacher
Pheasey Park Farm Primary School and Children's Centre
August, 2019
---
About Bett
Bett is the first industry show of the year in the education technology landscape, bringing together 800+ leading companies, 103 exciting new edtech start ups and over 34,000 attendees from the global education community.
Location & Opening times:
ExCeL London, Royal Victoria Dock, 1 Western Gateway, London E16 1XL, United Kingdom.
Wed 22nd January, 10:00 - 18:00
Thu 23rd January, 10:00 - 18:00
Fri 24th January, 10:00 - 18:00
Sat 25th January, 10:00 - 15:00